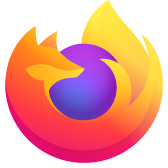 CAN SOMONE PLEASE FOR GOD SAKE EXPLAIN HOW THIS SITE WORKS I AM TOTALLY LOST
pleae can anyone see this i need help to find a question of somone who replied but i cant find it on your site there are no links in the email i got directing me to the querstion i can spend so much time on this site tryuing to find the fuycking post i am now just loosing my temper i came here already angrey and i was trying to get help on a serious problem with firefox, but i cant even use your site i cant find the post that a person replied to bueacuse you have no links in the god dam email
pleae can anyone see this i need help to find a question of somone who replied but i cant find it on your site there are no links in the email i got directing me to the querstion i can spend so much time on this site tryuing to find the fuycking post i am now just loosing my temper i came here already angrey and i was trying to get help on a serious problem with firefox, but i cant even use your site i cant find the post that a person replied to bueacuse you have no links in the god dam email
Все ответы (9)
i tried to reply to the email direclty but it returns say i cant send
CAN ANYONE ANYONE ONE AT ALL SEE THIS POST ??? I HAVE NO CLUE HOW THIS SITE WORKS AT ALL, I CANT FIND ANY , ANY OF THE POSTS I MADE VIA NAVIGATING YOUR SITE , USING SEARCH, EVEN USING GOOGLE SEARCH I STILL CANT FIND THE QUESTION I HAVE TO KEEP MAKING NEW POSTS JUST TO ASK HOW TO FIND OTHER POSTS BEACUSE NOBODY SEEMS TO SEE THESE POSTS
Hi
This is a support forum where we can to you with Firefox.
What seems to be the problem? How can we help?
WHEN I CLICK TO HELP AND THEN FIREFOX AREA I DONT SEE ANY OF THE POSTS I LISTED, I DONT SEE THE POST I MADE ASKING MY QUESTION WHERE A PESON REPLIED TO , CANT REPLY IN THE EMAIL, THE EMAIL HAS NO LINKS TO GO TO THE POST, I SPEND SO MUCH GOD DAM TIME TRAWLING THIS SITE LOOKING FOR ANY , ANY EVIDENCE OF ANY POSTS I CREATES , NOTHING ABSOLUTELY NOTHING NO MATTER WHERE I LOOK NO MATTER WHAT CATEGORY I LOOK IN I AM JUST BYOND FURIOUS WITH THIS SITUATION, JUST ABSOLUTELY LIVID AT THIS STAGE
A PERSON WITH THE NAME Dropa REPLIED TO A POST I MADE ON THIS SITE CAN SOMEONE, ANYONE, ANYONE AT ALL PLEASE PLEASE PLEASE TELL ME HOW TO FIND THIS POST SO I CAN RESPOND BACK TO THAT PERSON
ALTERNATLY HAS MOZZILA GOT ANY STAFF OR EMAIL OR OFFICIAL SUPPORT THAT I CAN CONTANT? DO THEY HAVE AN OFFICAL DISCORD PERHAPS WHERE I CAN GET HELP
Hi
Support for Mozilla software is mainly provided by a community of volunteer contributors (like me). There is no telephone or email support available and please appreciate that writing in capitals can come across as shouting.
You can find your previously asked questions at:
hi paul,, i am sorry for my anger but i am really at the end of my tether with this first of all i came to this site already furious over a very very serious issue with my firefox i have been a loyal firefox user since it was first around and i seldom have problems with this, but this issue is just beyond anything acceptable for me to make mattes 100 times worse, i created a post on this site asking a question, i got an email back to say that somone had replied, but there are no links whatsoever in the email that i can click on that will bring me to that post, and as i have already exhaustively explained i have tried, tried my god dam best to find that OR ANY of the desperate posts i made on this site
it was just sheer luck that i was able to respond to you as i had the page open while you where responding
thankyou paul for the link, but sorry to ask a stupid question, how on earth did you get that link? where did you find this " My Questions " page?
If you click on a user name, you will be able to see questions that they have asked.