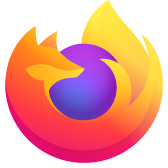 pallette change
I just opened my Firefox and it gave several options to change the pallette. I unfortunately clicked on one and want to go back to the original
I just opened my Firefox and it gave several options to change the pallette. I unfortunately clicked on one and want to go back to the original
All Replies (1)
Hi, you can switch among the installed themes on the Add-ons page, Themes panel. You can open the Add-ons page using Command+Shift+A, or the menu.
More info on themes: Use themes to change the look of Firefox
Can you find one that gets your Firefox looking the way you want?