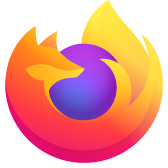 Error code: SSL_ERROR_HANDSHAKE_UNEXPECTED_ALERT
Error code: SSL_ERROR_HANDSHAKE_UNEXPECTED_ALERT
Error code: SSL_ERROR_HANDSHAKE_UNEXPECTED_ALERT
All Replies (5)
Error code: SSL_ERROR_HANDSHAKE_UNEXPECTED_ALERT
Are you using a proxy or VPN?
You can check the connection settings.
Settings -> General -> Network: Connection -> Settings
If you do not need to use a proxy to connect to internet then try to select "No Proxy" if "Use the system proxy settings" or one of the others do not work properly.
See "Firefox connection settings":
I am facing this problem from last 4-5 days after updating Mozilla Fire Fox
Internet is connecting is very fine, every website is working very fine, only only <www.google.co.in> is not working.
I am facing this problem only when I am using Mozilla Fire Fox. Other browser like Google Chrome, Internet Explorer are working very well.