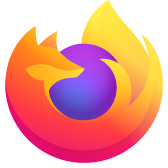 Websites stopped working with Firefox browser
So, firstly Instagram stopped working on Firefox browser. I checked and installed latest update, cleared cookies and restarted, still not working. Now Squarespace is doing the same thing. I can't save anything on the site once I have made changes. I have followed Squaresapce trouble shooting with cache etc but this hasn't helped. I'm guessing it's somewhere in the settings but I am not great with computers! So if anyone can help I'd be VVV gratefull! Clare
So, firstly Instagram stopped working on Firefox browser. I checked and installed latest update, cleared cookies and restarted, still not working. Now Squarespace is doing the same thing. I can't save anything on the site once I have made changes. I have followed Squaresapce trouble shooting with cache etc but this hasn't helped. I'm guessing it's somewhere in the settings but I am not great with computers! So if anyone can help I'd be VVV gratefull! Clare
All Replies (4)
Hi
What version of iOS is installed on your device?
What is the version number of Firefox for iOS that you have installed on your device?
claremdavis said
I'm guessing it's somewhere in the settings but I am not great with computers!
Are you using a iPhone/iPad (iOS is a mobile OS) or are actually using Firefox on macOS ?
edit: moved thread from Firefox for iOS to Firefox section as this is Firefox for macOS.
Modified by James
Paul here is the info. I have retuned so that it clears cache on shut down, emptied cookies and disabled cookies. If it continues I'll have to swap browers to Safari
James: I'm on a Mac with Firefox macOS