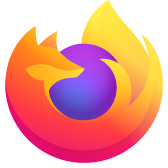 cant print coupons with firefox browser
trying to print coupons from coupons.com will not let me unless i close firefox browser then i see it in the download window but when i go to open it says i need to close firefox browser and then i am no longer connected
trying to print coupons from coupons.com will not let me unless i close firefox browser then i see it in the download window but when i go to open it says i need to close firefox browser and then i am no longer connected
すべての返信 (5)
"...it says i need to close firefox browser..."
That sounds like instructions for installing a Plugin for Firefox. You already have two "coupon" Plugins installed for Firefox.

Coupons, Inc. Coupon Printer Plugin
Coupons, Inc. Coupon Printer DLL
I found this on another forum.....
Coupon Printer requires a plugin. When a new version of FF is released, the plugin is more than likely not compatible. The plugin author has to make it compatible in order to work. However, if you install or have installed IE Tab Plus and switch rendering engines, it will work in any version of FF including 4.0+. Also keep in mind that Coupon Printer requires Active-X to run properly, something that "can" be a security risk in Firefox, etc.
この投稿は ellenw1952 により に変更されました
The EdMeister - This didn't tell me anything with regards to solving this problem. I, also, have these two plug ins but can not print - so what is the solution?
この投稿は brian5 により に変更されました
Troubleshooting extensions and themes
Troubleshooting Plugins
Printing a web page
Problems printing web pages
Check and tell if its working.
Sorry brian5, I wasn't wasn't answering you 6 month ago, was I?
Why not ask for support from the coupon website or the developer of those plugins?
Add-on developers are responsible for supporting what they create, not Mozilla. "We" try to help users with anything related to Firefox and add-ons when we can, but without signing up for the coupon service I can't even get as far as a download page for those coupon plugins and see what instructions they provide for their users, if any. There is no way for non-users of that service to get the plugins.
You might want to consider trying what ellenw1952 posted about 3 months ago, using IE Tab 2 - https://addons.mozilla.org/en-US/firefox/addon/ie-tab-2-ff-36/ - and opening the coupon pages in an IE tab within Firefox.