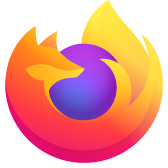 media protection against illegal copy
Hi, I am designing a website for viewing photos like pay per view system. When an user push the shortcut CTRL+S, is there a fonctionnality to disable the media storage by permissions for example? I have tried to disable indirectly with keypress event listener but it seems there is a browser privilege for his shortcuts. More, what are the fonctionnalities you provide to help webdesigners to secure their websites? I understand and I agree about the work you make for users against tracking and for confidentiallity on the web. Regards, Thierry Lacouloumere
Hi, I am designing a website for viewing photos like pay per view system. When an user push the shortcut CTRL+S, is there a fonctionnality to disable the media storage by permissions for example? I have tried to disable indirectly with keypress event listener but it seems there is a browser privilege for his shortcuts. More, what are the fonctionnalities you provide to help webdesigners to secure their websites? I understand and I agree about the work you make for users against tracking and for confidentiallity on the web. Regards, Thierry Lacouloumere
すべての返信 (2)
Hi Thierry, in the old days, web developers would use the Flash plugin for online galleries to make their contents more difficult for users to save. Of course, that is no longer an option.
I suggest searching on sites by and for photographers for new ideas that work with modern browsers.
Note that you can always take a screenshot either via an external application or via builtin Firefox screenshot.