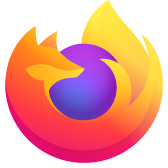 firefox bigint not working on firefox 65
This article https://developer.mozilla.org/en-US/docs/Web/JavaScript/Reference/Global_Objects/BigInt lists that Firefox 65 has native support for BigInt. Enabled javascript.options.bigint, restarted browser, restarted machine still same result.
||/ Name Version Architecture Description +++-==========================================-==========================-==========================-========================================================================================= ii firefox 65.0.1+build2-0ubuntu0.16. amd64 Safe and easy web browser from Mozilla
On a ubuntu 16.04. Should I import/trigger something more to make it work ?
This article https://developer.mozilla.org/en-US/docs/Web/JavaScript/Reference/Global_Objects/BigInt lists that Firefox 65 has native support for BigInt. Enabled javascript.options.bigint, restarted browser, restarted machine still same result. ||/ Name Version Architecture Description +++-==========================================-==========================-==========================-========================================================================================= ii firefox 65.0.1+build2-0ubuntu0.16. amd64 Safe and easy web browser from Mozilla On a ubuntu 16.04. Should I import/trigger something more to make it work ?
すべての返信 (1)
I don't want to restart my regular Firefox...
In Firefox Developer Edition (67.0b1), after I change the preference in about:config and restart FirefoxDE, BigInt autocompletes in the Web Console, so it's definitely supported in that version.