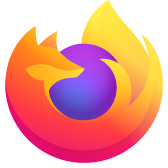 I have no idea why this is happening
{
 "securitySoftware": {
   "registeredAntiVirus": "Microsoft Defender Antivirus",
   "registeredAntiSpyware": "",
   "registeredFirewall": "Microsoft Firewall"
 },
 "processes": {
   "remoteTypes": {
     "privilegedabout": 1,
     "extension": 1,
     "prealloc": 1
   },
   "maxWebContentProcesses": 8
 },
 "environmentVariables": {
   "MOZ_APP_RESTART": "1",
   "MOZ_CRASHREPORTER_DATA_DIRECTORY": "C:\\Users\\yourm\\AppData\\Roaming\\Mozilla\\Firefox\\Crash Reports",
   "MOZ_CRASHREPORTER_EVENTS_DIRECTORY": "C:\\Users\\yourm\\AppData\\Roaming\\Mozilla\\Firefox\\Profiles\\apx9tstq.default-release-1650652330211\\crashes\\events",
   "MOZ_CRASHREPORTER_PING_DIRECTORY": "C:\\Users\\yourm\\AppData\\Roaming\\Mozilla\\Firefox\\Pending Pings",
   "MOZ_CRASHREPORTER_RESTART_ARG_0": "C:\\Program Files\\Mozilla Firefox\\firefox.exe",
   "MOZ_CRASHREPORTER_STRINGS_OVERRIDE": "C:\\Program Files\\Mozilla Firefox\\browser\\crashreporter-override.ini",
   "MOZ_SKELETON_UI_RESTARTING": "1"
 },
 "modifiedPreferences": {
   "browser.contentblocking.category": "standard",
   "browser.download.useDownloadDir": false,
   "browser.search.region": "US",
   "browser.search.update": false,
   "browser.sessionstore.upgradeBackup.latestBuildID": "20220411174855",
   "browser.startup.homepage_override.buildID": "20220411174855",
   "browser.startup.homepage_override.mstone": "99.0.1",
   "browser.startup.page": 3,
   "browser.urlbar.placeholderName": "DuckDuckGo",
   "browser.urlbar.quicksuggest.migrationVersion": 2,
   "browser.urlbar.quicksuggest.scenario": "offline",
   "browser.urlbar.suggest.bookmark": false,
   "browser.urlbar.suggest.openpage": false,
   "browser.urlbar.suggest.searches": false,
   "browser.urlbar.tipShownCount.searchTip_onboard": 4,
   "doh-rollout.balrog-migration-done": true,
   "doh-rollout.disable-heuristics": true,
   "doh-rollout.doneFirstRun": true,
   "doh-rollout.doorhanger-decision": "UIOk",
   "doh-rollout.home-region": "US",
   "doh-rollout.uri": "https://mozilla.cloudflare-dns.com/dns-query",
   "dom.disable_open_during_load": false,
   "dom.forms.autocomplete.formautofill": true,
   "dom.security.https_only_mode": true,
   "dom.security.https_only_mode_ever_enabled": true,
   "extensions.lastAppVersion": "99.0.1",
   "idle.lastDailyNotification": 1651446016,
   "media.gmp-gmpopenh264.abi": "x86_64-msvc-x64",
   "media.gmp-gmpopenh264.lastUpdate": 1650652374,
   "media.gmp-gmpopenh264.version": "1.8.1.1",
   "media.gmp-manager.buildID": "20220411174855",
   "media.gmp-manager.lastCheck": 1651358262,
   "media.gmp-widevinecdm.abi": "x86_64-msvc-x64",
   "media.gmp-widevinecdm.lastUpdate": 1650652376,
   "media.gmp-widevinecdm.version": "4.10.2391.0",
   "media.gmp.storage.version.observed": 1,
   "media.hardware-video-decoding.failed": false,
   "media.peerconnection.ice.default_address_only": true,
   "media.peerconnection.ice.no_host": true,
   "media.peerconnection.ice.proxy_only_if_behind_proxy": true,
   "network.http.proxy.respect-be-conservative": false,
   "network.trr.bootstrapAddress": "1.1.1.1",
   "network.trr.confirmationNS": "skip",
   "network.trr.excluded-domains": ",accounts.firefox.com,profile.accounts.firefox.com,oauth.accounts.firefox.com,firefoxusercontent.com,mozillausercontent.com,accounts-static.cdn.mozilla.net,accounts-static-2.stage.mozaws.net,firefox.factor11.cloudflareclient.com,detectportal.firefox.com,localhost.localdomain,localhost6.localdomain6,localhost6",
   "network.trr.fetch_off_main_thread": false,
   "network.trr.mode": 3,
   "network.trr.uri": "https://mozilla.cloudflare-dns.com/dns-query",
   "places.database.lastMaintenance": 1651265143,
   "privacy.sanitize.pending": "[{\"id\":\"newtab-container\",\"itemsToClear\":[],\"options\":{}}]",
   "privacy.history.custom": true,
   "privacy.purge_trackers.date_in_cookie_database": "0",
   "privacy.purge_trackers.last_purge": "1651446020315",
   "privacy.userContext.enabled": true,
   "security.remote_settings.crlite_filters.checked": 1651525452,
   "security.remote_settings.intermediates.checked": 1651425976,
   "security.sandbox.content.tempDirSuffix": "{26f660aa-1fb1-4924-9d39-ba6d8030032f}",
   "services.sync.declinedEngines": "",
   "services.sync.lastPing": 1651446447,
   "services.sync.lastSync": "Mon May 02 2022 14:09:07 GMT-0700 (Pacific Daylight Time)",
   "services.sync.engine.addresses": true,
   "services.sync.engine.addresses.available": true,
   "services.sync.engine.creditcards": true,
   "services.sync.engine.prefs.modified": false,
   "signon.rememberSignons": false,
   "storage.vacuum.last.index": 1,
   "storage.vacuum.last.places.sqlite": 1650653788,
   "ui.osk.debug.keyboardDisplayReason": "IKPOS: Touch screen not found."
 },
 "lockedPreferences": {
   "fission.autostart.session": false
 },
 "printingPreferences": {
   "print.more-settings.open": true,
   "print.printer_HP57B824_(HP_OfficeJet_Pro_8720).print_duplex": 0,
   "print_printer": "OneNote (Desktop)"
 },
 "media": {
   "currentAudioBackend": "wasapi",
   "currentMaxAudioChannels": 2,
   "currentPreferredSampleRate": 48000,
   "audioOutputDevices": [
     {
       "name": "Speakers (Realtek(R) Audio)",
       "groupId": "INTELAUDIO\\FUNC_01&VEN_10EC&DEV_0294&SUBSYS_104314A1&REV_1000\\4&33d682b5&0&0001",
       "vendor": "",
       "type": 2,
       "state": 2,
       "preferred": 5,
       "supportedFormat": 4112,
       "defaultFormat": 4096,
       "maxChannels": 2,
       "defaultRate": 48000,
       "maxRate": 48000,
       "minRate": 48000,
       "maxLatency": 480,
       "minLatency": 144
     },
     {
       "name": "",
       "groupId": "",
       "vendor": "",
       "type": 2,
       "state": 0,
       "preferred": 0,
       "supportedFormat": 4112,
       "defaultFormat": 4096,
       "maxChannels": 2,
       "defaultRate": 44100,
       "maxRate": 44100,
       "minRate": 44100,
       "maxLatency": 0,
       "minLatency": 0
     },
     {
       "name": "E20 (Intel(R) Display Audio)",
       "groupId": "INTELAUDIO\\FUNC_01&VEN_8086&DEV_280B&SUBSYS_80860101&REV_1000\\4&33d682b5&0&0201",
       "vendor": "",
       "type": 2,
       "state": 0,
       "preferred": 0,
       "supportedFormat": 4112,
       "defaultFormat": 4096,
       "maxChannels": 2,
       "defaultRate": 48000,
       "maxRate": 48000,
       "minRate": 48000,
       "maxLatency": 0,
       "minLatency": 0
     },
     {
       "name": "",
       "groupId": "",
       "vendor": "",
       "type": 2,
       "state": 0,
       "preferred": 0,
       "supportedFormat": 4112,
       "defaultFormat": 4096,
       "maxChannels": 2,
       "defaultRate": 44100,
       "maxRate": 44100,
       "minRate": 44100,
       "maxLatency": 0,
       "minLatency": 0
     },
     {
       "name": "SOUNDBAR (TaoTronics TT-SK023)",
       "groupId": "BTHENUM\\{0000110b-0000-1000-8000-00805f9b34fb}_VID&0002099a_PID&0500\\7&1c634f93&3&F013C3E30949_C00000000",
       "vendor": "",
       "type": 2,
       "state": 1,
       "preferred": 0,
       "supportedFormat": 4112,
       "defaultFormat": 4096,
       "maxChannels": 2,
       "defaultRate": 44100,
       "maxRate": 44100,
       "minRate": 44100,
       "maxLatency": 0,
       "minLatency": 0
     }
   ],
   "audioInputDevices": [
     {
       "name": "Microphone (Realtek(R) Audio)",
       "groupId": "INTELAUDIO\\FUNC_01&VEN_10EC&DEV_0294&SUBSYS_104314A1&REV_1000\\4&33d682b5&0&0001",
       "vendor": "",
       "type": 1,
       "state": 2,
       "preferred": 5,
       "supportedFormat": 4112,
       "defaultFormat": 4096,
       "maxChannels": 2,
       "defaultRate": 48000,
       "maxRate": 48000,
       "minRate": 48000,
       "maxLatency": 480,
       "minLatency": 64
     },
     {
       "name": "",
       "groupId": "",
       "vendor": "",
       "type": 1,
       "state": 0,
       "preferred": 0,
       "supportedFormat": 4112,
       "defaultFormat": 4096,
       "maxChannels": 2,
       "defaultRate": 48000,
       "maxRate": 48000,
       "minRate": 48000,
       "maxLatency": 0,
       "minLatency": 0
     },
     {
       "name": "Stereo Mix (Realtek(R) Audio)",
       "groupId": "INTELAUDIO\\FUNC_01&VEN_10EC&DEV_0294&SUBSYS_104314A1&REV_1000\\4&33d682b5&0&0001",
       "vendor": "",
       "type": 1,
       "state": 0,
       "preferred": 0,
       "supportedFormat": 4112,
       "defaultFormat": 4096,
       "maxChannels": 2,
       "defaultRate": 48000,
       "maxRate": 48000,
       "minRate": 48000,
       "maxLatency": 0,
       "minLatency": 0
     },
     {
       "name": "",
       "groupId": "",
       "vendor": "",
       "type": 1,
       "state": 0,
       "preferred": 0,
       "supportedFormat": 4112,
       "defaultFormat": 4096,
       "maxChannels": 2,
       "defaultRate": 48000,
       "maxRate": 48000,
       "minRate": 48000,
       "maxLatency": 0,
       "minLatency": 0
     }
   ]
 },
 "accessibility": {
   "isActive": true,
   "forceDisabled": 0,
   "handlerUsed": true,
   "instantiator": "UIAUTOMATION|"
 },
 "startupCache": {
   "DiskCachePath": "C:\\Users\\yourm\\AppData\\Local\\Mozilla\\Firefox\\Profiles\\apx9tstq.default-release-1650652330211\\startupCache\\startupCache.8.little",
   "IgnoreDiskCache": true,
   "FoundDiskCacheOnInit": true,
   "WroteToDiskCache": false
 },
 "libraryVersions": {
   "NSPR": {
     "minVersion": "4.33",
     "version": "4.33"
   },
   "NSS": {
     "minVersion": "3.76.1",
     "version": "3.76.1"
   },
   "NSSUTIL": {
     "minVersion": "3.76.1",
     "version": "3.76.1"
   },
   "NSSSSL": {
     "minVersion": "3.76.1",
     "version": "3.76.1"
   },
   "NSSSMIME": {
     "minVersion": "3.76.1",
     "version": "3.76.1"
   }
 },
 "userJS": {
   "exists": false
 },
 "intl": {
   "localeService": {
     "requested": [
       "en-US"
     ],
     "available": [
       "en-US"
     ],
     "supported": [
       "en-US"
     ],
     "regionalPrefs": [
       "en-US"
     ],
     "defaultLocale": "en-US"
   },
   "osPrefs": {
     "systemLocales": [
       "en-US"
     ],
     "regionalPrefsLocales": [
       "en-US"
     ]
   }
 },
 "crashes": {
   "submitted": [],
   "pending": 0
 },
 "sandbox": {
   "contentSandboxLevel": 6,
   "effectiveContentSandboxLevel": 6,
   "contentWin32kLockdownState": "Win32k Lockdown disabled -- Running in Safe Mode"
 },
 "remoteAgent": {
   "listening": false,
   "url": ""
 },
 "graphics": {
   "numTotalWindows": 1,
   "numAcceleratedWindows": 1,
   "windowLayerManagerType": "WebRender (Software)",
   "windowLayerManagerRemote": true,
   "adapterDescription": "Intel(R) UHD Graphics 620",
   "adapterVendorID": "0x8086",
   "adapterDeviceID": "0x3ea0",
   "adapterSubsysID": "14a11043",
   "adapterRAM": 0,
   "adapterDrivers": "igdumdim64 igd10iumd64 igd10iumd64 igd12umd64 igdumdim32 igd10iumd32 igd10iumd32 igd12umd32",
   "driverVendor": "",
   "driverVersion": "26.20.100.7870",
   "driverDate": "2-5-2020",
   "adapterDescription2": "NVIDIA GeForce GTX 1050 with Max-Q Design",
   "adapterVendorID2": "0x10de",
   "adapterDeviceID2": "0x1c8d",
   "adapterSubsysID2": "14a11043",
   "adapterRAM2": 2048,
   "adapterDrivers2": "C:\\WINDOWS\\System32\\DriverStore\\FileRepository\\nvam.inf_amd64_a043d7b150598e7c\\nvldumdx.dll,C:\\WINDOWS\\System32\\DriverStore\\FileRepository\\nvam.inf_amd64_a043d7b150598e7c\\nvldumdx.dll,C:\\WINDOWS\\System32\\DriverStore\\FileRepository\\nvam.inf_amd64_a043d7b150598e7c\\nvldumdx.dll,C:\\WINDOWS\\System32\\DriverStore\\FileRepository\\nvam.inf_amd64_a043d7b150598e7c\\nvldumdx.dll C:\\WINDOWS\\System32\\DriverStore\\FileRepository\\nvam.inf_amd64_a043d7b150598e7c\\nvldumd.dll,C:\\WINDOWS\\System32\\DriverStore\\FileRepository\\nvam.inf_amd64_a043d7b150598e7c\\nvldumd.dll,C:\\WINDOWS\\System32\\DriverStore\\FileRepository\\nvam.inf_amd64_a043d7b150598e7c\\nvldumd.dll,C:\\WINDOWS\\System32\\DriverStore\\FileRepository\\nvam.inf_amd64_a043d7b150598e7c\\nvldumd.dll",
   "driverVendor2": "",
   "driverVersion2": "30.0.15.1169",
   "driverDate2": "2-1-2022",
   "isGPU2Active": false,
   "direct2DEnabled": false,
   "directWriteEnabled": true,
   "directWriteVersion": "10.0.22000.258",
   "clearTypeParameters": "Gamma: 1.8 Pixel Structure: RGB ClearType Level: 100 Enhanced Contrast: 50 ",
   "targetFrameRate": 60,
   "direct2DEnabledMessage": {
     "key": ""
   },
   "webgl1Renderer": "WebGL is currently disabled.",
   "webgl1Version": "-",
   "webgl1DriverExtensions": "-",
   "webgl1Extensions": "-",
   "webgl1WSIInfo": "-",
   "webgl2Renderer": "WebGL is currently disabled.",
   "webgl2Version": "-",
   "webgl2DriverExtensions": "-",
   "webgl2Extensions": "-",
   "webgl2WSIInfo": "-",
   "info": {
     "AzureFallbackCanvasBackend": "skia",
     "AzureCanvasBackend": "skia",
     "AzureContentBackend": "skia",
     "ApzWheelInput": 1,
     "ApzDragInput": 1,
     "ApzKeyboardInput": 1,
     "ApzAutoscrollInput": 1,
     "ApzZoomingInput": 1,
     "CMSOutputProfile": "AAAMSExpbm8CEAAAbW50clJHQiBYWVogB84AAgAJAAYAMQAAYWNzcE1TRlQAAAAASUVDIHNSR0IAAAAAAAAAAAAAAAAAAPbWAAEAAAAA0y1IUCAgAAAAAAAAAAAAAAAAAAAAAAAAAAAAAAAAAAAAAAAAAAAAAAAAAAAAAAAAAAAAAAARY3BydAAAAVAAAAAzZGVzYwAAAYQAAABsd3RwdAAAAfAAAAAUYmtwdAAAAgQAAAAUclhZWgAAAhgAAAAUZ1hZWgAAAiwAAAAUYlhZWgAAAkAAAAAUZG1uZAAAAlQAAABwZG1kZAAAAsQAAACIdnVlZAAAA0wAAACGdmlldwAAA9QAAAAkbHVtaQAAA/gAAAAUbWVhcwAABAwAAAAkdGVjaAAABDAAAAAMclRSQwAABDwAAAgMZ1RSQwAABDwAAAgMYlRSQwAABDwAAAgMdGV4dAAAAABDb3B5cmlnaHQgKGMpIDE5OTggSGV3bGV0dC1QYWNrYXJkIENvbXBhbnkAAGRlc2MAAAAAAAAAEnNSR0IgSUVDNjE5NjYtMi4xAAAAAAAAAAAAAAASc1JHQiBJRUM2MTk2Ni0yLjEAAAAAAAAAAAAAAAAAAAAAAAAAAAAAAAAAAAAAAAAAAAAAAAAAAAAAAAAAAAAAAAAAAFhZWiAAAAAAAADzUQABAAAAARbMWFlaIAAAAAAAAAAAAAAAAAAAAABYWVogAAAAAAAAb6IAADj1AAADkFhZWiAAAAAAAABimQAAt4UAABjaWFlaIAAAAAAAACSgAAAPhAAAts9kZXNjAAAAAAAAABZJRUMgaHR0cDovL3d3dy5pZWMuY2gAAAAAAAAAAAAAABZJRUMgaHR0cDovL3d3dy5pZWMuY2gAAAAAAAAAAAAAAAAAAAAAAAAAAAAAAAAAAAAAAAAAAAAAAAAAAAAAAAAAAAAAZGVzYwAAAAAAAAAuSUVDIDYxOTY2LTIuMSBEZWZhdWx0IFJHQiBjb2xvdXIgc3BhY2UgLSBzUkdCAAAAAAAAAAAAAAAuSUVDIDYxOTY2LTIuMSBEZWZhdWx0IFJHQiBjb2xvdXIgc3BhY2UgLSBzUkdCAAAAAAAAAAAAAAAAAAAAAAAAAAAAAGRlc2MAAAAAAAAALFJlZmVyZW5jZSBWaWV3aW5nIENvbmRpdGlvbiBpbiBJRUM2MTk2Ni0yLjEAAAAAAAAAAAAAACxSZWZlcmVuY2UgVmlld2luZyBDb25kaXRpb24gaW4gSUVDNjE5NjYtMi4xAAAAAAAAAAAAAAAAAAAAAAAAAAAAAAAAAAB2aWV3AAAAAAATpP4AFF8uABDPFAAD7cwABBMLAANcngAAAAFYWVogAAAAAABMCVYAUAAAAFcf521lYXMAAAAAAAAAAQAAAAAAAAAAAAAAAAAAAAAAAAKPAAAAAnNpZyAAAAAAQ1JUIGN1cnYAAAAAAAAEAAAAAAUACgAPABQAGQAeACMAKAAtADIANwA7AEAARQBKAE8AVABZAF4AYwBoAG0AcgB3AHwAgQCGAIsAkACVAJoAnwCkAKkArgCyALcAvADBAMYAywDQANUA2wDgAOUA6wDwAPYA+wEBAQcBDQETARkBHwElASsBMgE4AT4BRQFMAVIBWQFgAWcBbgF1AXwBgwGLAZIBmgGhAakBsQG5AcEByQHRAdkB4QHpAfIB+gIDAgwCFAIdAiYCLwI4AkECSwJUAl0CZwJxAnoChAKOApgCogKsArYCwQLLAtUC4ALrAvUDAAMLAxYDIQMtAzgDQwNPA1oDZgNyA34DigOWA6IDrgO6A8cD0wPgA+wD+QQGBBMEIAQtBDsESARVBGMEcQR+BIwEmgSoBLYExATTBOEE8AT+BQ0FHAUrBToFSQVYBWcFdwWGBZYFpgW1BcUF1QXlBfYGBgYWBicGNwZIBlkGagZ7BowGnQavBsAG0QbjBvUHBwcZBysHPQdPB2EHdAeGB5kHrAe/B9IH5Qf4CAsIHwgyCEYIWghuCIIIlgiqCL4I0gjnCPsJEAklCToJTwlkCXkJjwmkCboJzwnlCfsKEQonCj0KVApqCoEKmAquCsUK3ArzCwsLIgs5C1ELaQuAC5gLsAvIC+EL+QwSDCoMQwxcDHUMjgynDMAM2QzzDQ0NJg1ADVoNdA2ODakNww3eDfgOEw4uDkkOZA5/DpsOtg7SDu4PCQ8lD0EPXg96D5YPsw/PD+wQCRAmEEMQYRB+EJsQuRDXEPURExExEU8RbRGMEaoRyRHoEgcSJhJFEmQShBKjEsMS4xMDEyMTQxNjE4MTpBPFE+UUBhQnFEkUahSLFK0UzhTwFRIVNBVWFXgVmxW9FeAWAxYmFkkWbBaPFrIW1hb6Fx0XQRdlF4kXrhfSF/cYGxhAGGUYihivGNUY+hkgGUUZaxmRGbcZ3RoEGioaURp3Gp4axRrsGxQbOxtjG4obshvaHAIcKhxSHHscoxzMHPUdHh1HHXAdmR3DHeweFh5AHmoelB6+HukfEx8+H2kflB+/H+ogFSBBIGwgmCDEIPAhHCFIIXUhoSHOIfsiJyJVIoIiryLdIwojOCNmI5QjwiPwJB8kTSR8JKsk2iUJJTglaCWXJccl9yYnJlcmhya3JugnGCdJJ3onqyfcKA0oPyhxKKIo1CkGKTgpaymdKdAqAio1KmgqmyrPKwIrNitpK50r0SwFLDksbiyiLNctDC1BLXYtqy3hLhYuTC6CLrcu7i8kL1ovkS/HL/4wNTBsMKQw2zESMUoxgjG6MfIyKjJjMpsy1DMNM0YzfzO4M/E0KzRlNJ402DUTNU01hzXCNf02NzZyNq426TckN2A3nDfXOBQ4UDiMOMg5BTlCOX85vDn5OjY6dDqyOu87LTtrO6o76DwnPGU8pDzjPSI9YT2hPeA+ID5gPqA+4D8hP2E/oj/iQCNAZECmQOdBKUFqQaxB7kIwQnJCtUL3QzpDfUPARANER0SKRM5FEkVVRZpF3kYiRmdGq0bwRzVHe0fASAVIS0iRSNdJHUljSalJ8Eo3Sn1KxEsMS1NLmkviTCpMcky6TQJNSk2TTdxOJU5uTrdPAE9JT5NP3VAnUHFQu1EGUVBRm1HmUjFSfFLHUxNTX1OqU/ZUQlSPVNtVKFV1VcJWD1ZcVqlW91dEV5JX4FgvWH1Yy1kaWWlZuFoHWlZaplr1W0VblVvlXDVchlzWXSddeF3JXhpebF69Xw9fYV+zYAVgV2CqYPxhT2GiYfViSWKcYvBjQ2OXY+tkQGSUZOllPWWSZedmPWaSZuhnPWeTZ+loP2iWaOxpQ2maafFqSGqfavdrT2una/9sV2yvbQhtYG25bhJua27Ebx5veG/RcCtwhnDgcTpxlXHwcktypnMBc11zuHQUdHB0zHUodYV14XY+dpt2+HdWd7N4EXhueMx5KnmJeed6RnqlewR7Y3vCfCF8gXzhfUF9oX4BfmJ+wn8jf4R/5YBHgKiBCoFrgc2CMIKSgvSDV4O6hB2EgITjhUeFq4YOhnKG14c7h5+IBIhpiM6JM4mZif6KZIrKizCLlov8jGOMyo0xjZiN/45mjs6PNo+ekAaQbpDWkT+RqJIRknqS45NNk7aUIJSKlPSVX5XJljSWn5cKl3WX4JhMmLiZJJmQmfyaaJrVm0Kbr5wcnImc951kndKeQJ6unx2fi5/6oGmg2KFHobaiJqKWowajdqPmpFakx6U4pammGqaLpv2nbqfgqFKoxKk3qamqHKqPqwKrdavprFys0K1ErbiuLa6hrxavi7AAsHWw6rFgsdayS7LCszizrrQltJy1E7WKtgG2ebbwt2i34LhZuNG5SrnCuju6tbsuu6e8IbybvRW9j74KvoS+/796v/XAcMDswWfB48JfwtvDWMPUxFHEzsVLxcjGRsbDx0HHv8g9yLzJOsm5yjjKt8s2y7bMNcy1zTXNtc42zrbPN8+40DnQutE80b7SP9LB00TTxtRJ1MvVTtXR1lXW2Ndc1+DYZNjo2WzZ8dp22vvbgNwF3IrdEN2W3hzeot8p36/gNuC94UThzOJT4tvjY+Pr5HPk/OWE5g3mlucf56noMui86Ubp0Opb6uXrcOv77IbtEe2c7ijutO9A78zwWPDl8XLx//KM8xnzp/Q09ML1UPXe9m32+/eK+Bn4qPk4+cf6V/rn+3f8B/yY/Sn9uv5L/tz/bf//",
     "DisplayCount": 1,
     "Display0": "1920x1080@60Hz : Intel(R) UHD Graphics 620",
     "HardwareStretching": "both=1 window-only=0 full-screen-only=0 none=0 error=0"
   },
   "failures": [
     "[GFX1-]: RenderCompositorSWGL failed mapping default framebuffer, no dt"
   ],
   "indices": [
     0
   ],
   "featureLog": {
     "features": [
       {
         "name": "HW_COMPOSITING",
         "description": "Compositing",
         "status": "blocked",
         "log": [
           {
             "type": "default",
             "status": "available"
           },
           {
             "type": "runtime",
             "status": "blocked",
             "message": "Acceleration blocked by safe-mode"
           }
         ]
       },
       {
         "name": "D3D11_COMPOSITING",
         "description": "Direct3D11 Compositing",
         "status": "unavailable",
         "log": [
           {
             "type": "default",
             "status": "unavailable",
             "message": "Hardware compositing is disabled"
           }
         ]
       },
       {
         "name": "DIRECT2D",
         "description": "Direct2D",
         "status": "unavailable",
         "log": [
           {
             "type": "default",
             "status": "unavailable",
             "message": "Direct2D requires Direct3D 11 compositing"
           }
         ]
       },
       {
         "name": "D3D11_HW_ANGLE",
         "description": "Direct3D11 hardware ANGLE",
         "status": "disabled",
         "log": [
           {
             "type": "default",
             "status": "unavailable",
             "message": "D3D11 compositing is disabled"
           },
           {
             "type": "env",
             "status": "disabled",
             "message": "D3D11 compositing is disabled"
           }
         ]
       },
       {
         "name": "GPU_PROCESS",
         "description": "GPU Process",
         "status": "blocked",
         "log": [
           {
             "type": "default",
             "status": "available"
           },
           {
             "type": "runtime",
             "status": "blocked",
             "message": "Safe-mode is enabled"
           }
         ]
       },
       {
         "name": "WEBRENDER",
         "description": "WebRender",
         "status": "unavailable-in-safe-mode",
         "log": [
           {
             "type": "default",
             "status": "available"
           },
           {
             "type": "runtime",
             "status": "unavailable-in-safe-mode",
             "message": "Safe-mode is enabled"
           }
         ]
       },
       {
         "name": "WEBRENDER_QUALIFIED",
         "description": "WebRender qualified",
         "status": "available",
         "log": [
           {
             "type": "default",
             "status": "available"
           }
         ]
       },
       {
         "name": "WEBRENDER_COMPOSITOR",
         "description": "WebRender native compositor",
         "status": "unavailable",
         "log": [
           {
             "type": "default",
             "status": "available"
           },
           {
             "type": "runtime",
             "status": "unavailable",
             "message": "No DirectComposition usage"
           }
         ]
       },
       {
         "name": "WEBRENDER_PARTIAL",
         "description": "WebRender partial present",
         "status": "available",
         "log": [
           {
             "type": "default",
             "status": "available"
           }
         ]
       },
       {
         "name": "WEBRENDER_SHADER_CACHE",
         "description": "WebRender shader disk cache",
         "status": "unavailable",
         "log": [
           {
             "type": "default",
             "status": "available"
           },
           {
             "type": "runtime",
             "status": "unavailable",
             "message": "WebRender disabled"
           }
         ]
       },
       {
         "name": "WEBRENDER_OPTIMIZED_SHADERS",
         "description": "WebRender optimized shaders",
         "status": "unavailable",
         "log": [
           {
             "type": "default",
             "status": "available"
           },
           {
             "type": "runtime",
             "status": "unavailable",
             "message": "WebRender disabled"
           }
         ]
       },
       {
         "name": "WEBRENDER_ANGLE",
         "description": "WebRender ANGLE",
         "status": "unavailable-no-angle",
         "log": [
           {
             "type": "default",
             "status": "available"
           },
           {
             "type": "runtime",
             "status": "unavailable-no-angle",
             "message": "ANGLE is disabled"
           }
         ]
       },
       {
         "name": "WEBRENDER_DCOMP_PRESENT",
         "description": "WebRender DirectComposition",
         "status": "unavailable",
         "log": [
           {
             "type": "default",
             "status": "available"
           },
           {
             "type": "runtime",
             "status": "unavailable",
             "message": "Requires ANGLE"
           }
         ]
       },
       {
         "name": "WEBRENDER_SOFTWARE",
         "description": "WebRender software fallback",
         "status": "available",
         "log": [
           {
             "type": "default",
             "status": "available"
           }
         ]
       },
       {
         "name": "WEBGPU",
         "description": "WebGPU",
         "status": "blocked",
         "log": [
           {
             "type": "default",
             "status": "disabled",
             "message": "Disabled by default"
           },
           {
             "type": "runtime",
             "status": "blocked",
             "message": "WebGPU can only be enabled in nightly"
           }
         ]
       },
       {
         "name": "WINDOW_OCCLUSION",
         "description": "WINDOW_OCCLUSION",
         "status": "available",
         "log": [
           {
             "type": "default",
             "status": "available"
           }
         ]
       }
     ],
     "fallbacks": []
   },
   "crashGuards": []
 },
 "experimentalFeatures": [
   [
     "experimental-features-abouthome-startup-cache",
     "browser.startup.homepage.abouthome_cache.enabled",
     false
   ],
   [
     "experimental-features-cookie-samesite-lax-by-default2",
     "network.cookie.sameSite.laxByDefault",
     false
   ],
   [
     "experimental-features-cookie-samesite-none-requires-secure2",
     "network.cookie.sameSite.noneRequiresSecure",
     false
   ],
   [
     "experimental-features-cookie-samesite-schemeful",
     "network.cookie.sameSite.schemeful",
     false
   ],
   [
     "experimental-features-css-constructable-stylesheets",
     "layout.css.constructable-stylesheets.enabled",
     false
   ],
   [
     "experimental-features-css-masonry2",
     "layout.css.grid-template-masonry-value.enabled",
     false
   ],
   [
     "experimental-features-devtools-compatibility-panel",
     "devtools.inspector.compatibility.enabled",
     true
   ],
   [
     "experimental-features-devtools-serviceworker-debugger-support",
     "devtools.debugger.features.windowless-service-workers",
     false
   ],
   [
     "experimental-features-firefox-100",
     "general.useragent.forceVersion100",
     false
   ],
   [
     "experimental-features-media-jxl",
     "image.jxl.enabled",
     false
   ],
   [
     "experimental-features-ime-search",
     "browser.urlbar.keepPanelOpenDuringImeComposition",
     false
   ],
   [
     "experimental-features-web-gpu2",
     "dom.webgpu.enabled",
     false
   ],
   [
     "experimental-features-webrtc-global-mute-toggles",
     "privacy.webrtc.globalMuteToggles",
     false
   ]
 ],
 "addons": [
   {
     "name": "Add-ons Search Detection",
     "type": "extension",
     "version": "2.0.0",
     "isActive": true,
     "id": "addons-search-detection@mozilla.com"
   },
   {
     "name": "Amazon.com",
     "type": "extension",
     "version": "1.3",
     "isActive": true,
     "id": "amazondotcom@search.mozilla.org"
   },
   {
     "name": "Bing",
     "type": "extension",
     "version": "1.3",
     "isActive": true,
     "id": "bing@search.mozilla.org"
   },
   {
     "name": "DuckDuckGo",
     "type": "extension",
     "version": "1.1",
     "isActive": true,
     "id": "ddg@search.mozilla.org"
   },
   {
     "name": "eBay",
     "type": "extension",
     "version": "1.3",
     "isActive": true,
     "id": "ebay@search.mozilla.org"
   },
   {
     "name": "Google",
     "type": "extension",
     "version": "1.2",
     "isActive": true,
     "id": "google@search.mozilla.org"
   },
   {
     "name": "Wikipedia (en)",
     "type": "extension",
     "version": "1.1",
     "isActive": true,
     "id": "wikipedia@search.mozilla.org"
   },
   {
     "name": "Amazon Assistant",
     "type": "extension",
     "version": "10.2103.25.10303",
     "isActive": false,
     "id": "abb@amazon.com"
   },
   {
     "name": "Capital One Shopping: Online Coupon Tool",
     "type": "extension",
     "version": "0.1.1043",
     "isActive": false,
     "id": "{aff8af88-06a9-4eee-b383-3af08c47b8c8}"
   },
   {
     "name": "Dashlane",
     "type": "extension",
     "version": "6.2148.3",
     "isActive": false,
     "id": "jetpack-extension@dashlane.com"
   },
   {
     "name": "DuckDuckGo Privacy Essentials",
     "type": "extension",
     "version": "2022.4.26",
     "isActive": false,
     "id": "jid1-ZAdIEUB7XOzOJw@jetpack"
   },
   {
     "name": "Firefox Private Network",
     "type": "extension",
     "version": "24",
     "isActive": false,
     "id": "secure-proxy@mozilla.com"
   },
   {
     "name": "Firefox Relay",
     "type": "extension",
     "version": "2.3.4",
     "isActive": false,
     "id": "private-relay@firefox.com"
   },
   {
     "name": "Grammarly for Firefox",
     "type": "extension",
     "version": "8.897.0",
     "isActive": false,
     "id": "87677a2c52b84ad3a151a4a72f5bd3c4@jetpack"
   },
   {
     "name": "Pulse SMS Extension",
     "type": "extension",
     "version": "2.1.4",
     "isActive": false,
     "id": "{085bef48-0484-467c-9112-5689bfc33b83}"
   },
   {
     "name": "Translate Web Pages",
     "type": "extension",
     "version": "9.4.2",
     "isActive": false,
     "id": "{036a55b4-5e72-4d05-a06c-cba2dfcc134a}"
   }
 ],
 "features": [
   {
     "name": "DoH Roll-Out",
     "version": "2.0.0",
     "id": "doh-rollout@mozilla.org"
   },
   {
     "name": "Firefox Screenshots",
     "version": "39.0.1",
     "id": "screenshots@mozilla.org"
   },
   {
     "name": "Form Autofill",
     "version": "1.0.1",
     "id": "formautofill@mozilla.org"
   },
   {
     "name": "Picture-In-Picture",
     "version": "1.0.0",
     "id": "pictureinpicture@mozilla.org"
   },
   {
     "name": "Web Compatibility Interventions",
     "version": "31.0.0",
     "id": "webcompat@mozilla.org"
   },
   {
     "name": "WebCompat Reporter",
     "version": "1.4.2",
     "id": "webcompat-reporter@mozilla.org"
   }
 ],
 "application": {
   "name": "Firefox",
   "osVersion": "Windows_NT 10.0 22000",
   "version": "99.0.1",
   "buildID": "20220411174855",
   "distributionID": "",
   "userAgent": "Mozilla/5.0 (Windows NT 10.0; Win64; x64; rv:99.0) Gecko/20100101 Firefox/99.0",
   "safeMode": true,
   "updateChannel": "release",
   "supportURL": "https://support.mozilla.org/1/firefox/99.0.1/WINNT/en-US/",
   "osTheme": "",
   "numTotalWindows": 1,
   "numFissionWindows": 0,
   "numRemoteWindows": 1,
   "launcherProcessState": 0,
   "fissionAutoStart": false,
   "fissionDecisionStatus": "disabledBySafeMode",
   "remoteAutoStart": true,
   "policiesStatus": 0,
   "keyLocationServiceGoogleFound": true,
   "keySafebrowsingGoogleFound": true,
   "keyMozillaFound": true
 },
 "normandy": {
   "addonStudies": [],
   "prefRollouts": [],
   "prefStudies": [],
   "nimbusExperiments": [],
   "nimbusRollouts": []
 }

}
{ "securitySoftware": { "registeredAntiVirus": "Microsoft Defender Antivirus", "registeredAntiSpyware": "", "registeredFirewall": "Microsoft Firewall" }, "processes": { "remoteTypes": { "privilegedabout": 1, "extension": 1, "prealloc": 1 }, "maxWebContentProcesses": 8 }, "environmentVariables": { "MOZ_APP_RESTART": "1", "MOZ_CRASHREPORTER_DATA_DIRECTORY": "C:\\Users\\yourm\\AppData\\Roaming\\Mozilla\\Firefox\\Crash Reports", "MOZ_CRASHREPORTER_EVENTS_DIRECTORY": "C:\\Users\\yourm\\AppData\\Roaming\\Mozilla\\Firefox\\Profiles\\apx9tstq.default-release-1650652330211\\crashes\\events", "MOZ_CRASHREPORTER_PING_DIRECTORY": "C:\\Users\\yourm\\AppData\\Roaming\\Mozilla\\Firefox\\Pending Pings", "MOZ_CRASHREPORTER_RESTART_ARG_0": "C:\\Program Files\\Mozilla Firefox\\firefox.exe", "MOZ_CRASHREPORTER_STRINGS_OVERRIDE": "C:\\Program Files\\Mozilla Firefox\\browser\\crashreporter-override.ini", "MOZ_SKELETON_UI_RESTARTING": "1" }, "modifiedPreferences": { "browser.contentblocking.category": "standard", "browser.download.useDownloadDir": false, "browser.search.region": "US", "browser.search.update": false, "browser.sessionstore.upgradeBackup.latestBuildID": "20220411174855", "browser.startup.homepage_override.buildID": "20220411174855", "browser.startup.homepage_override.mstone": "99.0.1", "browser.startup.page": 3, "browser.urlbar.placeholderName": "DuckDuckGo", "browser.urlbar.quicksuggest.migrationVersion": 2, "browser.urlbar.quicksuggest.scenario": "offline", "browser.urlbar.suggest.bookmark": false, "browser.urlbar.suggest.openpage": false, "browser.urlbar.suggest.searches": false, "browser.urlbar.tipShownCount.searchTip_onboard": 4, "doh-rollout.balrog-migration-done": true, "doh-rollout.disable-heuristics": true, "doh-rollout.doneFirstRun": true, "doh-rollout.doorhanger-decision": "UIOk", "doh-rollout.home-region": "US", "doh-rollout.uri": "https://mozilla.cloudflare-dns.com/dns-query", "dom.disable_open_during_load": false, "dom.forms.autocomplete.formautofill": true, "dom.security.https_only_mode": true, "dom.security.https_only_mode_ever_enabled": true, "extensions.lastAppVersion": "99.0.1", "idle.lastDailyNotification": 1651446016, "media.gmp-gmpopenh264.abi": "x86_64-msvc-x64", "media.gmp-gmpopenh264.lastUpdate": 1650652374, "media.gmp-gmpopenh264.version": "1.8.1.1", "media.gmp-manager.buildID": "20220411174855", "media.gmp-manager.lastCheck": 1651358262, "media.gmp-widevinecdm.abi": "x86_64-msvc-x64", "media.gmp-widevinecdm.lastUpdate": 1650652376, "media.gmp-widevinecdm.version": "4.10.2391.0", "media.gmp.storage.version.observed": 1, "media.hardware-video-decoding.failed": false, "media.peerconnection.ice.default_address_only": true, "media.peerconnection.ice.no_host": true, "media.peerconnection.ice.proxy_only_if_behind_proxy": true, "network.http.proxy.respect-be-conservative": false, "network.trr.bootstrapAddress": "1.1.1.1", "network.trr.confirmationNS": "skip", "network.trr.excluded-domains": ",accounts.firefox.com,profile.accounts.firefox.com,oauth.accounts.firefox.com,firefoxusercontent.com,mozillausercontent.com,accounts-static.cdn.mozilla.net,accounts-static-2.stage.mozaws.net,firefox.factor11.cloudflareclient.com,detectportal.firefox.com,localhost.localdomain,localhost6.localdomain6,localhost6", "network.trr.fetch_off_main_thread": false, "network.trr.mode": 3, "network.trr.uri": "https://mozilla.cloudflare-dns.com/dns-query", "places.database.lastMaintenance": 1651265143, "privacy.sanitize.pending": "[{\"id\":\"newtab-container\",\"itemsToClear\":[],\"options\":{}}]", "privacy.history.custom": true, "privacy.purge_trackers.date_in_cookie_database": "0", "privacy.purge_trackers.last_purge": "1651446020315", "privacy.userContext.enabled": true, "security.remote_settings.crlite_filters.checked": 1651525452, "security.remote_settings.intermediates.checked": 1651425976, "security.sandbox.content.tempDirSuffix": "{26f660aa-1fb1-4924-9d39-ba6d8030032f}", "services.sync.declinedEngines": "", "services.sync.lastPing": 1651446447, "services.sync.lastSync": "Mon May 02 2022 14:09:07 GMT-0700 (Pacific Daylight Time)", "services.sync.engine.addresses": true, "services.sync.engine.addresses.available": true, "services.sync.engine.creditcards": true, "services.sync.engine.prefs.modified": false, "signon.rememberSignons": false, "storage.vacuum.last.index": 1, "storage.vacuum.last.places.sqlite": 1650653788, "ui.osk.debug.keyboardDisplayReason": "IKPOS: Touch screen not found." }, "lockedPreferences": { "fission.autostart.session": false }, "printingPreferences": { "print.more-settings.open": true, "print.printer_HP57B824_(HP_OfficeJet_Pro_8720).print_duplex": 0, "print_printer": "OneNote (Desktop)" }, "media": { "currentAudioBackend": "wasapi", "currentMaxAudioChannels": 2, "currentPreferredSampleRate": 48000, "audioOutputDevices": [ { "name": "Speakers (Realtek(R) Audio)", "groupId": "INTELAUDIO\\FUNC_01&VEN_10EC&DEV_0294&SUBSYS_104314A1&REV_1000\\4&33d682b5&0&0001", "vendor": "", "type": 2, "state": 2, "preferred": 5, "supportedFormat": 4112, "defaultFormat": 4096, "maxChannels": 2, "defaultRate": 48000, "maxRate": 48000, "minRate": 48000, "maxLatency": 480, "minLatency": 144 }, { "name": "", "groupId": "", "vendor": "", "type": 2, "state": 0, "preferred": 0, "supportedFormat": 4112, "defaultFormat": 4096, "maxChannels": 2, "defaultRate": 44100, "maxRate": 44100, "minRate": 44100, "maxLatency": 0, "minLatency": 0 }, { "name": "E20 (Intel(R) Display Audio)", "groupId": "INTELAUDIO\\FUNC_01&VEN_8086&DEV_280B&SUBSYS_80860101&REV_1000\\4&33d682b5&0&0201", "vendor": "", "type": 2, "state": 0, "preferred": 0, "supportedFormat": 4112, "defaultFormat": 4096, "maxChannels": 2, "defaultRate": 48000, "maxRate": 48000, "minRate": 48000, "maxLatency": 0, "minLatency": 0 }, { "name": "", "groupId": "", "vendor": "", "type": 2, "state": 0, "preferred": 0, "supportedFormat": 4112, "defaultFormat": 4096, "maxChannels": 2, "defaultRate": 44100, "maxRate": 44100, "minRate": 44100, "maxLatency": 0, "minLatency": 0 }, { "name": "SOUNDBAR (TaoTronics TT-SK023)", "groupId": "BTHENUM\\{0000110b-0000-1000-8000-00805f9b34fb}_VID&0002099a_PID&0500\\7&1c634f93&3&F013C3E30949_C00000000", "vendor": "", "type": 2, "state": 1, "preferred": 0, "supportedFormat": 4112, "defaultFormat": 4096, "maxChannels": 2, "defaultRate": 44100, "maxRate": 44100, "minRate": 44100, "maxLatency": 0, "minLatency": 0 } ], "audioInputDevices": [ { "name": "Microphone (Realtek(R) Audio)", "groupId": "INTELAUDIO\\FUNC_01&VEN_10EC&DEV_0294&SUBSYS_104314A1&REV_1000\\4&33d682b5&0&0001", "vendor": "", "type": 1, "state": 2, "preferred": 5, "supportedFormat": 4112, "defaultFormat": 4096, "maxChannels": 2, "defaultRate": 48000, "maxRate": 48000, "minRate": 48000, "maxLatency": 480, "minLatency": 64 }, { "name": "", "groupId": "", "vendor": "", "type": 1, "state": 0, "preferred": 0, "supportedFormat": 4112, "defaultFormat": 4096, "maxChannels": 2, "defaultRate": 48000, "maxRate": 48000, "minRate": 48000, "maxLatency": 0, "minLatency": 0 }, { "name": "Stereo Mix (Realtek(R) Audio)", "groupId": "INTELAUDIO\\FUNC_01&VEN_10EC&DEV_0294&SUBSYS_104314A1&REV_1000\\4&33d682b5&0&0001", "vendor": "", "type": 1, "state": 0, "preferred": 0, "supportedFormat": 4112, "defaultFormat": 4096, "maxChannels": 2, "defaultRate": 48000, "maxRate": 48000, "minRate": 48000, "maxLatency": 0, "minLatency": 0 }, { "name": "", "groupId": "", "vendor": "", "type": 1, "state": 0, "preferred": 0, "supportedFormat": 4112, "defaultFormat": 4096, "maxChannels": 2, "defaultRate": 48000, "maxRate": 48000, "minRate": 48000, "maxLatency": 0, "minLatency": 0 } ] }, "accessibility": { "isActive": true, "forceDisabled": 0, "handlerUsed": true, "instantiator": "UIAUTOMATION|" }, "startupCache": { "DiskCachePath": "C:\\Users\\yourm\\AppData\\Local\\Mozilla\\Firefox\\Profiles\\apx9tstq.default-release-1650652330211\\startupCache\\startupCache.8.little", "IgnoreDiskCache": true, "FoundDiskCacheOnInit": true, "WroteToDiskCache": false }, "libraryVersions": { "NSPR": { "minVersion": "4.33", "version": "4.33" }, "NSS": { "minVersion": "3.76.1", "version": "3.76.1" }, "NSSUTIL": { "minVersion": "3.76.1", "version": "3.76.1" }, "NSSSSL": { "minVersion": "3.76.1", "version": "3.76.1" }, "NSSSMIME": { "minVersion": "3.76.1", "version": "3.76.1" } }, "userJS": { "exists": false }, "intl": { "localeService": { "requested": [ "en-US" ], "available": [ "en-US" ], "supported": [ "en-US" ], "regionalPrefs": [ "en-US" ], "defaultLocale": "en-US" }, "osPrefs": { "systemLocales": [ "en-US" ], "regionalPrefsLocales": [ "en-US" ] } }, "crashes": { "submitted": [], "pending": 0 }, "sandbox": { "contentSandboxLevel": 6, "effectiveContentSandboxLevel": 6, "contentWin32kLockdownState": "Win32k Lockdown disabled -- Running in Safe Mode" }, "remoteAgent": { "listening": false, "url": "" }, "graphics": { "numTotalWindows": 1, "numAcceleratedWindows": 1, "windowLayerManagerType": "WebRender (Software)", "windowLayerManagerRemote": true, "adapterDescription": "Intel(R) UHD Graphics 620", "adapterVendorID": "0x8086", "adapterDeviceID": "0x3ea0", "adapterSubsysID": "14a11043", "adapterRAM": 0, "adapterDrivers": "igdumdim64 igd10iumd64 igd10iumd64 igd12umd64 igdumdim32 igd10iumd32 igd10iumd32 igd12umd32", "driverVendor": "", "driverVersion": "26.20.100.7870", "driverDate": "2-5-2020", "adapterDescription2": "NVIDIA GeForce GTX 1050 with Max-Q Design", "adapterVendorID2": "0x10de", "adapterDeviceID2": "0x1c8d", "adapterSubsysID2": "14a11043", "adapterRAM2": 2048, "adapterDrivers2": "C:\\WINDOWS\\System32\\DriverStore\\FileRepository\\nvam.inf_amd64_a043d7b150598e7c\\nvldumdx.dll,C:\\WINDOWS\\System32\\DriverStore\\FileRepository\\nvam.inf_amd64_a043d7b150598e7c\\nvldumdx.dll,C:\\WINDOWS\\System32\\DriverStore\\FileRepository\\nvam.inf_amd64_a043d7b150598e7c\\nvldumdx.dll,C:\\WINDOWS\\System32\\DriverStore\\FileRepository\\nvam.inf_amd64_a043d7b150598e7c\\nvldumdx.dll C:\\WINDOWS\\System32\\DriverStore\\FileRepository\\nvam.inf_amd64_a043d7b150598e7c\\nvldumd.dll,C:\\WINDOWS\\System32\\DriverStore\\FileRepository\\nvam.inf_amd64_a043d7b150598e7c\\nvldumd.dll,C:\\WINDOWS\\System32\\DriverStore\\FileRepository\\nvam.inf_amd64_a043d7b150598e7c\\nvldumd.dll,C:\\WINDOWS\\System32\\DriverStore\\FileRepository\\nvam.inf_amd64_a043d7b150598e7c\\nvldumd.dll", "driverVendor2": "", "driverVersion2": "30.0.15.1169", "driverDate2": "2-1-2022", "isGPU2Active": false, "direct2DEnabled": false, "directWriteEnabled": true, "directWriteVersion": "10.0.22000.258", "clearTypeParameters": "Gamma: 1.8 Pixel Structure: RGB ClearType Level: 100 Enhanced Contrast: 50 ", "targetFrameRate": 60, "direct2DEnabledMessage": { "key": "" }, "webgl1Renderer": "WebGL is currently disabled.", "webgl1Version": "-", "webgl1DriverExtensions": "-", "webgl1Extensions": "-", "webgl1WSIInfo": "-", "webgl2Renderer": "WebGL is currently disabled.", "webgl2Version": "-", "webgl2DriverExtensions": "-", "webgl2Extensions": "-", "webgl2WSIInfo": "-", "info": { "AzureFallbackCanvasBackend": "skia", "AzureCanvasBackend": "skia", "AzureContentBackend": "skia", "ApzWheelInput": 1, "ApzDragInput": 1, "ApzKeyboardInput": 1, "ApzAutoscrollInput": 1, "ApzZoomingInput": 1, "CMSOutputProfile": "AAAMSExpbm8CEAAAbW50clJHQiBYWVogB84AAgAJAAYAMQAAYWNzcE1TRlQAAAAASUVDIHNSR0IAAAAAAAAAAAAAAAAAAPbWAAEAAAAA0y1IUCAgAAAAAAAAAAAAAAAAAAAAAAAAAAAAAAAAAAAAAAAAAAAAAAAAAAAAAAAAAAAAAAARY3BydAAAAVAAAAAzZGVzYwAAAYQAAABsd3RwdAAAAfAAAAAUYmtwdAAAAgQAAAAUclhZWgAAAhgAAAAUZ1hZWgAAAiwAAAAUYlhZWgAAAkAAAAAUZG1uZAAAAlQAAABwZG1kZAAAAsQAAACIdnVlZAAAA0wAAACGdmlldwAAA9QAAAAkbHVtaQAAA/gAAAAUbWVhcwAABAwAAAAkdGVjaAAABDAAAAAMclRSQwAABDwAAAgMZ1RSQwAABDwAAAgMYlRSQwAABDwAAAgMdGV4dAAAAABDb3B5cmlnaHQgKGMpIDE5OTggSGV3bGV0dC1QYWNrYXJkIENvbXBhbnkAAGRlc2MAAAAAAAAAEnNSR0IgSUVDNjE5NjYtMi4xAAAAAAAAAAAAAAASc1JHQiBJRUM2MTk2Ni0yLjEAAAAAAAAAAAAAAAAAAAAAAAAAAAAAAAAAAAAAAAAAAAAAAAAAAAAAAAAAAAAAAAAAAFhZWiAAAAAAAADzUQABAAAAARbMWFlaIAAAAAAAAAAAAAAAAAAAAABYWVogAAAAAAAAb6IAADj1AAADkFhZWiAAAAAAAABimQAAt4UAABjaWFlaIAAAAAAAACSgAAAPhAAAts9kZXNjAAAAAAAAABZJRUMgaHR0cDovL3d3dy5pZWMuY2gAAAAAAAAAAAAAABZJRUMgaHR0cDovL3d3dy5pZWMuY2gAAAAAAAAAAAAAAAAAAAAAAAAAAAAAAAAAAAAAAAAAAAAAAAAAAAAAAAAAAAAAZGVzYwAAAAAAAAAuSUVDIDYxOTY2LTIuMSBEZWZhdWx0IFJHQiBjb2xvdXIgc3BhY2UgLSBzUkdCAAAAAAAAAAAAAAAuSUVDIDYxOTY2LTIuMSBEZWZhdWx0IFJHQiBjb2xvdXIgc3BhY2UgLSBzUkdCAAAAAAAAAAAAAAAAAAAAAAAAAAAAAGRlc2MAAAAAAAAALFJlZmVyZW5jZSBWaWV3aW5nIENvbmRpdGlvbiBpbiBJRUM2MTk2Ni0yLjEAAAAAAAAAAAAAACxSZWZlcmVuY2UgVmlld2luZyBDb25kaXRpb24gaW4gSUVDNjE5NjYtMi4xAAAAAAAAAAAAAAAAAAAAAAAAAAAAAAAAAAB2aWV3AAAAAAATpP4AFF8uABDPFAAD7cwABBMLAANcngAAAAFYWVogAAAAAABMCVYAUAAAAFcf521lYXMAAAAAAAAAAQAAAAAAAAAAAAAAAAAAAAAAAAKPAAAAAnNpZyAAAAAAQ1JUIGN1cnYAAAAAAAAEAAAAAAUACgAPABQAGQAeACMAKAAtADIANwA7AEAARQBKAE8AVABZAF4AYwBoAG0AcgB3AHwAgQCGAIsAkACVAJoAnwCkAKkArgCyALcAvADBAMYAywDQANUA2wDgAOUA6wDwAPYA+wEBAQcBDQETARkBHwElASsBMgE4AT4BRQFMAVIBWQFgAWcBbgF1AXwBgwGLAZIBmgGhAakBsQG5AcEByQHRAdkB4QHpAfIB+gIDAgwCFAIdAiYCLwI4AkECSwJUAl0CZwJxAnoChAKOApgCogKsArYCwQLLAtUC4ALrAvUDAAMLAxYDIQMtAzgDQwNPA1oDZgNyA34DigOWA6IDrgO6A8cD0wPgA+wD+QQGBBMEIAQtBDsESARVBGMEcQR+BIwEmgSoBLYExATTBOEE8AT+BQ0FHAUrBToFSQVYBWcFdwWGBZYFpgW1BcUF1QXlBfYGBgYWBicGNwZIBlkGagZ7BowGnQavBsAG0QbjBvUHBwcZBysHPQdPB2EHdAeGB5kHrAe/B9IH5Qf4CAsIHwgyCEYIWghuCIIIlgiqCL4I0gjnCPsJEAklCToJTwlkCXkJjwmkCboJzwnlCfsKEQonCj0KVApqCoEKmAquCsUK3ArzCwsLIgs5C1ELaQuAC5gLsAvIC+EL+QwSDCoMQwxcDHUMjgynDMAM2QzzDQ0NJg1ADVoNdA2ODakNww3eDfgOEw4uDkkOZA5/DpsOtg7SDu4PCQ8lD0EPXg96D5YPsw/PD+wQCRAmEEMQYRB+EJsQuRDXEPURExExEU8RbRGMEaoRyRHoEgcSJhJFEmQShBKjEsMS4xMDEyMTQxNjE4MTpBPFE+UUBhQnFEkUahSLFK0UzhTwFRIVNBVWFXgVmxW9FeAWAxYmFkkWbBaPFrIW1hb6Fx0XQRdlF4kXrhfSF/cYGxhAGGUYihivGNUY+hkgGUUZaxmRGbcZ3RoEGioaURp3Gp4axRrsGxQbOxtjG4obshvaHAIcKhxSHHscoxzMHPUdHh1HHXAdmR3DHeweFh5AHmoelB6+HukfEx8+H2kflB+/H+ogFSBBIGwgmCDEIPAhHCFIIXUhoSHOIfsiJyJVIoIiryLdIwojOCNmI5QjwiPwJB8kTSR8JKsk2iUJJTglaCWXJccl9yYnJlcmhya3JugnGCdJJ3onqyfcKA0oPyhxKKIo1CkGKTgpaymdKdAqAio1KmgqmyrPKwIrNitpK50r0SwFLDksbiyiLNctDC1BLXYtqy3hLhYuTC6CLrcu7i8kL1ovkS/HL/4wNTBsMKQw2zESMUoxgjG6MfIyKjJjMpsy1DMNM0YzfzO4M/E0KzRlNJ402DUTNU01hzXCNf02NzZyNq426TckN2A3nDfXOBQ4UDiMOMg5BTlCOX85vDn5OjY6dDqyOu87LTtrO6o76DwnPGU8pDzjPSI9YT2hPeA+ID5gPqA+4D8hP2E/oj/iQCNAZECmQOdBKUFqQaxB7kIwQnJCtUL3QzpDfUPARANER0SKRM5FEkVVRZpF3kYiRmdGq0bwRzVHe0fASAVIS0iRSNdJHUljSalJ8Eo3Sn1KxEsMS1NLmkviTCpMcky6TQJNSk2TTdxOJU5uTrdPAE9JT5NP3VAnUHFQu1EGUVBRm1HmUjFSfFLHUxNTX1OqU/ZUQlSPVNtVKFV1VcJWD1ZcVqlW91dEV5JX4FgvWH1Yy1kaWWlZuFoHWlZaplr1W0VblVvlXDVchlzWXSddeF3JXhpebF69Xw9fYV+zYAVgV2CqYPxhT2GiYfViSWKcYvBjQ2OXY+tkQGSUZOllPWWSZedmPWaSZuhnPWeTZ+loP2iWaOxpQ2maafFqSGqfavdrT2una/9sV2yvbQhtYG25bhJua27Ebx5veG/RcCtwhnDgcTpxlXHwcktypnMBc11zuHQUdHB0zHUodYV14XY+dpt2+HdWd7N4EXhueMx5KnmJeed6RnqlewR7Y3vCfCF8gXzhfUF9oX4BfmJ+wn8jf4R/5YBHgKiBCoFrgc2CMIKSgvSDV4O6hB2EgITjhUeFq4YOhnKG14c7h5+IBIhpiM6JM4mZif6KZIrKizCLlov8jGOMyo0xjZiN/45mjs6PNo+ekAaQbpDWkT+RqJIRknqS45NNk7aUIJSKlPSVX5XJljSWn5cKl3WX4JhMmLiZJJmQmfyaaJrVm0Kbr5wcnImc951kndKeQJ6unx2fi5/6oGmg2KFHobaiJqKWowajdqPmpFakx6U4pammGqaLpv2nbqfgqFKoxKk3qamqHKqPqwKrdavprFys0K1ErbiuLa6hrxavi7AAsHWw6rFgsdayS7LCszizrrQltJy1E7WKtgG2ebbwt2i34LhZuNG5SrnCuju6tbsuu6e8IbybvRW9j74KvoS+/796v/XAcMDswWfB48JfwtvDWMPUxFHEzsVLxcjGRsbDx0HHv8g9yLzJOsm5yjjKt8s2y7bMNcy1zTXNtc42zrbPN8+40DnQutE80b7SP9LB00TTxtRJ1MvVTtXR1lXW2Ndc1+DYZNjo2WzZ8dp22vvbgNwF3IrdEN2W3hzeot8p36/gNuC94UThzOJT4tvjY+Pr5HPk/OWE5g3mlucf56noMui86Ubp0Opb6uXrcOv77IbtEe2c7ijutO9A78zwWPDl8XLx//KM8xnzp/Q09ML1UPXe9m32+/eK+Bn4qPk4+cf6V/rn+3f8B/yY/Sn9uv5L/tz/bf//", "DisplayCount": 1, "Display0": "1920x1080@60Hz : Intel(R) UHD Graphics 620", "HardwareStretching": "both=1 window-only=0 full-screen-only=0 none=0 error=0" }, "failures": [ "[GFX1-]: RenderCompositorSWGL failed mapping default framebuffer, no dt" ], "indices": [ 0 ], "featureLog": { "features": [ { "name": "HW_COMPOSITING", "description": "Compositing", "status": "blocked", "log": [ { "type": "default", "status": "available" }, { "type": "runtime", "status": "blocked", "message": "Acceleration blocked by safe-mode" } ] }, { "name": "D3D11_COMPOSITING", "description": "Direct3D11 Compositing", "status": "unavailable", "log": [ { "type": "default", "status": "unavailable", "message": "Hardware compositing is disabled" } ] }, { "name": "DIRECT2D", "description": "Direct2D", "status": "unavailable", "log": [ { "type": "default", "status": "unavailable", "message": "Direct2D requires Direct3D 11 compositing" } ] }, { "name": "D3D11_HW_ANGLE", "description": "Direct3D11 hardware ANGLE", "status": "disabled", "log": [ { "type": "default", "status": "unavailable", "message": "D3D11 compositing is disabled" }, { "type": "env", "status": "disabled", "message": "D3D11 compositing is disabled" } ] }, { "name": "GPU_PROCESS", "description": "GPU Process", "status": "blocked", "log": [ { "type": "default", "status": "available" }, { "type": "runtime", "status": "blocked", "message": "Safe-mode is enabled" } ] }, { "name": "WEBRENDER", "description": "WebRender", "status": "unavailable-in-safe-mode", "log": [ { "type": "default", "status": "available" }, { "type": "runtime", "status": "unavailable-in-safe-mode", "message": "Safe-mode is enabled" } ] }, { "name": "WEBRENDER_QUALIFIED", "description": "WebRender qualified", "status": "available", "log": [ { "type": "default", "status": "available" } ] }, { "name": "WEBRENDER_COMPOSITOR", "description": "WebRender native compositor", "status": "unavailable", "log": [ { "type": "default", "status": "available" }, { "type": "runtime", "status": "unavailable", "message": "No DirectComposition usage" } ] }, { "name": "WEBRENDER_PARTIAL", "description": "WebRender partial present", "status": "available", "log": [ { "type": "default", "status": "available" } ] }, { "name": "WEBRENDER_SHADER_CACHE", "description": "WebRender shader disk cache", "status": "unavailable", "log": [ { "type": "default", "status": "available" }, { "type": "runtime", "status": "unavailable", "message": "WebRender disabled" } ] }, { "name": "WEBRENDER_OPTIMIZED_SHADERS", "description": "WebRender optimized shaders", "status": "unavailable", "log": [ { "type": "default", "status": "available" }, { "type": "runtime", "status": "unavailable", "message": "WebRender disabled" } ] }, { "name": "WEBRENDER_ANGLE", "description": "WebRender ANGLE", "status": "unavailable-no-angle", "log": [ { "type": "default", "status": "available" }, { "type": "runtime", "status": "unavailable-no-angle", "message": "ANGLE is disabled" } ] }, { "name": "WEBRENDER_DCOMP_PRESENT", "description": "WebRender DirectComposition", "status": "unavailable", "log": [ { "type": "default", "status": "available" }, { "type": "runtime", "status": "unavailable", "message": "Requires ANGLE" } ] }, { "name": "WEBRENDER_SOFTWARE", "description": "WebRender software fallback", "status": "available", "log": [ { "type": "default", "status": "available" } ] }, { "name": "WEBGPU", "description": "WebGPU", "status": "blocked", "log": [ { "type": "default", "status": "disabled", "message": "Disabled by default" }, { "type": "runtime", "status": "blocked", "message": "WebGPU can only be enabled in nightly" } ] }, { "name": "WINDOW_OCCLUSION", "description": "WINDOW_OCCLUSION", "status": "available", "log": [ { "type": "default", "status": "available" } ] } ], "fallbacks": [] }, "crashGuards": [] }, "experimentalFeatures": [ [ "experimental-features-abouthome-startup-cache", "browser.startup.homepage.abouthome_cache.enabled", false ], [ "experimental-features-cookie-samesite-lax-by-default2", "network.cookie.sameSite.laxByDefault", false ], [ "experimental-features-cookie-samesite-none-requires-secure2", "network.cookie.sameSite.noneRequiresSecure", false ], [ "experimental-features-cookie-samesite-schemeful", "network.cookie.sameSite.schemeful", false ], [ "experimental-features-css-constructable-stylesheets", "layout.css.constructable-stylesheets.enabled", false ], [ "experimental-features-css-masonry2", "layout.css.grid-template-masonry-value.enabled", false ], [ "experimental-features-devtools-compatibility-panel", "devtools.inspector.compatibility.enabled", true ], [ "experimental-features-devtools-serviceworker-debugger-support", "devtools.debugger.features.windowless-service-workers", false ], [ "experimental-features-firefox-100", "general.useragent.forceVersion100", false ], [ "experimental-features-media-jxl", "image.jxl.enabled", false ], [ "experimental-features-ime-search", "browser.urlbar.keepPanelOpenDuringImeComposition", false ], [ "experimental-features-web-gpu2", "dom.webgpu.enabled", false ], [ "experimental-features-webrtc-global-mute-toggles", "privacy.webrtc.globalMuteToggles", false ] ], "addons": [ { "name": "Add-ons Search Detection", "type": "extension", "version": "2.0.0", "isActive": true, "id": "addons-search-detection@mozilla.com" }, { "name": "Amazon.com", "type": "extension", "version": "1.3", "isActive": true, "id": "amazondotcom@search.mozilla.org" }, { "name": "Bing", "type": "extension", "version": "1.3", "isActive": true, "id": "bing@search.mozilla.org" }, { "name": "DuckDuckGo", "type": "extension", "version": "1.1", "isActive": true, "id": "ddg@search.mozilla.org" }, { "name": "eBay", "type": "extension", "version": "1.3", "isActive": true, "id": "ebay@search.mozilla.org" }, { "name": "Google", "type": "extension", "version": "1.2", "isActive": true, "id": "google@search.mozilla.org" }, { "name": "Wikipedia (en)", "type": "extension", "version": "1.1", "isActive": true, "id": "wikipedia@search.mozilla.org" }, { "name": "Amazon Assistant", "type": "extension", "version": "10.2103.25.10303", "isActive": false, "id": "abb@amazon.com" }, { "name": "Capital One Shopping: Online Coupon Tool", "type": "extension", "version": "0.1.1043", "isActive": false, "id": "{aff8af88-06a9-4eee-b383-3af08c47b8c8}" }, { "name": "Dashlane", "type": "extension", "version": "6.2148.3", "isActive": false, "id": "jetpack-extension@dashlane.com" }, { "name": "DuckDuckGo Privacy Essentials", "type": "extension", "version": "2022.4.26", "isActive": false, "id": "jid1-ZAdIEUB7XOzOJw@jetpack" }, { "name": "Firefox Private Network", "type": "extension", "version": "24", "isActive": false, "id": "secure-proxy@mozilla.com" }, { "name": "Firefox Relay", "type": "extension", "version": "2.3.4", "isActive": false, "id": "private-relay@firefox.com" }, { "name": "Grammarly for Firefox", "type": "extension", "version": "8.897.0", "isActive": false, "id": "87677a2c52b84ad3a151a4a72f5bd3c4@jetpack" }, { "name": "Pulse SMS Extension", "type": "extension", "version": "2.1.4", "isActive": false, "id": "{085bef48-0484-467c-9112-5689bfc33b83}" }, { "name": "Translate Web Pages", "type": "extension", "version": "9.4.2", "isActive": false, "id": "{036a55b4-5e72-4d05-a06c-cba2dfcc134a}" } ], "features": [ { "name": "DoH Roll-Out", "version": "2.0.0", "id": "doh-rollout@mozilla.org" }, { "name": "Firefox Screenshots", "version": "39.0.1", "id": "screenshots@mozilla.org" }, { "name": "Form Autofill", "version": "1.0.1", "id": "formautofill@mozilla.org" }, { "name": "Picture-In-Picture", "version": "1.0.0", "id": "pictureinpicture@mozilla.org" }, { "name": "Web Compatibility Interventions", "version": "31.0.0", "id": "webcompat@mozilla.org" }, { "name": "WebCompat Reporter", "version": "1.4.2", "id": "webcompat-reporter@mozilla.org" } ], "application": { "name": "Firefox", "osVersion": "Windows_NT 10.0 22000", "version": "99.0.1", "buildID": "20220411174855", "distributionID": "", "userAgent": "Mozilla/5.0 (Windows NT 10.0; Win64; x64; rv:99.0) Gecko/20100101 Firefox/99.0", "safeMode": true, "updateChannel": "release", "supportURL": "https://support.mozilla.org/1/firefox/99.0.1/WINNT/en-US/", "osTheme": "", "numTotalWindows": 1, "numFissionWindows": 0, "numRemoteWindows": 1, "launcherProcessState": 0, "fissionAutoStart": false, "fissionDecisionStatus": "disabledBySafeMode", "remoteAutoStart": true, "policiesStatus": 0, "keyLocationServiceGoogleFound": true, "keySafebrowsingGoogleFound": true, "keyMozillaFound": true }, "normandy": { "addonStudies": [], "prefRollouts": [], "prefStudies": [], "nimbusExperiments": [], "nimbusRollouts": [] } }
All Replies (2)
You can provide the link to what the error is showing here. And if you want to use DuckDuckGo they have their own Browser for that purpose.
Dropa द्वारा सम्पादित
You did not say what the problem was. The screenshots show errors in trying to open XML files. Is that the problem?
Have you tried opening those same files using another program? Did they open properly?