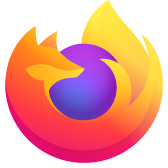 'Firefox is installing components needed to play' any video on sites like Netflix etc
I have googled this to death and tried everything, I still can't get video to play on Firefox on streaming sites
I have googled this to death and tried everything, I still can't get video to play on Firefox on streaming sites
כל התגובות (1)
Make sure you have updated the Widevine plugin to the latest version (4.10.2557.0).
Tools -> Add-ons -> Plugins
You can toggle DRM off/on to see if that makes Firefox (re)load DRM components.
Settings -> General: Play DRM
You can possibly check the XHR requests in the Browser Console if this doesn't work.