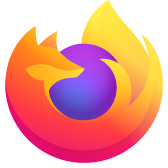 Since upgrade, Firefox 20 and Adobe flash player 11 eat up all my CPU when playing streaming video
Win7 64 bit Firefox20 Adobe flashplayer 11 plugin
when streaming, Task Manager notes:
Flashplayerplugin__11__7__700__169.exe *32 -- uses 50% of CPU and higher
plugin - container.exe*32 -- uses 40% of CPU and higher
Using 100% of CPU results in choppy video. I do not believe this heavy CPU use was not the case before I upgraded from Firefox13 and Adobe flashplayer 11. I tried downgrading but this did not seem to make a difference.
Thanks for any help.
Win7 64 bit Firefox20 Adobe flashplayer 11 plugin when streaming, Task Manager notes: Flashplayerplugin__11__7__700__169.exe *32 -- uses 50% of CPU and higher plugin - container.exe*32 -- uses 40% of CPU and higher Using 100% of CPU results in choppy video. I do not believe this heavy CPU use was not the case before I upgraded from Firefox13 and Adobe flashplayer 11. I tried downgrading but this did not seem to make a difference. Thanks for any help.
Athraithe ag NoahSUMO ar
Réiteach roghnaithe
If you have submitted crash reports then please post the IDs of one or more recent crash reports that have a "bp-" prefix:
bp-xxxxxxxx-xxxx-xxxx-xxxx-xxxxxxxxxxxx
You can find the IDs of the submitted crash reports on the about:crashes page.
You can open the about:crashes page via the location bar, like you open a website, or open the crash reports page via "Help > Troubleshooting Information".
See:
Read this answer in context
👍 0
All Replies (20)
brandshopstyle.com is giving this prompt application/x-gzip and tries to get me to open it with another application
Ok, I went to Pro Design tools & downloaded flash 10.3 for Windows. A diret download, no zip folder. There are other computer, etc. downloads for 10.3
I have problem in that playing flash content on youtube, or other sites causes mp CPU usage to double. (I can tell this is happening just from listenting to my hard drive that starts spinning hard and fast whenver that CPU usage doubles - I don't get what the CPU high usage has to do with the hard drive - but my ears tells me something is going on with both CPU and hard drive.
I see it mostly double on the firefox.exe, going from 20% to 50% and higher when I play videos. I also notice something else today - that if I just click on a youtube page - and now I am not running any videos - firefox.exe CPU doubles to over 50% in this test also! Note - In this case I was not running any videos, youtube was 'paused' and just showing the last video played, and other selections for me to choose from! So how is it that firefox.exe starts using lots of CPU even before playing any video content?
I am using Vista SP2, and the current version of firefox is 23, and of flash is FlashPlayerPlugin_11_8_800_94.
I noticed this plugin is different - with the previous version of flash the plugin that would start up was flashplayerplugin.exe - and that is the executable that would cause higher CPU usage. Now with this FlashPlayerPlugin_1_8_8--_94.exe - does not use as high of CPU - but instead now firefox.exe uses the high CPU.
I have also disabled hardware excelleration in flash and firefox, and set mms.cfg to "ProtectedMode=0" in mms.cfg in /SYSTEM32 directory. I have flash updated to 11.8.800.94
I also have tried going back to flash version "10. something", but that did not help either.
HELP - PLEASE ! Thanks, Matt
So I completely uninstalled Flash Player and the problem did not recur--of course, since it only happens after playing a Flash movie. But then again I couldn't play Flash movies. So I reinstalled Flash player--the latest version, straight from Adobe--and as soon as I played my first movie, the CPU usage shot up and stayed up around 80% even though I was doing nothing! I killed the Flash Player Plugin from Task Manager and the CPU usage did not drop. Task Manager says that it's all going to ordinary things that shouldn't take any time, like an idle Firefox session and even 14% to Task Manager itself. Something lurking in my computer is making everything inefficient. It will be OK after I reboot, until I play my next Flash video.
Bu the way, this problem only happens after playing Flash videos through the Adobe Flash player plugin to Firefox. I played some FLV files using the stand-alone FLV Player from Applian (based on the VLC player), and had no troubles at all.
In another recent thread, there was a problem with one of the popular video downloaders causing high memory usage. Updating it (or uninstalling it, if you don't need it) resolved the issue. Unfortunately, I can't find that thread at the moment to confirm which one it was.
To update extensions in Firefox:
orange Firefox button (or Tools menu) > Add-ons > "gear" button > "Check for Updates"
To disable extensions in Firefox:
orange Firefox button (or Tools menu) > Add-ons > Extensions category
If a link to restart Firefox appears above a disabled extension, you can wait until you complete all your changes on the tab and restart as the last step.
Hi mnalep, with Protected Mode disabled, you should not see a separate Flash process in the Task Manager. Instead, Flash should run inside plugin-container.exe. What is happening with CPU and memory use by plugin-container.exe?
Also, as a footnote for users of 64-bit Windows Vista/7/8, you need to create or edit mms.cfg in this folder:
C:\Windows\SysWOW64\Macromed\Flash

Regarding the Protected mode - I have mms.cfg to "ProtectedMode=0" in mms.cfg in /SYSTEM32 directory - I am running the 32 bit version of Vista - so I think it is in the correct directory?
I still see that FlashPlayerPlugin_1_8_8--_94.exe running in Task Manager.
When I watch youtube video, both firefox.exe will jump to 50% or more of CPU, and that plugin will jump to about 30% of CPU. They seem to swap CPU usage between them, that is when one goes down, the other goes up.
When I stop the video, firefox drops to a range of 5% to 15%, and the plugin falls to 1% to 2%.
I have also seen two flashplayerplugin's running, although one seems to stay at 0% of CPU.
Regarding disabling the flash extension in Firefox - I have done that - just to get my CPU usage to drop and get control of my computer, or more precisely, firefox browser back. I have also done the 'END PROCESS' command on only the plugin sometimes, just to drop the high CPU usage and get control back. So - I know I can END PROCESS, or DISABLE FLASH PLUGIN - but then I cannot view the videos that I want to view.
I am looking for an solution that includes both a 'normal', lower, CPU usage, AND to be able to the USE FLASH to watch the videos.
More data, I just started seeing the Flashplayerplugin after the most recent upgrade I did to flash. Prior to this, and even when I dowgraded flash to an earlier version 10, the plugin I was seeing use high CPU was called plugincontainer.exe (ie; not FLASHplayerplugin...exe)
When you say 'another video downloader' - do you mean 'a video streamer'?
Also, I forgot to ask, I was looking for a replacement for FLash today, as I have been wrestling with fixing this apparent Flash player problem for many months now.
I even ran into a dead end with trying to get flash support people, who just stopped replying!
I came across a webpage that mentioned firefox working an a 'replacement' for flash? At least that is what I was hoping it was, and it was called SHUMWAY. I wonder if that is still being worked on? Is it really a replacement for viewing the flash streaming videos on YOUTUBE? (I have read estimates that around 75% of the videos on YOUTUBE are in Flash format.)
Hi mnalep, I'm never sure if it's just for posting but, just to be clear, there should not be quotation marks around this line in the file:
ProtectedMode=0

I don't think there is a good replacement for the Flash player, but if you find one that works, I'm sure everyone will be interested in hearing about it.
I also have this problem on Firefox 23. CPU reaches 100% on starting Firefox and when opening a number of tabs, or just a few or one or two. Firefox then locks up and it is impossible to scroll, open or close tabs/windows while CPU is at 100%.
Firefox do not seem to acknowledge that there is a problem here. This started around version 19 and has been getting worse with each subsequent version. Is it simply that Firefox is becoming more resource hungry with each iteration?
I have refused to upgrade beyond Firefox version 20.0.1. I run windows 7, 64 bit with 16 gb ram. I have flash 11.8.800.94 and have no issues running high def vids etc.
jscher2000, To answer your question -The mms.cfg I created has ProtectedMode=0 (without any quotes) in the mms.cfg file in my /SYSTEM32 directory.
Just to let others know, on my Windows Vista computer, I could not save the file from Notepad editor into /SYSTEM32. I had to save in another directory. I then copied the file into /SYSTEM32 directory, after Vista asked for my permission, thru it's Admin security process!
After I copied the mms.cfg I saw that Windows Explorer had assigned a TYPE (file TYPE) of "CFG File" to it in the TYPE column, but the ".cfg" file name extension was not listed in Windows Explorer's NAME column.
But I also noticed that all the other file Types had the file extension listed under the NAME column in Windows Explorer. That if the FILE TYPE column called the file an APPLICATION EXTENSION, for example, it had a ".dll" file name extension in the NAME column; FILE TYPES called CONTROL PANEL ITEM had a ".cpl" extesnion;
But other FILE TYPES called APPLICATION, for example, had no ".anything" file extensions listed under the NAME column - but they were ".exe" files as can be verified by doing a right click, then selecting the PROPERTIES option, and looking in the TYPE OF FILE row to see it was indeed listed as "Application (.exe)".
So after this new mms.cfg file I created with ProtectedMode=0 in it seemed to not resolve my high CPU usage, I renamed the file and added the ".cfg" extension in Windows Explorer with the right click, and selecting the RENAME command.
I don't think it mattered, as the PROPERTIES called it a "CFG file" either way, but if anyone knows otherwise, please let me know. It just goes to show easily one can try to follow advice, and due to inconsistencies even in the operating system, not be 100% sure they have followed someone's instructions clearly.
Defraggedoff,
Yes, i have been having this problem since a release of firefox from a few iterations back, but I do not recall which one.
I am not sure if other browsers such as CHROME or MS EXPLORER have the same high CPU usage while watching Flash videos in YOUTUBE. I will try and test in those when I can.
I think both firefox and flash know this problem exists, but neither are concerned enough to put resources to work to fix it. I am not sure why. I have read that a new web standard called HTML5 is supposed to provide another way to support streaming video without Flash - but I don't think that addresses the issue of all the older Flash content. Maybe Adobe(Flash) is more concerned about that for some reason, than this problem. I have read Apple does not use Flash, for many reasons. I read that Firefox was working on what looked like a Flash alternative called SHUMWAY - and if so, why would they do that except for thinking Adobe systems (Flash) is not resolving an important functin that firefox users want, so they are doing their own workaround? This is all supposition on my part, btw.
mnalep: high CPU usage while watching Flash videos in YOUTUBE
To be clear, my complaint is not about high CPU usage WHILE watching videos, but about high CPU usage AFTER watching videos, even after completely quitting out of Firefox and its Flash player plugin.
mnalep: I think both firefox and flash know this problem exists
I think you mean "both Mozilla and Adobe" since Firefox and Flash are program products of those companies, respectively.
Hi mnalep, thank you for the clarification. You should be able to adjust the display of file extensions in Windows Vista by following the steps in this article: Show or hide file name extensions - Microsoft Windows Help.
Hi defraggedoff, do you get high CPU usage starting up to a blank page? With Firefox closed, you can use the Start menu Run box or Search box (depending on your version) and type or paste the following line, then press Enter:
firefox.exe "about:blank"

When you start up to a blank page, Firefox may still perform housekeeping, check for updates, etc., but your home page (or other tabs that open automatically at startup) should not be a factor. After this test, if you want to resume your previous session, use History > Restore Previous Session immediately; don't close the window.
Rich, you do not have high CPU usage while watching videos? If not, can I ask what is your OS, and versions of firefox and flash?
I would add to my problem with the high CPU while watching, that I have now been experiencing high usage by simply returning to a page that I have watched a video in, that at the time I visit the page IS NO LONGER playing that video.
It's as if Flash/firefox is 'seeing' that a video element exists on the page, and is already loading up executables to be ready to play it after I START the video. In a way it resembles your problem in that in your case it's like the executables remain loaded and running. I guess what I am trying to compare is - that in both cases - NO VIDEO IS ACTUALLY PLAYING.
I wonder why, if both Firefox and Adobe recognize this problem exists, why are so many workarounds suggested that don't work?
BTW, that flash player from Applian - I did some reading on a forums page for that software, and a lot of people were complaining that several processes (programs) were loaded onto their computer by that software. They said that there were opt out abilities, but for those that later removed programs that they did not opt out of - they still were finding other programs, where they were not even asked to opt out of (that is, programs loaded secretly). So maybe you do have other software lurking on your pc that causes the cpu to run high? Also, I know under Windows Vista, my task manager does not immediately show ALL RUNNING tasks, I have to check a box that says "show processes from all users" for TASK MANAGER to show ALL TASKS/processes that are currently running, and then then VIsta seeks security approval from ADMIN (who is me) to allow that!
Athraithe ag mnalep ar
Hi mnalep, the problem of high CPU or high memory usage does not affect all Firefox users.
To test how Firefox runs "uncustomized" on your system, could you do a two-minute experiment?
Create a new Firefox profile
It will have your system-installed plugins (e.g., Flash), but no themes, extensions, or other customizations. It also should have completely fresh settings databases and a fresh cache folder.
Exit Firefox and start up in the Profile Manager using Start > search box (or Run):
firefox.exe -P

Any time you want to switch profiles, exit Firefox and return to this dialog.
When creating a new profile, I recommend using the default location suggested, and to avoid data loss, not re-using any existing folder. Before deleting unneeded profiles, I suggest making a backup first in case something were to go wrong.
Once you've started up in the new profile, check for any extensions Firefox may have discovered during its initial scanning and disable them here:
orange Firefox button (or Tools menu) > Add-ons > Extensions category
Now... does Firefox do any better with video sites in the new profile?
mnalep: It seems that my CPU usage grows while I am watching a video. Initially it is reasonable (~30%) but grows over 2-3 minutes until it is unreasonable (~95%) and the video becomes jerky.
But the most serious part is not that, it's that even after I stop the video and close Firefox, the CPU load (as reported by Task Manager) is still unreasonably high: Around 40% when I am doing nothing at all (other than looking at a blank screen) and it shoots up into the 90% range when I do anything at all, e.g. open a text file with Notepad. It is as if there is very little of the CPU left for me, so it is very easy for me to use all of it.
The scary part is that when I go to Task Manager's list of tasks and sort by CPU load, the ones that show up with big percents are ones that should not take much at all (e.g. Notepad). The real culprit doesn't show up at all in the task list! And yes, I have already checked "Show processes from all users" and I am administrator so I have authority to do that.
I know that Applian's FLV player tries to install extra software. When installing it, one must choose the "custom" (not default) installation, and decline all the extra offerings. Also, this problem existed long before I installed Applian's FLV player yesterday, as a way to find out if it were something intrinsic to playing all Flash Video files or to just the Adobe Flash plugin. My results clearly indicate the latter.
jscehr2000 ... thank you, that info allowed me to display all the files with the extension in the NAME column.
I actually had the file named as mms.cfg.cfg!
Unfortunately after correcting the name - my CPU usage is just or high, maybe even worse, as the same video no only plays for 20 seconds, then pauses, then starts again, then pauses, etc - and the CPU is just as high as before, maybe higher. I do not think that protected mode is any help.
jscher200,
I'd be happy to try that test, but first I must ask you - I currently have about 40 tabs 'reserved' in my current firefox 'session' - will those be lost if I open another firefox 'session' as you suggest?
When you say 'profiles', are you talking about new 'sessions'?
When you say "Any time you want to switch profiles, exit Firefox and return to this dialog" - by dialog do you mean this forum?
Are you saying when I re-open by old session, after I exit the newest session I started with the 'firefox.exe -P' command - that I would get my older session and all its tabs to reopen?