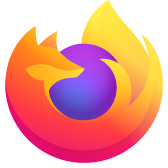 I can't install any of the plugins
Unfortunately, I reinstalled some Mozilla browser extensions because they didn't work, and now I can't install any of the extensions, none!!!!!! And for all of them, I get this warning (Installation aborted because the add-on appears to be corrupt.)
Unfortunately, I reinstalled some Mozilla browser extensions because they didn't work, and now I can't install any of the extensions, none!!!!!! And for all of them, I get this warning (Installation aborted because the add-on appears to be corrupt.)
All Replies (3)
The cause of that issue recently has been security software named ESET. Do you have that installed?
Hi. I have ESET. What setting in ESET do I have to adjust? Thank you.
Hi. I understand you have to disable ESET or add mozilla. org to its trusted sites. Edit: updating the software may work.
Athraithe ag Terry ar