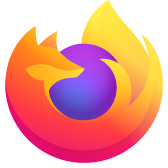 firefox showing playing media next to windows volume meter
just yesterday i noticed that when i had any audio playing in firefox, the title shows up next to the volume meter when adjusting my computer's volume with keyboard keys. spotify used to do this when i used to use it and it was a pain to disable it. how do i disable it in firefox
just yesterday i noticed that when i had any audio playing in firefox, the title shows up next to the volume meter when adjusting my computer's volume with keyboard keys. spotify used to do this when i used to use it and it was a pain to disable it. how do i disable it in firefox
All Replies (12)
Réiteach Roghnaithe
To disable it, enter about:config in the URL bar and set media.hardwaremediakeys.enabled = false.
My problem was similar but not identical. I got the "Firefox is playing media" on the lock screen on 81.0.1 64bit. Started a few weeks ago I think. This appears intermittently. I am never playing media and it only seems to appear when I go away for 10mins and the lock screen appears. I am trying the solution shown here and will be back if it still appears. Hope this helps somebody.
I followed the instructions exactly. It is set to false, but the large volume thing keeps appearing when I adjust the volume. I am curious as to why this was a feature they thought we needed? There is already a volume control indicator built into my computer. I don't need a pop up window :-\
Screen shot for reference.
Hi Earthbound Misfit, after you make the preference change, Windows and Firefox need to break their connection before the panel stops appearing. This may require closing all Firefox tabs that played audio or possibly exiting/restarting Firefox.
@jscher2000 - Thank you!
I changed it to false again and just to make sure it stuck this time (for some reason it didnt save before), I restarted my comp. Pop up gone!
This crap needs to stop... you think it's cool, we think it's intrusive. Just goes to show how powerful the api is and how recklessly we trust developers... Edge is looking better every day. The popup was even there after I browsed away from the page with the video on it... every FF update shouldn't be a chore to opt-out of your latest dumb idea.
Hi tahwos, I assume it is working the way you prefer now. If not, please describe your current issue.
Mine is enabled but I can not see it T-T Help me
Ozzy said
Mine is enabled but I can not see it T-T Help me
Usually the extra panel will appear if you use the volume up or volume down button on your keyboard while media is playing in Firefox. There are some issues with the accuracy of the titles.
this worked! thanks so much :)