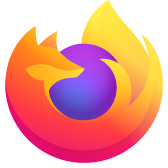 how to recover saved login id and password in browser
bold text how to recover saved login id and password from browser
'''bold text''' how to recover saved login id and password from browser
Toutes les réponses (2)
What happened that your asking this? Most time logins can't be recovered.
Any specific reason for using Firefox 72.0.2 and not the current release ?
You would need a backup of logins.json (encrypted usernames and passwords) and key4.db (encryption key) to recover lost login data.
You can check in Windows Explorer if there is a previous version of the logins.json and key4.db file available.
right-click: Properties -> Previous Versions