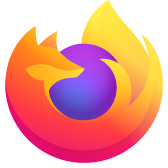 error message when trying to access websites
error message: you don't have permission to access "http://www.lowes.com/" on this server
All Replies (1)
Some possible causes for "You don't have permission..."
If you are using a VPN when accessing these sites.
If you have customized any preferences that affect browser requests. For example, modifying your user agent or referring header or using an extension/add-on that does.
If you have Firefox set to block ALL cookies.
Using a proxy server. Changing those settings:
Menu -> Settings -> General page -> Network Settings (at the bottom of the page) Click the Settings button, change the top setting to "No Proxy" and then click OK.