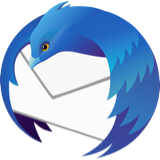 lost address book after upgrading to thunderbird 102.7.1
lost address book after upgrading to thunderbird 102.7.1
lost address book after upgrading to thunderbird 102.7.1
All Replies (4)
You don't need to ask twice. What was the prior version?
I did not check the existing version before I upgraded to 102.7.1
You might check to see whether there is an abook.mab or abook.sqlite somewhere on your PC. If so, you can use tools>import>import from a file.
Both of those files exist in the Profile folder in AppData as well as History.mab and History.sqlite.