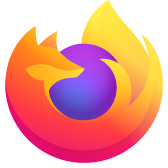 can i set doh over https in both methods, about:config, about preferences, willit work
there are two methods to configure this settings. i have done both ways, about:config and thro, option, network settings. In about config method, i just enabled trr mode to 2 from default 0 and in network settings enabled the menu item in network settings will both settings being configured, should i disable one settings or both will work for the settings
there are two methods to configure this settings. i have done both ways, about:config and thro, option, network settings. In about config method, i just enabled trr mode to 2 from default 0 and in network settings enabled the menu item in network settings will both settings being configured, should i disable one settings or both will work for the settings
所有回复 (9)
Hi, my cheese, i have done both ways. will it work or should i disable one method that is my query how do i know, that i have enabled and firefox is working on doh on https i ask this because, whenever i go to http site, and click, i get redirects to folmetor.com, a nasty and annoying redirects is there any sign of knowing what this setting does on http sites i have checked with malware bytes and avast and have no virus
The about:config and about:preferences settings are the same for DoH. If you disable or change one, it changes the other.
(Try this: Open about:config in a tab and type trr in the search bar at the top. You should see trr.mode in the list. If Doh is enabled it will be in bold letters and should be value = 2. Leave that tab open. Open another tab and go to about:preferences#general scroll down to the bottom to Network Settings in that window you should see a check mark next to DoH. Uncheck DoH. Switch to the about:config tab and you will see that trr.mode has changed to value = 0.)
There are Firefox Add-ons which help prevent redirects: https://addons.mozilla.org/en-US/firefox/search/?platform=windows&q=redirect&type=extension
Hi, I understand. is there any way other than using adblockers . Query: when you first click the link, it redirects to folmetor.com Just close that browsing. Next clcik the same link, and you get to the original link intended. could you say, how it happens at the click is there any mechanism by which i could avoid first click on those links and in way make a kind of double click without making the first click. Is there a redirect mechanism by those hijackers to redirect the first link and if closes, does not do anything on the second click. adds on indirectly helps them or totally block the sites
I don't think anything can be done at a user level to prevent redirects.
If you read in the 'About This Extension' for, let's say, Skip Redirect, they explain how there are embedded url's which the extension is able to detect and block.
I put up with them occasionally myself. I'm more interested in blocking any malicious content, though, and I use Malwarebytes Browser Guard for that.
Hi, my cheese, thanks for reply Should i also follow the same procedure if i want to enable doh over https in my android also is all the procedures same. is the browser guard available for android also i use malware bytes and make it a point to scan eset onlilne scanner three months once please reply And also let me know, that it isintentionally programmed to redirect those pages after we reach those pages. i already have browser guard add on, but it redirects on http site
I'm not familiar with Android. Your questions would be better answered by the folks around the corner who are:
https://support.mozilla.org/en-US/products/mobile

Malwarebytes Browser Guard protects against Ads/Trackers, Malware, Scams and PUP's. It doesn't block redirects. I don't believe that it is currently available for mobile.
I just installed browser guard and glad to inform you that it blocks the one click redirects in http sites thanks for information
That's good news. I'll have to try that myself.
I'm glad I could help.
Browse Safe!