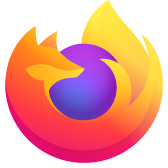 smoothwheel cant install
After updating firefox, the smoothwheel plugin that was installed is not installed. When i go to install smoothwheel, it asks to restart firefox, I click to restart and smoothwheel is still not installed. I can try to install it as many times as i can and it always does not install
After updating firefox, the smoothwheel plugin that was installed is not installed. When i go to install smoothwheel, it asks to restart firefox, I click to restart and smoothwheel is still not installed. I can try to install it as many times as i can and it always does not install
Tüm Yanıtlar (3)
Hi!
Do you receive any error messages or similar? How do you know that it is no being installed after the restart? Have you tried rebooting your computer?
Thanks!
It is possible that there is a problem with the file(s) that store the extensions registry.
Delete the extensions.* files (e.g. extensions.json, extensions.sqlite, extensions.ini) and compatibility.ini in the Firefox profile folder to reset the extensions registry.
New files will be created when required.
See "Corrupt extension files":
If you see disabled or not compatible extensions in "Firefox/Tools > Add-ons > Extensions" then click the Tools button at the left end of the Search Bar to check if there is a compatibility update available.
This can also be a problems with preferences, see:
cor-el tarafından tarihinde düzenlendi
I tried deleting the extensions.*, restarting firefox, and same thing - smoothwheel does not show up in extensions after installing smoothwheel and restarting firefox.
I managed to fix this issue. I had to uninstall and reinstall firefox. smoothwheel installed correctly first time.