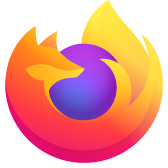 "New" option in "Save As" context menu is frequently wrong
When using the right click context menu on the Save As window (from either File/Save File As, or when downloading a file from a web page), the "New" item in the context menu sometimes works correctly by showing the correct sub menu, but very frequently will open a sub menu with only the word "New". Clicking on the sub menu "New" opens the Create Shortcut Wizard window. Pictures - I get this: http://img.photobucket.com/albums/v250/JeffLeites/MyWebPhotos/ScreenHunter_02Mar162027.jpg Instead of this: http://img.photobucket.com/albums/v250/JeffLeites/MyWebPhotos/ScreenHunter_01Mar162026.jpg This happens on both my desktop and notebook. It ONLY happens in FireFox, all other programs perform correctly. I've searched the web for this problem, and only found two other inquiries about it (no solution), so I am not the only one with this problem. Example - http://superuser.com/questions/432688/firefox-xp-sp3-save-as-context-menu-broken
Vsi odgovori (3)
Try Firefox Safe Mode to see if the problem goes away. Safe Mode is a troubleshooting mode, which disables most add-ons.
(If you're not using it, switch to the Default theme.)
You can open Firefox 4.0+ in Safe Mode by holding the Shift key when you open the Firefox desktop or Start menu shortcut.
Or open the Help menu and click on the Restart with Add-ons Disabled... menu item while Firefox is running.
Once you get the pop-up, just select "'Start in Safe Mode"
If the issue is not present in Firefox Safe Mode, your problem is probably caused by an extension, and you need to figure out which one. Please follow the Troubleshoot extensions, themes and hardware acceleration issues to solve common Firefox problems article for that.
To exit the Firefox Safe Mode, just close Firefox and wait a few seconds before opening Firefox for normal use again.
When you figure out what's causing your issues, please let us know. It might help other users who have the same problem.
Try to delete the mimeTypes.rdf file in the Firefox Profile Folder to reset all file actions.
I've already tried FF in Firefox Save Mode. I also tried creating a new profile. Neither made a difference. I asked a friend to try it on his computer (XP) and he got the same random results as me. I can't find mimType.rdf file to delete, but I doubt it would help since trying a new profile didn't help.
BTW, I made an unlisted video demo of the problem here: http://www.youtube.com/watch?v=znbxtdBO7LE