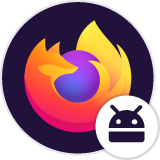 Firefox for Android crashes way too much
It can't handles multiple tabs. whenever I tried to open 8-10 tabs it crashes automatically.
It can't handles multiple tabs. whenever I tried to open '''8-10''' tabs it crashes automatically.
Все ответы (20)
Hi
What version of Firefox and Android is installed on your device?
Also, try clearing cached storage, which will be similar to: open Android Settings, tap "Apps", find "Firefox" and clear the cached storage (not data!).
Firefox version is 90.1.1 and Android version is 8.1.0 I used to clean the cache frequently then also it crashes.
Hi
You seem to be on a similar set up to me.
Do you have many other apps open when this happens?
Can you give me a list of sites that you have open when this happens?
No. Just one or two apps may be running in the background. I don't remember every sites name cause I closed every tab but few sites I do remember such as Reddit Instagram Javatpoint Tutorialpoints Geeksforgeek Stackoverflow ... and so on.
Изменено Stifler
Ok, thank you.
Please can you type about:crashes into the address bar and copy the address of the page that opens when you select the most recent Socorro link.
This will help us to look into this for you.
It says no crash reports have been submitted.
anyone there to solve the issue???
Hi
I am waiting to hear back from our developers.
should I run the SDK file in phone or in the pc
The cmd result are way too much. It can't be paste here. It needs more space
In that case:
Copy all the information in the terminal
Paste the information into a Gist https://gist.github.com/ and save logcat information
Add the Gist URL to the issue for the crash
Hi
Thank you for those reports, really useful.
Have you installed any other apps on your Android device?
Anything to do with online payments or downloads?
There is mention in the reports that you filed of an separate Android app that may be causing this issue.
Yes there is an app for online payment. But I don't think that should be the problem cause it's has been there before Firefox.
Our developers have filed a bug at https://bugzilla.mozilla.org/show_bug.cgi?id=1721834 which you can follow for progress.
You may also wish to try removing the app that you mention or looking for a replacement, not just to improve the performance of Firefox for Android, but (from what I understand) the performance of your device more generally.