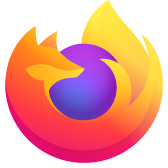 An error occurred during a connection to www.esic.in. Cannot communicate securely with peer: no common encryption algorithm(s). Error code: SSL_ERROR_NO_CYPHER_
When I want to login on ESIC web site a message is showing every time : An error occurred during a connection to www.esic.in. Cannot communicate securely with peer: no common encryption algorithm(s). Error code: SSL_ERROR_NO_CYPHER_OVERLAP
When I want to login on ESIC web site a message is showing every time : An error occurred during a connection to www.esic.in. Cannot communicate securely with peer: no common encryption algorithm(s). Error code: SSL_ERROR_NO_CYPHER_OVERLAP
Todas las respuestas (2)
Oh, boy. An online service that analyzes secure connections sees numerous problems with that site, including:
The SSL certificate expired in February 2016
None of these browsers work with the limited set of ciphers offered by the server:

Firefox 47-49
Chrome 49 and 51
IE 11 or Microsoft Edge
Safari 10
https://www.ssllabs.com/ssltest/analyze.html?d=www.esic.in
They must know about this problem, right?!