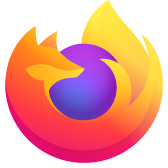 Problem with Facebook
Quite often, Firefox on Facebook does not load pictures, photos. I tried to clean the cache, change the settings, but it only helps to restart the entire browser
Quite often, Firefox on Facebook does not load pictures, photos. I tried to clean the cache, change the settings, but it only helps to restart the entire browser
All Replies (7)
Nothing work.Still problem
https://support.mozilla.org/en-US/kb/update-firefox-latest-version?cache=no Did you update Firefox to the latest version?
Version 95.0, first offered to Release channel users on December 7, 2021

https://support.mozilla.org/en-US/questions/1359657#answer-1463359 and updated to 95.0. . . . I finally found where the plugin "Widevine Content Decryption Module provided by Google Inc." was not updating to the newest version of December 1, 2021. Ver #4.10.2391.0
cor-el; Make sure you have the latest Widevine version. You can toggle DRM off/on to see if that makes Firefox (re)load DRM components.
Settings -> General: Play DRM
You can possibly check the XHR requests in the Browser Console if this doesn't work.
I think I found a solution to the problem. For a few days the problem does not occur. When I installed Firefox with factory settings the problem was when I followed the instructions from the photo disappeared.
ok when will be update i turn on http3
Well, this bug still occurs in version 97 but everything is fine in beta 98 and nightly 99