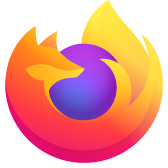 why does firefox keep blocking access to social websites like facebook etc????
any time i try to go on any social website i get this msg : Web Page Blocked Access to the web page you were trying to visit has been blocked in accordance with company policy. Please contact your system administrator if you believe this is in error. User: 10.150.46.8 URL: www.taggedmail.com/new_invites.html?ect=by6lqzxg_fid=663B91D2D7B5A27B_al=sRaB9KH0z_md.1je2Y4.52mvph_tn=bWVzc2FnZXNfbmV3LTEtMy0xLTc=_linkId=new_invites_link_2 Category: social-networking Click here to login this msg happens with any social network i go on so why is this happening????????????
All Replies (6)
It seems as though your network administrator has blocked access to social networks. I would assume you are trying to access these websites from a company computer?
Firefox itself does not block websites. The reason for block is given in your post.
thats not true becuz this didnt start happening til i downloaded firefox becuz when i was using internet explorer i didnt have one problem but then i download firefox and i get blocked msgs
no it is my personal home computer not a company computer
Well no version of Firefox for any OS blocks websites like this.
You could have something like a proxy, a external software or a hardware router to name possible examples of what could be blocking.
You can do a malware check with several malware scanning programs on the Windows computer.
Please scan with all programs because each program detects different malware.
All these programs have free versions.
Make sure that you update each program to get the latest version of their databases before doing a scan.
You can also do a check for a rootkit infection with TDSSKiller.
See also: