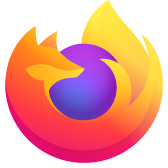 turn off security that blocks applications
I am trying to access a digital sender through its web interface and it is very old; from around 2000 I would guess. I would like to change some settings on it but when I type in the IP address to the sender, I get "application blocked. Click for Details. Your security settings have blocked an untrusted application from running".
I know there is nothing bad on this sender; it is on my network. How can I temporarily shut off all security settings that would allow the active x scripting to run, and then turn it all back on once I am done? In internet explorer, you can go to internet options, and then access a TON OF STUFF, but I can't seam to find a darn thing for firefox.
thanks adam
I am trying to access a digital sender through its web interface and it is very old; from around 2000 I would guess. I would like to change some settings on it but when I type in the IP address to the sender, I get "application blocked. Click for Details. Your security settings have blocked an untrusted application from running". I know there is nothing bad on this sender; it is on my network. How can I temporarily shut off all security settings that would allow the active x scripting to run, and then turn it all back on once I am done? In internet explorer, you can go to internet options, and then access a TON OF STUFF, but I can't seam to find a darn thing for firefox. thanks adam
All Replies (2)