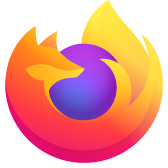 when I select a new page within a site F. goes there and immediately goes back
When I left click (Mac) to move to a new page within a site Firefox will either: - refuse to move unless I double click - move but immediately move back - move, appear to work properly for a few changes and then go back again
I have disabled Adobe flash with no change.
When I left click (Mac) to move to a new page within a site Firefox will either: - refuse to move unless I double click - move but immediately move back - move, appear to work properly for a few changes and then go back again I have disabled Adobe flash with no change.
All Replies (7)
What version of Firefox are you currently using?
If you are using a Firefox version under version 26.0, your Firefox browser is outdated.
it is recommended that you do not use old versions of Firefox because they may have various security and functionality issues.
If possible, please update Firefox to the most recent released version.
Does this solve the issue? Please report back soon.
Start Firefox in Safe Mode to check if one of the extensions (Firefox/Tools > Add-ons > Extensions) or if hardware acceleration is causing the problem (switch to the DEFAULT theme: Firefox/Tools > Add-ons > Appearance).
Do NOT click the Reset button on the Safe Mode start window.
Thanks for the reply. However I am already on V26.0 - the first thing I did to try to solve it was to reinstall.
Thanks for the reply. Not sure if this is a final cure but I have disabled anything and everything that might be considered non-standard - extensions, plug-ins and whatever. It seems to be working for now so I will reinstall them one by one until I find the culprit. Means of course that I don't have the features I want. No perfect world.
Most likely the issue will be caused by only one add-on or a conflict between two add-ons.
When you discover the culprit, you should have most of your features restored.
When you discover the culprit, please be sure to post the add-on's name.
This will help other users experiencing a similar issue and will help us to contact the add-on developer.
Hope to hear from you soon.
Sorry for any inconvenience.
Wesley, thanks. I think you are basically right. I have completely deleted and reloaded F. and even managed to rescue my bookmarks and passwords. I think the culprit was the Notrace add-on. Now I can't run videos because Adobe flash won't download - or rather it will download, five times, but won't recognise the fact.
This one got posted under colinmitch as I appear to have two usernames. No idea why. Will try to stick to this one.
If at all possible, try downloading Adobe from here with another internet browser.
When you are downloading Adobe in Firefox, are you telling Firefox to save the installer or run it?
Please try it to save the installer. Then you can open the installer from the location in which it was downloaded.