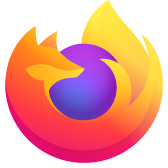 you tube video stutters and freezes
When watching high def videos on you tube, the video and audio will periodically stutter and/or freeze.
When watching high def videos on you tube, the video and audio will periodically stutter and/or freeze.
All Replies (4)
Hello,
Some problems with Flash video playback can be resolved by disabling hardware acceleration in your Flash Player settings. (See this article for more information on using the Flash plugin in Firefox).
To disable hardware acceleration in Flash Player:
Go to this Adobe Flash Player Help page.
Right-click on the Flash Player animation near the bottom of the page.
Click Settings in the context menu. The Adobe Flash Player Settings screen will open.
Click on the icon at the bottom-left of the Adobe Flash Player Settings window to open the Display panel.



Remove the check mark from Enable hardware acceleration.
Click Close to close the Adobe Flash Player Settings Window.
Restart Firefox.
This Flash Player Help - Display Settings page has more information on Flash Player hardware acceleration, if you're interested.
Does this solve the problem? Let us know.
That help a little bit. The audio and video don't freeze up as often but they still seem to get out of sync. This is the video that most shows the problem. The guitarist's hands get out of sync with the audio several times. It is the worst at 1080p, slightly better at 720p.
http://www.youtube.com/watch?feature=player_embedded&v=1HIbgtOJjbg#!
I have had the same problem for the last few versions of Firefox(currently trying 27 beta) and updated to current flash player. Never had any problems before. I tried all the solutions listed above with no improvement. Video works fine with IE or Opera.
  I noticed that the video load bar(with the red/grey playing/loaded area) worked fine under IE or Opera, but the grey area was quickly reached by the red-line under Firefox and froze at that point. Unless someone has some idea why that would be, my answer to this problem is to watch youtube videos under IE or Opera. An inelegant, yet simple solution. My preference would be Firefox, but there doesn't seem to be any point.

I have tried all the above and am on Firefox 27 (not the beta), flashplayer 12.0.0.44, windows 7. this is VERY frustrating!! The only thing that starts the video again is to move the mouse in side the video. If I keep moving the mouse the video plays all the way through. Who wants to do that? I don't want to use IE or Chrome. HELP!!!