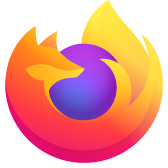 how to set my Firebox email connection? Must I use explorer?
I AM A NEW CUSTOMER OF FIREBOX. I WANT HELP IN SETTING A FIREBOX HOME PAGE FOR LAMPMAN99 /
My previous browser was Internet Explorer: I DO NOT WANT INTERNET EXPLORER, ... I DO WANT FIREBOX BROWSER WITH A FIREBOX EMAIL ADDRESS CONNECTION FOR emmess@yahoo.com. Do I have to add something to identify myself as emmess@yahoo.com ??
I am keeping my old email browser with my old (OTHER NAME ) email address.
I do not know how to set my pc up for this new FIREBOX SYSTEM.
HOW WILL I GET YOUR REPLY IF I CANNOT ACCESS MY FIREBOX EMAIL...
my other  email address is      marv9009@yahoo.com     marv9009@yahoo.om 

My FIREBOX email is: emmess@kyahoo.com ( I HOPE AND I THNK ???)
I AM A NEW CUSTOMER OF FIREBOX. I WANT HELP IN SETTING A FIREBOX HOME PAGE FOR LAMPMAN99 / My previous browser was Internet Explorer: I DO NOT WANT INTERNET EXPLORER, ... I DO WANT FIREBOX BROWSER WITH A FIREBOX EMAIL ADDRESS CONNECTION FOR emmess@yahoo.com. Do I have to add something to identify myself as emmess@yahoo.com ?? I am keeping my old email browser with my old (OTHER NAME ) email address. I do not know how to set my pc up for this new FIREBOX SYSTEM. HOW WILL I GET YOUR REPLY IF I CANNOT ACCESS MY FIREBOX EMAIL... my other email address is marv9009@yahoo.com marv9009@yahoo.om My FIREBOX email is: emmess@kyahoo.com ( I HOPE AND I THNK ???)
All Replies (1)