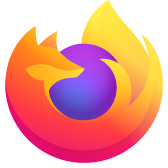 Safari history not importing
I created a new profile, deleted places.sqlite, started in safe mode, & restarted w/everything disabled. I reviewed & tried the suggestions in: https://support.mozilla.org/en-US/questions/953913?esab=a&as=aaq (which I'd asked), & also: https://support.mozilla.org/en-US/questions/961142?esab=a&s=import+safari+history&r=35&as=s. I tried importing Safari data by going to the History menu, clicking 'Show All History,' going to the star symbol on the outer right of the left side, & clicking 'Import Data from Another Browser.' Firefox appears to do this without a problem but once it's done, only bookmarks appear, & no history. Are there other suggestions? Thank you!
All Replies (1)
I have Safari and FX on Windows and I can import history from Safari into Fx - the way you have indicated - without any problems.
Have you Safari opened, while you try to import? Could be the cause for the problem...