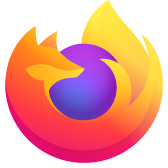 Firefox Keeps Crashing
When I'm playing http://play.binweevils.com/game.php?cluster=uk, it just keeps freezing then it crashes. What do I do?
All Replies (20)
You can check for problems with current Flash plugin versions and try these:
disable a possible RealPlayer Browser Record Plugin extension for Firefox and update the RealPlayer if installed
disable protected mode in the Flash plugin (Flash 11.3+ on Windows Vista and later)
disable hardware acceleration in the Flash plugin
But i dontt knoww howw to do any of that
sorry, i dont want to go into safe mode
For some reason I also had 2 Adobe Flash installations, both the same. I uninstalled one and hope that this fixes the occasional crashes which have been occurring.
I have a similar problem. Firefox keeps crashing. Here are my 5 latest crash reports.
bp-6ed8328c-6090-4f81-9722-2df7f2130620
bp-145235a7-7bd3-421c-9de8-9d1732130620
f26a064b-dfc4-4601-9290-2304b5af9ab8
bp-def1682c-790c-4037-b257-04f5f2130619
bp-83de29be-f0b9-4061-9daa-d454a2130619
Thanks in advance
Okulungisiwe ngu cor-el
Hi laserfranki
You could have a memory problem as the crash reports indicate that almost all system memory is used.
System Memory Use Percentage: 91/81

Try to increase the page file size to at least 4 GB and possibly install another 2 GB memory.
You keep rejecting the help that is offered, regarding trying the Windows SafeMode; and by not following cor-el suggestions regarding Flash or at least providing feedback about what you have tried regarding his Flash suggestions.
I don't know how to do what cor-el said!
In order to be able to find the correct solution to your problem, we require some more non-personal information from you. Please do the following:
Click the Firefox button at the top left, then click the Help menu and select Troubleshooting Information from the submenu. If you don't have a Firefox button, click the Help menu at the top and select Troubleshooting Information from the menu.
Now, a new tab containing your troubleshooting information should open.
At the top of the page, you should see a button that says "Copy text to clipboard". Click it.
Now, go back to your forum post and click inside the reply box. Press Ctrl+V to paste all the information you copied into the forum post.
If you need further information about the Troubleshooting information page, please read the article Use the Troubleshooting Information page to help fix Firefox issues.
Thanks in advance for your help!
Application Basics
       Name
       Firefox

       Version
       21.0

       User Agent
       Mozilla/5.0 (Windows NT 6.1; rv:21.0) Gecko/20100101 Firefox/21.0

       Build Configuration

         about:buildconfig

 Extensions

       Name

       Version

       Enabled

       ID

       FiddlerHook
       2.4.3.7
       false
       fiddlerhook@fiddler2.com

 Important Modified Preferences

     Name

     Value

       accessibility.typeaheadfind.flashBar
       0

       browser.cache.disk.capacity
       358400

       browser.cache.disk.smart_size.first_run
       false

       browser.cache.disk.smart_size.use_old_max
       false

       browser.cache.disk.smart_size_cached_value
       358400

       browser.places.smartBookmarksVersion
       4

       browser.search.suggest.enabled
       false

       browser.search.useDBForOrder
       true

       browser.startup.homepage_override.buildID
       20130511120803

       browser.startup.homepage_override.mstone
       21.0

       dom.mozApps.used
       true

       dom.w3c_touch_events.expose
       false

       extensions.lastAppVersion
       21.0

       font.internaluseonly.changed
       false

       gfx.direct3d.checkDX10
       false

       network.cookie.prefsMigrated
       true

       places.database.lastMaintenance
       1371893741

       places.history.expiration.transient_current_max_pages
       52776

       plugin.disable_full_page_plugin_for_types
       application/pdf

       privacy.cpd.cookies
       false

       privacy.cpd.downloads
       false

       privacy.cpd.formdata
       false

       privacy.cpd.history
       false

       privacy.cpd.sessions
       false

       privacy.sanitize.migrateFx3Prefs
       true

       privacy.sanitize.timeSpan
       0

       security.warn_viewing_mixed
       false

 Graphics

       Adapter Description
       Intel(R) G41 Express Chipset

       Adapter Drivers
       igdumdx32 igd10umd32

       Adapter RAM
       Unknown

       Device ID
       0x2e32

       Direct2D Enabled
       true

       DirectWrite Enabled
       true (6.2.9200.16492)

       Driver Date
       10-15-2010

       Driver Version
       8.15.10.2226

       GPU #2 Active
       false

       GPU Accelerated Windows
       1/1 Direct3D 10

       Vendor ID
       0x8086

       WebGL Renderer
       Google Inc. -- ANGLE (Intel(R) G41 Express Chipset)

       AzureCanvasBackend
       direct2d

       AzureContentBackend
       direct2d

       AzureFallbackCanvasBackend
       cairo

 JavaScript

       Incremental GC
       true

 Accessibility

       Activated
       false

       Prevent Accessibility
       0

 Library Versions

       Expected minimum version

       Version in use

       NSPR
       4.9.6
       4.9.6

       NSS
       3.14.3.0 Basic ECC
       3.14.3.0 Basic ECC

       NSSSMIME
       3.14.3.0 Basic ECC
       3.14.3.0 Basic ECC

       NSSSSL
       3.14.3.0 Basic ECC
       3.14.3.0 Basic ECC

       NSSUTIL
       3.14.3.0
       3.14.3.0

increase both values by 1.4 times of what they were, that didnt give the info i was looking for, but this should work.
Whatever those two boxes say multiply it by 1.4 each. Or just set Max to 4000 and initial to 3750.
Hi, it doesn't seem to be crashing now but it's turned as slow AS ANYTHING. Is this because of changing the settings?
Scooby123
Try disabling graphics hardware acceleration. Since this feature was added to Firefox, it has gradually improved, but there still are a few glitches.
You might need to restart Firefox in order for this to take effect, so save all work first (e.g., mail you are composing, online documents you're editing, etc.).
Then perform these steps:
Click the orange Firefox button at the top left, then select the "Options" button, or, if there is no Firefox button at the top, go to Tools > Options.
In the Firefox options window click the Advanced tab, then select "General".
In the settings list, you should find the Use hardware acceleration when available checkbox. Uncheck this checkbox.
Now, restart Firefox and see if the problems persist.
Additionally, please check for updates for your graphics driver by following the steps mentioned in the following Knowledge base articles:
Did this fix your problems? Please report back to us!
Thank you.