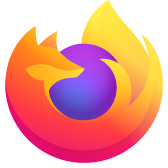 Firefox hangs on opening websites in new tab
When I open the links in the new tab, Firefox hangs.
It shows an JavaScript busy message box after several minutes but unable to click on the messagebox even.
Steps.
1. Open a website 2. Keep on opening new tabs with 4-5 tabs, Firefox will hang

I could not take take the troubleshoot information because the UI is unresponsive.
The bug and dump has been filed in Bugzilla, have a look here - https://bugzilla.mozilla.org/show_bug.cgi?id=764715
I tried deleting the default profile and created a new one. Also tried resetting Firefox and safemode option as well but the problem persists.
When I open the links in the new tab, Firefox hangs. It shows an JavaScript busy message box after several minutes but unable to click on the messagebox even. Steps. 1. Open a website 2. Keep on opening new tabs with 4-5 tabs, Firefox will hang I could not take take the troubleshoot information because the UI is unresponsive. The bug and dump has been filed in Bugzilla, have a look here - https://bugzilla.mozilla.org/show_bug.cgi?id=764715 I tried deleting the default profile and created a new one. Also tried resetting Firefox and safemode option as well but the problem persists.
Okulungisiwe ngu Sarath
All Replies (1)
For me, this problem appeared immediately after I updated Java, and I failed to uncheck the "Install ask.com toolbar" option. I immediately uninstalled it, but I wonder if anyone else having the problem did the same thing.