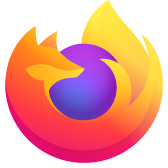 css image transition opacity fades to black
Back in December I created an image transition with css. When hovering over an image it's transparency/opacity would go to zero, while the image behind it would show through. It worked then, now (within the last 2 weeks) it fades to black, pops to zero opacity showing the image underneath and then does another fade from black to the image. In my research to find an answer I have come across this same problem happening on other sites as well. Opera, Chrome and IE (no transition just swaps images) work properly. http://www.thelifebalance.com Hover over top image of flowers
Back in December I created an image transition with css. When hovering over an image it's transparency/opacity would go to zero, while the image behind it would show through. It worked then, now (within the last 2 weeks) it fades to black, pops to zero opacity showing the image underneath and then does another fade from black to the image. In my research to find an answer I have come across this same problem happening on other sites as well. Opera, Chrome and IE (no transition just swaps images) work properly. http://www.thelifebalance.com Hover over top image of flowers
All Replies (5)
Start Firefox in Diagnose Firefox issues using Troubleshoot Mode to check if one of the extensions or if hardware acceleration is causing the problem (switch to the DEFAULT theme: Firefox/Tools > Add-ons > Appearance/Themes).
Don't make any changes on the Safe mode start window.
Try to disable hardware acceleration.
Tools > Options > Advanced > General > Browsing: "Use hardware acceleration when available"
If disabling hardware acceleration works then check if there is an update available for your graphics display driver.
Ok so I went into safe mode and checked the transition and it works like it is supposed to. What does that mean? Now what do I do?
Isisombululo Esikhethiwe
Did you try to disable hardware acceleration to see if that is causing it?
See also:
Thanks! Hardware acceleration turned off fixed it.