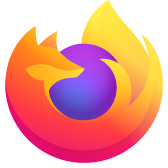 Firefox crashes
crashes at startup even in safe mode
crashes at startup even in safe mode
All Replies (1)
Create a new profile as a test to check if your current profile is causing the problems.
See "Basic Troubleshooting: Make a new profile":
There may be extensions and plugins installed by default in a new profile, so check that in "Tools > Add-ons > Extensions & Plugins" in case there are still problems.
If that new profile works then you can transfer some files from the old profile to that new profile, but be careful not to copy corrupted files.
See:
See:
If you have submitted Breakpad crash reports then post the IDs of one or more Breakpad crash reports (bp-xxxxxxxx-xxxxxxxxx-xxxx-xxxxxxxxxxxx). You can find the IDs of the submitted crash reports on the about:crashes page. You can open the about:crashes page via the location bar, like you open a website.
See: