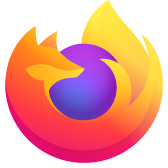 security updates 3.6.16, 3.6.17, 3.6.18 failed for unknown reasons
security updates 3.6.16(5/13/11),3.6.17(6/21/11),3.6.18(7/3/11) failed for unknown reasons. When "details" selected- referred to Firefox Help.
security updates 3.6.16(5/13/11),3.6.17(6/21/11),3.6.18(7/3/11) failed for unknown reasons. When "details" selected- referred to Firefox Help.
All Replies (3)
If you have problems with updating or with the permissions then easiest is to download the full version and trash the currently installed version to do a clean install of the new version.
Download a new copy of the Firefox program and save the DMG file to the desktop
Trash the current Firefox application to do a clean (re-)install
Install the new version that you have downloaded
Your profile data is stored elsewhere in the Firefox Profile Folder, so you won't lose your bookmarks and other personal data.
cor-el...For some reason, my last attempt to update,after posting question & talking with Apple Support-altho no immediate help-seemed to have worked and the Firefox system says that I am now up to date with 3.6.18. Mozilla- Firefox said I also needed to update Adobe Flash, which took another hour or so fumbling around between Firefox system recommendation to download a version which Adobe said was outdated and Adobe's current update, which is configured to Mac OSX Snow Leopard 3.6.8, contrary to Mozilla note in front of outdated recommended patch. Some confusion here.
I had earlier (2 months-approx)uploaded a beta version of

Firefox 4, which was unusable because it ditched all header bars at top of screens. So I reloaded Firefox 3.6 from a disc made from a friend's computer. So what is the story now with Firefox 5?
Please accept my grateful thanks for offering a pathway to solve the problem that I encountered with the failed updates. I will hang on to that email, in case the system changes its mind on the success of the last download.
Are you recommending that I do a fresh reload regardless? The guy at Apple Support has recommended that I reload OSX Snow Leopard from scratch- I have just ordered the discs- since not included when I purchased computer 2nd hand. If I am to consider Firefox 5, how do I get a peek at how it is configured, how it looks, works, etc.?
Again, many thanks for the timely response. My secondary question is not quite as urgent, but if you are able to answer it, it would be helpful.
Bob
Okulungisiwe ngu robertbass
Firefox 5 should work with your Mac OS X 10.6.x version if you have all the updates for your OS installed.
If you have problems then try a new profile in case your previous installation of Firefox 4 has corrupted some files.
Do you have specific problems that would require a reinstall of your OS?
The mentioned problems with updating Firefox are no reason for such a reinstall because they may have had other causes like a wrong or no working update URL that Firefox was trying to access.
---
Create a new profile as a test to check if your current profile is causing the problems.
See Basic Troubleshooting: Make a new profile:
If that new profile works then you can transfer some files from the old profile to that new profile (be careful not to copy corrupted files)
See:
Okulungisiwe ngu cor-el