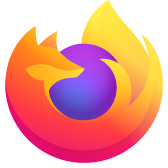 just installed Fox-4, have "javascript" uninstal ap
After I installed Firefox 4 I have an annoying pop-up [Javascript] asking "Uninstal set". When I click "OK" another popup appears. I notice I get 2 - 6 each time I change web site. HELP!
After I installed Firefox 4 I have an annoying pop-up [Javascript] asking "Uninstal set". When I click "OK" another popup appears. I notice I get 2 - 6 each time I change web site. HELP!
All Replies (1)
This issue can be caused by an extension that isn't working properly.
Start Firefox in Diagnose Firefox issues using Troubleshoot Mode to check if one of the extensions is causing the problem (switch to the DEFAULT theme: Firefox (Tools) > Add-ons > Appearance/Themes).
Don't make any changes on the Safe mode start window.
If it does work in Safe-mode then disable all extensions and then try to find which is causing it by enabling one at a time until the problem reappears.
In Firefox 4 you can use one of these to start in Diagnose Firefox issues using Troubleshoot Mode:
Help > Restart with Add-ons Disabled
Hold down the Shift key while double clicking the Firefox desktop shortcut (Windows)
---