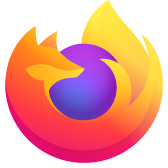 Website Fonts Look Weird (Firefox and Other Browsers)
Hello,
I have noticed over the last couple of days that Firefox (and Google Chrome) have been displaying some of the websites I visit wrong.
The fonts on these websites are being displayed incorrectly, they have started to look fragmented and weird.
Here are some links to the screenshots of these websites:
The sites that are shown in the links are:
Can someone please give me some insight as to what is wrong, it's not stopping me from doing anything but it is starting to get really annoying.
Thanks, Caleb Watson
Hello, I have noticed over the''' last couple of days''' that Firefox (and Google Chrome) have been displaying some of the websites I visit wrong. The '''fonts''' on these websites are being displayed incorrectly, they have started to '''look fragmented''' and weird. Here are some links to the screenshots of these websites: * http://www.cdwriter2.com/resources/images/others/screen_cap_one.png *http://www.cdwriter2.com/resources/images/others/screen_cap_two.png The sites that are shown in the links are: *http://cdwriter2.com *http://store.apple.com/us Can someone please give me some insight as to what is wrong, it's not stopping me from doing anything but it is starting to get really '''annoying'''. Thanks, Caleb Watson
Okulungisiwe ngu cdwriter2
All Replies (1)
Reset the page zoom on pages that cause problems: View > Zoom > Reset (Ctrl+0 (zero); Cmd+0 on Mac)