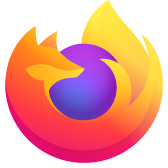 cannot connect to update server
cannot connect to update server for Firefox
This happened
Not sure how often
== I tried to update 7/16 and in
cannot connect to update server for Firefox == This happened == Not sure how often == I tried to update 7/16 and in
All Replies (5)
Same Firefox version (3.6.3) ... the current version is 3.6.8 but it still cannot connect to update server when downloading 3.6.4
I am trying to update from FireFox 3.6.3 to 3.6.6. In my "Help" menu there is an item "Continue with downloading Firefox 3.6.6". When I click on that, I get a window saying that it is trying to connect to the server ... and then ... nothing happens ....
I am afraid that when I install Firefox from scratch, I will lose all my page-bookmarks ...
What can be the reason ?
Regards, Rob, The Netherlands
You can easily backup your bookmarks by doing this: Goto "Bookmarks" --> "Organize Bookmarks..."
In the bookmarks manager: "File" --> "Export"
Save the file somewhere and when you reinstall Firefox:
From the bookmarks manager: "File" --> "Import"
So if you need to reinstall firefox, you shouldn't lose bookmarks :)
If you have problems with updating then best is to download the full version and uninstall the currently installed version.
Download a fresh Firefox copy and save the file to the desktop.
Uninstall your current Firefox version.
Do not remove personal data when you uninstall the current version.
Remove the Firefox program folder before installing that newly downloaded copy of the Firefox installer.
It is important to delete the Firefox program folder to remove all the files and make sure that there are no problems with files that were leftover after uninstalling.
Your bookmarks and other profile data are stored elsewhere in the Firefox Profile Folder and won't be affected by a reinstall, but make sure that you do not select to remove personal data if you uninstall Firefox.
if you are using LINUX close firefox, go to your console and log in as a superuser. The start firefox by finding firefox file and executing it: ./firefox. When find fox is open you can then update by going to Help - About Firefox and Update button. That should do it.
Okulungisiwe ngu se7ensnakes