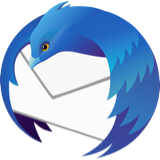 Mozilla Emails unable to send or receive
Thunderbird problem: The system was fully operational on 2nd June but nothing available on my Main PC in my office. Incoming Emails and outgoing Emails are not working on two of my accounts with AOL and one Gmail account. The cursor wheel continuously revolves if I attempt to view incoming messages for each of the accounts.
I have attempted to adjust the security settings but this did not work. I need my office PC to be able to respond and print out urgent info.
My main office Email address has nothing in the in-box whereas my mobile phone version is fully populated and functional.
Please advise best solution without having to reinstall Thunderbird My email addresses are: [edited from public] @aol.com , [edited] @aol.com & [edited] @outlook.com
Thunderbird problem: The system was fully operational on 2nd June but nothing available on my Main PC in my office. Incoming Emails and outgoing Emails are not working on two of my accounts with AOL and one Gmail account. The cursor wheel continuously revolves if I attempt to view incoming messages for each of the accounts. I have attempted to adjust the security settings but this did not work. I need my office PC to be able to respond and print out urgent info. My main office Email address has nothing in the in-box whereas my mobile phone version is fully populated and functional. Please advise best solution without having to reinstall Thunderbird My email addresses are: [edited from public] @aol.com , [edited] @aol.com & [edited] @outlook.com
Okulungisiwe ngu James