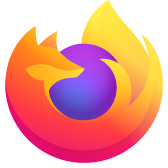 Firefox Update Issue with Pinterest
For years this has been working GREAT! Then suddenly after a recent FireFox update, Pinterest broke again.
Used to Function:
Logged into Pinterest.
The browser stayed logged in.

Current Function:
When I load Pinterest.com into a browser page in firefox, it looks like I'm signed in.
When I attempt to "pin" something to pin (any of the methods available to do so--all 3 have the same result) a pop up from Pinterest appears, says "welcome back" and tells me to log in.
At first this worked but annoyingly it asked me for every pin I wanted to do. It isn't h olding the session, apparently. Now, after a few moments of pinning recipes and other articles from my email newsletters I want to save for later, it says I've had "too many log in attempts" and am apparently blocked from Pinterest because of it for 30 minutes or longer.
I was logging in with Google. So its blocked everywhere (any browser, any device)
For years this has been working GREAT! Then suddenly after a recent FireFox update, Pinterest broke again. Used to Function: * Logged into Pinterest. * The browser stayed logged in. Current Function: * When I load Pinterest.com into a browser page in firefox, it looks like I'm signed in. * When I attempt to "pin" something to pin (any of the methods available to do so--all 3 have the same result) a pop up from Pinterest appears, says "welcome back" and tells me to log in. * At first this worked but annoyingly it asked me for every pin I wanted to do. It isn't h olding the session, apparently. Now, after a few moments of pinning recipes and other articles from my email newsletters I want to save for later, it says I've had "too many log in attempts" and am apparently blocked from Pinterest because of it for 30 minutes or longer. I was logging in with Google. So its blocked everywhere (any browser, any device)