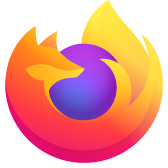 Revert from Mac Firefox Beta 113.0b9 to Release Version 112.0.2
How can I revert from Mac Firefox Beta 113.0b9 to Release version Firefox 112.0.2 and keep my profile and all extensions and settings intact.
How can I revert from Mac Firefox Beta 113.0b9 to Release version Firefox 112.0.2 and keep my profile and all extensions and settings intact.
All Replies (11)
I would keep both so your data is not in just 1 browser in case something goes BOOM. Also more than 1 device.
Okulungisiwe ngu jonzn4SUSE
Downgrading a profile used by developer versions (Beta/DE and Nightly) is not recommended because in those version features might have been enabled that aren't ready for release. The question is tagged with Sync, so if you use Sync then you can use this to sync your data to the Firefox 112.0.2 release profile or you can wait until 113 beta reaches release candidate (RC) stage later this week.
sorry but non of you inputs worked for me
the release version always creates a New profile when I manually transfer my old setting to the release version Firefox will Not launch anymore
I just want to get off Firefox beta but keep all my settings
I was able to do a revert from thunderbird beta to thunderbird release
You can copy certain files with Firefox closed to the current profile folder to transfer/recover/backup your personal data. Note that best is to avoid copying a full profile folder.
---
bookmarks and history: places.sqlite
favicons: favicons.sqlite
bookmark backups: compressed .jsonlz4 JSON backups in the bookmarkbackups folder
cookies.sqlite for the Cookies
formhistory.sqlite for saved autocomplete Form Data
logins.json (encrypted logins) and key4.db (decryption key and primary password) for logins saved in the Password Manager
cert9.db for certificates stored in the Certificate Manager
persdict.dat for words added to the spell checker dictionary
permissions.sqlite for Permissions and possibly content-prefs.sqlite for other website specific data (Site Preferences)
sessionstore.jsonlz4 for open tabs and pinned tabs (see also the sessionstore-backups folder)
when I copy the files mentioned above Firefox 112.0.2 release won't launch anymore either I get the message No profile or Create New profile
You shouldn't copy files like compatibility.ini (you can delete this file). You may also have to remove a lock entry of this profile from profiles.ini and installs.ini.
@ cor-el please provide more details ...
compatibility.ini stores the info about what Firefox version last used the profile. If this profile has been used by a newer version then Firefox will refuse to use this profile. profiles.ini is the registry file that stores the data of all available profiles including data to lock a profile against a specific Firefox installation folder, installs,ini serves as a backup of this lock data in case an older Firefox version has removed it.
newest issue between Firefox 112.0.2 and Firefox 113.0b9 when I choose keep both and launch Firefox 2 which is created automatically I get the message profile missing ...