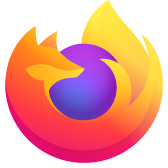 turn off "the new tabs whac-a-mole" firefox add on
3-9-2023

Quire: "turn off "the new tabs whac-a-mole" firefox add on"
Yes, enabled, and downloaded one, or more tabs related add-ons. I believe I did this in the 3 months, some new controls became active, and soon disappeared. I In the 2,3 weeks, I prompted to enable, or install a Tab function that make tabs from other Firefox windows, appear in other/all Firefox windows!!
For me, I generally have 10+ Firefox windows open, each with categorical purpose.
The "two random adjacent TABS more thing" is MADNESS!
I looked around my setting desktop, BUT I DO NOT SEE ANY TABS ADD-ON'S.
After like, a Zillion SYSTEM Window CRASHES, maybe the TABS ADD-ON'S, are just demons lurking in the registry ... ??
What are the names of TABS ADD-ON'S, and/or other ADD-ON'S, and Where can I find the settings for the them??

THANK YOU FOR YOUR TIME!
                      Two Gun Bibi & Michael
                                         (mvallino@hotmail.com)


p.s a message appears regarding "when after parent/child(?) tabs have closed, close this tab/window(?)". Next time the message appears, I will send a screen shot, if necessary ...
OS: a to "windows 10 home". The hard drive from my Lenovo Ideapad (intel motherboard) with the"windows 11 pro upgrade", was transplanted in to my Lenovo Ideapad (AMD motherboard) with the"windows 10 Home). i.e. I had to replace the Windows 10 home hard drive, with the Windows 11pro hard drive!
P.S.S THE " Email me when someone answers the thread", WILL NOT LET SELECT IT,S BOX??!! PLAESE email me mvallino@hotmail.com
3-9-2023 Quire: "turn off "the new tabs whac-a-mole" firefox add on" Yes, enabled, and downloaded one, or more tabs related add-ons. I believe I did this in the 3 months, some new controls became active, and soon disappeared. I In the 2,3 weeks, I prompted to enable, or install a Tab function that make tabs from other Firefox windows, appear in other/all Firefox windows!! For me, I generally have 10+ Firefox windows open, each with categorical purpose. The "two random adjacent TABS more thing" is MADNESS! I looked around my setting desktop, BUT I DO NOT SEE ANY TABS ADD-ON'S. After like, a Zillion SYSTEM Window CRASHES, maybe the TABS ADD-ON'S, are just demons lurking in the registry ... ?? What are the names of TABS ADD-ON'S, and/or other ADD-ON'S, and Where can I find the settings for the them?? THANK YOU FOR YOUR TIME! Two Gun Bibi & Michael (mvallino@hotmail.com) p.s a message appears regarding "when after parent/child(?) tabs have closed, close this tab/window(?)". Next time the message appears, I will send a screen shot, if necessary ... OS: a to "windows 10 home". The hard drive from my Lenovo Ideapad (intel motherboard) with the"windows 11 pro upgrade", was transplanted in to my Lenovo Ideapad (AMD motherboard) with the"windows 10 Home). i.e. I had to replace the Windows 10 home hard drive, with the Windows 11pro hard drive! P.S.S THE " Email me when someone answers the thread", WILL NOT LET SELECT IT,S BOX??!! PLAESE email me mvallino@hotmail.com