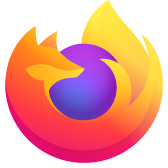 Firefox does not sync
Hi, I create an account to sync Bookmarks, Passwords, Add-ons, History etc from one computer to an other. I successfully created the account, verify mails, checkbox all features to sync in settings, and click on "sync' multiple times. But nothing is synced on my new computer. On the log I saw (about:sync-log):ab
On new computer side
---
1674839909897 FirefoxAccounts ERROR FxA rejecting with error UNVERIFIED_ACCOUNT, details: undefined 1674839909897 FirefoxAccounts ERROR Background refresh of initial profile failed: Error: UNVERIFIED_ACCOUNT(resource://gre/modules/FxAccounts.jsm:1561:18) JS Stack trace: _error@FxAccounts.jsm:1561:18
---
1675070999227 FirefoxAccounts ERROR Background refresh of profile failed: {"name":"FxAccountsProfileClientError","code":null,"errno":998,"error":"NETWORK_ERROR","message":"[Exception... \"NS_ERROR_ABORT\" nsresult: \"0x80004004 (NS_ERROR_ABORT)\" location: \"JS frame :: resource://services-common/rest.js :: onStopRequest :: line 491\" data: no]"}
On previous computer side
---
Sync.ErrorHandler ERROR Sync encountered a login error Sync.Service DEBUG Not syncing:login returned false
Can you help me please ? Mrs RICHTER
Hi, I create an account to sync Bookmarks, Passwords, Add-ons, History etc from one computer to an other. I successfully created the account, verify mails, checkbox all features to sync in settings, and click on "sync' multiple times. But nothing is synced on my new computer. On the log I saw (about:sync-log):ab ## On new computer side ------------- 1674839909897 FirefoxAccounts ERROR FxA rejecting with error UNVERIFIED_ACCOUNT, details: undefined 1674839909897 FirefoxAccounts ERROR Background refresh of initial profile failed: Error: UNVERIFIED_ACCOUNT(resource://gre/modules/FxAccounts.jsm:1561:18) JS Stack trace: _error@FxAccounts.jsm:1561:18 ----------- 1675070999227 FirefoxAccounts ERROR Background refresh of profile failed: {"name":"FxAccountsProfileClientError","code":null,"errno":998,"error":"NETWORK_ERROR","message":"[Exception... \"NS_ERROR_ABORT\" nsresult: \"0x80004004 (NS_ERROR_ABORT)\" location: \"JS frame :: resource://services-common/rest.js :: onStopRequest :: line 491\" data: no]"} ##On previous computer side ---- Sync.ErrorHandler ERROR Sync encountered a login error Sync.Service DEBUG Not syncing:login returned false Can you help me please ? Mrs RICHTER
All Replies (4)
Okulungisiwe ngu jonzn4SUSE
I was having sync issues with 109. All my devices were not showing in the sync tab and it took a few days for them to show.
Okulungisiwe ngu jonzn4SUSE
Isisombululo Esikhethiwe
My problem has been solved but no clue why/how. The only things I did was writing this issue. Maybe it takes a (long) time to sync ?
Okulungisiwe ngu Cannelle
Great. Not sure what happened behind the scene with sync.