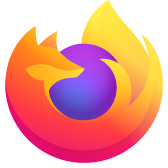 Webcam suddenly not working in main profile
So basically Firefox updated itself yesterday. And since it did I have not been able to use the webcam (which I need to use on a daily basis in Google Meet). I tried using Chrome to see if it worked and it did, I just prefer using Firefox.
But then I started looking for information that might help and I found out about the New Profile feature which I did not know about. I made a New Profile and when I tried using the camera it actually did work there.
What am I doing wrong with the original profile? I have not changed any settings, is it possible it just changed on its own? And how can I restore it to how it was? I already tried re-installing Firefox a couple of times yesterday and nothing worked. I uninstalled it and installed it back again and the problem persisted. I deleted cache and cookies and still the problem persisted.
Please help! Thanks a lot
So basically Firefox updated itself yesterday. And since it did I have not been able to use the webcam (which I need to use on a daily basis in Google Meet). I tried using Chrome to see if it worked and it did, I just prefer using Firefox. But then I started looking for information that might help and I found out about the New Profile feature which I did not know about. I made a New Profile and when I tried using the camera it actually did work there. What am I doing wrong with the original profile? I have not changed any settings, is it possible it just changed on its own? And how can I restore it to how it was? I already tried re-installing Firefox a couple of times yesterday and nothing worked. I uninstalled it and installed it back again and the problem persisted. I deleted cache and cookies and still the problem persisted. Please help! Thanks a lot
Okulungisiwe ngu roxandara