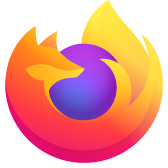 Fonts broken after actualisation of Firefox
Firefox after actualisation, which cannot be turned off instead fonts shows squares at Facebook games as you can see at the picture, Also full screen mode constatnly is broken by showing black window, after refressing it works but in different period of times and again window becomes black
Firefox after actualisation, which cannot be turned off instead fonts shows squares at Facebook games as you can see at the picture, Also full screen mode constatnly is broken by showing black window, after refressing it works but in different period of times and again window becomes black
All Replies (5)
You can try to disable hardware acceleration in Firefox.
Settings -> General -> Performance
remove checkmark: [ ] "Use recommended performance settings"
remove checkmark: [ ] "Use hardware acceleration when available"
Close and restart Firefox after modifying the setting to make changes effective.
You can check if there is an update for your graphics display driver and check for hardware acceleration related issues.
Acceleration turned off made problem more deep, more fonts are invisible, I want to add that before last actualisation everything was OK
I refreshed Firefox 6 times and it was worst and worst
I am really tired whole night fighting with Firefox
I have deleted completely Firefox and restart computer and next installed previous version with actualisations turnned off and now Firefox works properly !!!!!!!!! Before new actualisations please check results and add in a new Firefox version option tu turn off actualisations permanently because they spoiled my web pages