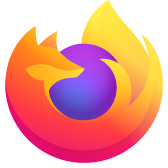 Pc got hacked through mozilla plugin
Someone hacked my pc and got all my emails and passwords And sent me a screenshot from my pc He sent me an message with all my emails and passwords and within this message this link: https://identity.mozilla.com/apps/oldsync
He said that i must pay 900$ to him so he won't publish all my data and screen records. He didn't encrypt any files on my pc thou I changed all my password of all my emails and accounts
I need to reach anyone in mozilla security team
Someone hacked my pc and got all my emails and passwords And sent me a screenshot from my pc He sent me an message with all my emails and passwords and within this message this link: https://identity.mozilla.com/apps/oldsync He said that i must pay 900$ to him so he won't publish all my data and screen records. He didn't encrypt any files on my pc thou I changed all my password of all my emails and accounts I need to reach anyone in mozilla security team
All Replies (3)
But he took screenshot of my computer
You did the right thing by changing your passwords.
If you want to report a malicious add-on that was used to spy on you, you can do that on the Mozilla Add-ons site or when you remove the extension, there will be an option to Report the add-on to Mozilla.
Otherwise, I'm not sure what information Mozilla could provide to you, or you could provide to Mozilla, at this point. ??
For general cleanup purposes, see: Troubleshoot Firefox issues caused by malware.