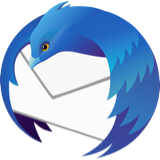 Thunderbird 102.* doesn't properly sync Google calendar
I am currently using TB 102.5.1 but since 102 introduced the ability to use Google Calendar there is a problem with synchronization. I have setup TB to use Google Calendar by choosing Add Calendar, then Google Calendar from the three options then click on my email address and I see a list of available calendars at Google. All good. I choose my default calendar and it loads. I can add/delete events which reflect almost instantly on my Android/Google device. Unfortunately when events are edited or deleted on my Android/Google device no synchronization occurs with TB. I can right-click my google calendar in TB then select "Synchronize Calendars" but nothing happens. My new or deleted event on Google doesn't change on TB. If I instead completely exit TB and restart, synchronization happens.
I believe TB should have a setting for how frequently to sync the calendar or a less desired option of the manual sync steps should actually work.
Here is my TB info from the troubleshooter -
Application Basics Name Thunderbird Version 102.5.0 Build ID 20221115143058 Distribution ID Update Channel release User Agent Mozilla/5.0 (Windows NT 10.0; Win64; x64; rv:102.0) Gecko/20100101 Thunderbird/102.5.0 OS Windows_NT 10.0 19045 Launcher Process Enabled Multiprocess Windows 0/0 Fission Windows 0/0 Enabled by default Remote Processes 3 Enterprise Policies Inactive Google Location Service Key Missing Google Safebrowsing Key Missing Mozilla Location Service Key Missing Safe Mode false Memory Size (RAM) 15.8 GB Disk Space Available 609 GB Mail and News Accounts ID Incoming server Outgoing servers Name Connection security Authentication method Name Connection security Authentication method Default? account2 (none) Local Folders 0 3 account5 (imap) imap.mail.att.net:993 3 3 smtp.mail.att.net:465 3 3 true account6 (imap) imap.mail.att.net:993 3 3 smtp.mail.att.net:465 3 3 true account7 (imap) imap.mail.att.net:993 3 3 smtp.mail.att.net:465 3 3 true Calendar Settings Asher calendar Name Value Name Type ics Disabled false Username URI Refresh Interval 30 Read-only true Suppress Alarms false Cache Enabled true iMIP Identity id1 iMIP Disabled iMIP Account Organizer Id Force Email Scheduling Popup Alarms Supported Alarms on Invitation Supported Max Alarms Per Event Attachment Supported Max Categories Privacy State Supported Priority Supported Event Supported Task Supported Local Time Supported UTC/GMT Supported Auto-Scheduling Supported mmcveigh@att.net Name Value Name Type gdata Disabled Username URI Refresh Interval 30 Read-only false Suppress Alarms false Cache Enabled true iMIP Identity id1 iMIP Disabled iMIP Account Organizer Id Force Email Scheduling Popup Alarms Supported Alarms on Invitation Supported Max Alarms Per Event 5 Attachment Supported false Max Categories Privacy State Supported Priority Supported false Event Supported true Task Supported false Local Time Supported false UTC/GMT Supported Auto-Scheduling Supported Contacts Name Value Name Type gdata Disabled Username URI Refresh Interval 30 Read-only true Suppress Alarms false Cache Enabled true iMIP Identity iMIP Disabled iMIP Account Organizer Id Force Email Scheduling Popup Alarms Supported Alarms on Invitation Supported Max Alarms Per Event 5 Attachment Supported false Max Categories Privacy State Supported Priority Supported false Event Supported true Task Supported false Local Time Supported false UTC/GMT Supported Auto-Scheduling Supported Holidays in United States Name Value Name Type gdata Disabled Username URI Refresh Interval 60 Read-only true Suppress Alarms false Cache Enabled true iMIP Identity id1 iMIP Disabled iMIP Account Organizer Id Force Email Scheduling Popup Alarms Supported Alarms on Invitation Supported Max Alarms Per Event 5 Attachment Supported false Max Categories Privacy State Supported Priority Supported false Event Supported true Task Supported false Local Time Supported false UTC/GMT Supported Auto-Scheduling Supported Crash Reports for the Last 3 Days Report ID Submitted Remote Processes Type Count Web Content 1 / 8 Extension 1 GPU 1 Add-ons Name Type Version Enabled ID Amazon.com extension 1.1 true amazondotcom@search.mozilla.org Bing extension 1.0 true bing@search.mozilla.org DevTools Button extension 1.4 true devToolsButton@dillinger DuckDuckGo extension 1.0 true ddg@search.mozilla.org EditEmailSubject MX extension 6.1 true EditMailSubject@jcp.convenant Google extension 1.0 true google@search.mozilla.org ImportExportTools NG extension 12.0.2 true ImportExportToolsNG@cleidigh.kokkini.net PrintingTools NG extension 2.1.5 true PrintingToolsNG@cleidigh.kokkini.net Provider for Google Calendar extension 102.0.3 true {a62ef8ec-5fdc-40c2-873c-223b8a6925cc} ReplyWithHeader extension 2.5.0 true replywithheader@myjeeva.com Shrunked Image Resizer extension 5.1 true shrunked@darktrojan.net tbkeys-lite extension 2.2.0 true tbkeys-lite@addons.thunderbird.net Wikipedia (en) extension 1.0 true wikipedia@search.mozilla.org Security Software Type Name Antivirus Malwarebytes Antispyware Firewall Windows Firewall Graphics Features Compositing WebRender (Software) Asynchronous Pan/Zoom wheel input enabled; touch input enabled; scrollbar drag enabled; keyboard enabled; smooth pinch-zoom enabled WebGL 1 Driver WSI Info EGL_VENDOR: Google Inc. (NVIDIA) EGL_VERSION: 1.5 (ANGLE 2.1.15727 git hash: 23851a53779d) EGL_EXTENSIONS: EGL_EXT_create_context_robustness EGL_ANGLE_d3d_share_handle_client_buffer EGL_ANGLE_d3d_texture_client_buffer EGL_ANGLE_surface_d3d_texture_2d_share_handle EGL_ANGLE_query_surface_pointer EGL_ANGLE_window_fixed_size EGL_ANGLE_keyed_mutex EGL_ANGLE_surface_orientation EGL_ANGLE_direct_composition EGL_NV_post_sub_buffer EGL_KHR_create_context EGL_KHR_image EGL_KHR_image_base EGL_KHR_gl_texture_2D_image EGL_KHR_gl_texture_cubemap_image EGL_KHR_gl_renderbuffer_image EGL_KHR_get_all_proc_addresses EGL_KHR_stream EGL_KHR_stream_consumer_gltexture EGL_NV_stream_consumer_gltexture_yuv EGL_ANGLE_flexible_surface_compatibility EGL_ANGLE_stream_producer_d3d_texture EGL_ANGLE_create_context_webgl_compatibility EGL_CHROMIUM_create_context_bind_generates_resource EGL_CHROMIUM_sync_control EGL_EXT_pixel_format_float EGL_KHR_surfaceless_context EGL_ANGLE_display_texture_share_group EGL_ANGLE_display_semaphore_share_group EGL_ANGLE_create_context_client_arrays EGL_ANGLE_program_cache_control EGL_ANGLE_robust_resource_initialization EGL_ANGLE_create_context_extensions_enabled EGL_ANDROID_blob_cache EGL_ANDROID_recordable EGL_ANGLE_image_d3d11_texture EGL_ANGLE_create_context_backwards_compatible EGL_KHR_create_context_no_error EGL_KHR_reusable_sync EGL_EXTENSIONS(nullptr): EGL_EXT_client_extensions EGL_EXT_device_query EGL_EXT_platform_base EGL_EXT_platform_device EGL_ANGLE_platform_angle EGL_ANGLE_platform_angle_d3d EGL_ANGLE_platform_angle_d3d11on12 EGL_ANGLE_device_creation EGL_ANGLE_device_creation_d3d11 EGL_ANGLE_experimental_present_path EGL_KHR_client_get_all_proc_addresses EGL_KHR_debug EGL_ANGLE_explicit_context EGL_ANGLE_feature_control IsWebglOutOfProcessEnabled: 1 WebGL 1 Driver Renderer Google Inc. (NVIDIA) -- ANGLE (NVIDIA, NVIDIA Quadro 1000M Direct3D11 vs_5_0 ps_5_0, D3D11-21.21.13.7691) WebGL 1 Driver Version OpenGL ES 2.0.0 (ANGLE 2.1.15727 git hash: 23851a53779d) WebGL 1 Driver Extensions GL_ANGLE_base_vertex_base_instance GL_ANGLE_client_arrays GL_ANGLE_depth_texture GL_ANGLE_explicit_context GL_ANGLE_explicit_context_gles1 GL_ANGLE_framebuffer_blit GL_ANGLE_framebuffer_multisample GL_ANGLE_get_serialized_context_string GL_ANGLE_get_tex_level_parameter GL_ANGLE_instanced_arrays GL_ANGLE_lossy_etc_decode GL_ANGLE_memory_size GL_ANGLE_multi_draw GL_ANGLE_multiview_multisample GL_ANGLE_pack_reverse_row_order GL_ANGLE_program_cache_control GL_ANGLE_provoking_vertex GL_ANGLE_request_extension GL_ANGLE_texture_compression_dxt3 GL_ANGLE_texture_compression_dxt5 GL_ANGLE_texture_usage GL_ANGLE_translated_shader_source GL_CHROMIUM_bind_generates_resource GL_CHROMIUM_bind_uniform_location GL_CHROMIUM_color_buffer_float_rgb GL_CHROMIUM_color_buffer_float_rgba GL_CHROMIUM_copy_compressed_texture GL_CHROMIUM_copy_texture GL_CHROMIUM_lose_context GL_CHROMIUM_sync_query GL_EXT_EGL_image_external_wrap_modes GL_EXT_blend_func_extended GL_EXT_blend_minmax GL_EXT_color_buffer_half_float GL_EXT_debug_label GL_EXT_debug_marker GL_EXT_discard_framebuffer GL_EXT_disjoint_timer_query GL_EXT_draw_buffers GL_EXT_draw_elements_base_vertex GL_EXT_float_blend GL_EXT_frag_depth GL_EXT_instanced_arrays GL_EXT_map_buffer_range GL_EXT_multisampled_render_to_texture GL_EXT_occlusion_query_boolean GL_EXT_read_format_bgra GL_EXT_robustness GL_EXT_sRGB GL_EXT_shader_texture_lod GL_EXT_texture_compression_bptc GL_EXT_texture_compression_dxt1 GL_EXT_texture_compression_rgtc GL_EXT_texture_compression_s3tc_srgb GL_EXT_texture_filter_anisotropic GL_EXT_texture_format_BGRA8888 GL_EXT_texture_rg GL_EXT_texture_storage GL_EXT_unpack_subimage GL_KHR_debug GL_KHR_no_error GL_KHR_parallel_shader_compile GL_KHR_robust_buffer_access_behavior GL_NV_EGL_stream_consumer_external GL_NV_fence GL_NV_pack_subimage GL_NV_pixel_buffer_object GL_OES_EGL_image GL_OES_EGL_image_external GL_OES_compressed_EAC_R11_signed_texture GL_OES_compressed_EAC_R11_unsigned_texture GL_OES_compressed_EAC_RG11_signed_texture GL_OES_compressed_EAC_RG11_unsigned_texture GL_OES_compressed_ETC2_RGB8_texture GL_OES_compressed_ETC2_RGBA8_texture GL_OES_compressed_ETC2_punchthroughA_RGBA8_texture GL_OES_compressed_ETC2_punchthroughA_sRGB8_alpha_texture GL_OES_compressed_ETC2_sRGB8_alpha8_texture GL_OES_compressed_ETC2_sRGB8_texture GL_OES_depth24 GL_OES_depth32 GL_OES_draw_elements_base_vertex GL_OES_element_index_uint GL_OES_fbo_render_mipmap GL_OES_get_program_binary GL_OES_mapbuffer GL_OES_packed_depth_stencil GL_OES_rgb8_rgba8 GL_OES_standard_derivatives GL_OES_surfaceless_context GL_OES_texture_border_clamp GL_OES_texture_float GL_OES_texture_float_linear GL_OES_texture_half_float GL_OES_texture_half_float_linear GL_OES_texture_npot GL_OES_texture_stencil8 GL_OES_vertex_array_object GL_WEBGL_video_texture WebGL 1 Extensions ANGLE_instanced_arrays EXT_blend_minmax EXT_color_buffer_half_float EXT_float_blend EXT_frag_depth EXT_shader_texture_lod EXT_sRGB EXT_texture_compression_bptc EXT_texture_compression_rgtc EXT_texture_filter_anisotropic MOZ_debug OES_element_index_uint OES_fbo_render_mipmap OES_standard_derivatives OES_texture_float OES_texture_float_linear OES_texture_half_float OES_texture_half_float_linear OES_vertex_array_object WEBGL_color_buffer_float WEBGL_compressed_texture_s3tc WEBGL_compressed_texture_s3tc_srgb WEBGL_debug_renderer_info WEBGL_debug_shaders WEBGL_depth_texture WEBGL_draw_buffers WEBGL_lose_context WebGL 2 Driver WSI Info EGL_VENDOR: Google Inc. (NVIDIA) EGL_VERSION: 1.5 (ANGLE 2.1.15727 git hash: 23851a53779d) EGL_EXTENSIONS: EGL_EXT_create_context_robustness EGL_ANGLE_d3d_share_handle_client_buffer EGL_ANGLE_d3d_texture_client_buffer EGL_ANGLE_surface_d3d_texture_2d_share_handle EGL_ANGLE_query_surface_pointer EGL_ANGLE_window_fixed_size EGL_ANGLE_keyed_mutex EGL_ANGLE_surface_orientation EGL_ANGLE_direct_composition EGL_NV_post_sub_buffer EGL_KHR_create_context EGL_KHR_image EGL_KHR_image_base EGL_KHR_gl_texture_2D_image EGL_KHR_gl_texture_cubemap_image EGL_KHR_gl_renderbuffer_image EGL_KHR_get_all_proc_addresses EGL_KHR_stream EGL_KHR_stream_consumer_gltexture EGL_NV_stream_consumer_gltexture_yuv EGL_ANGLE_flexible_surface_compatibility EGL_ANGLE_stream_producer_d3d_texture EGL_ANGLE_create_context_webgl_compatibility EGL_CHROMIUM_create_context_bind_generates_resource EGL_CHROMIUM_sync_control EGL_EXT_pixel_format_float EGL_KHR_surfaceless_context EGL_ANGLE_display_texture_share_group EGL_ANGLE_display_semaphore_share_group EGL_ANGLE_create_context_client_arrays EGL_ANGLE_program_cache_control EGL_ANGLE_robust_resource_initialization EGL_ANGLE_create_context_extensions_enabled EGL_ANDROID_blob_cache EGL_ANDROID_recordable EGL_ANGLE_image_d3d11_texture EGL_ANGLE_create_context_backwards_compatible EGL_KHR_create_context_no_error EGL_KHR_reusable_sync EGL_EXTENSIONS(nullptr): EGL_EXT_client_extensions EGL_EXT_device_query EGL_EXT_platform_base EGL_EXT_platform_device EGL_ANGLE_platform_angle EGL_ANGLE_platform_angle_d3d EGL_ANGLE_platform_angle_d3d11on12 EGL_ANGLE_device_creation EGL_ANGLE_device_creation_d3d11 EGL_ANGLE_experimental_present_path EGL_KHR_client_get_all_proc_addresses EGL_KHR_debug EGL_ANGLE_explicit_context EGL_ANGLE_feature_control IsWebglOutOfProcessEnabled: 1 WebGL 2 Driver Renderer Google Inc. (NVIDIA) -- ANGLE (NVIDIA, NVIDIA Quadro 1000M Direct3D11 vs_5_0 ps_5_0, D3D11-21.21.13.7691) WebGL 2 Driver Version OpenGL ES 3.0.0 (ANGLE 2.1.15727 git hash: 23851a53779d) WebGL 2 Driver Extensions GL_ANGLE_base_vertex_base_instance GL_ANGLE_client_arrays GL_ANGLE_copy_texture_3d GL_ANGLE_depth_texture GL_ANGLE_explicit_context GL_ANGLE_explicit_context_gles1 GL_ANGLE_framebuffer_blit GL_ANGLE_framebuffer_multisample GL_ANGLE_get_serialized_context_string GL_ANGLE_get_tex_level_parameter GL_ANGLE_instanced_arrays GL_ANGLE_lossy_etc_decode GL_ANGLE_memory_size GL_ANGLE_multi_draw GL_ANGLE_multiview_multisample GL_ANGLE_pack_reverse_row_order GL_ANGLE_program_cache_control GL_ANGLE_provoking_vertex GL_ANGLE_request_extension GL_ANGLE_texture_compression_dxt3 GL_ANGLE_texture_compression_dxt5 GL_ANGLE_texture_multisample GL_ANGLE_texture_usage GL_ANGLE_translated_shader_source GL_CHROMIUM_bind_generates_resource GL_CHROMIUM_bind_uniform_location GL_CHROMIUM_copy_compressed_texture GL_CHROMIUM_copy_texture GL_CHROMIUM_lose_context GL_CHROMIUM_sync_query GL_EXT_EGL_image_external_wrap_modes GL_EXT_blend_func_extended GL_EXT_blend_minmax GL_EXT_color_buffer_float GL_EXT_color_buffer_half_float GL_EXT_debug_label GL_EXT_debug_marker GL_EXT_discard_framebuffer GL_EXT_disjoint_timer_query GL_EXT_draw_buffers GL_EXT_draw_buffers_indexed GL_EXT_draw_elements_base_vertex GL_EXT_float_blend GL_EXT_frag_depth GL_EXT_instanced_arrays GL_EXT_map_buffer_range GL_EXT_multisampled_render_to_texture GL_EXT_occlusion_query_boolean GL_EXT_read_format_bgra GL_EXT_robustness GL_EXT_sRGB GL_EXT_shader_texture_lod GL_EXT_texture_compression_bptc GL_EXT_texture_compression_dxt1 GL_EXT_texture_compression_rgtc GL_EXT_texture_compression_s3tc_srgb GL_EXT_texture_filter_anisotropic GL_EXT_texture_format_BGRA8888 GL_EXT_texture_norm16 GL_EXT_texture_rg GL_EXT_texture_storage GL_EXT_unpack_subimage GL_KHR_debug GL_KHR_no_error GL_KHR_parallel_shader_compile GL_KHR_robust_buffer_access_behavior GL_NV_EGL_stream_consumer_external GL_NV_fence GL_NV_pack_subimage GL_NV_pixel_buffer_object GL_OES_EGL_image GL_OES_EGL_image_external GL_OES_EGL_image_external_essl3 GL_OES_compressed_EAC_R11_signed_texture GL_OES_compressed_EAC_R11_unsigned_texture GL_OES_compressed_EAC_RG11_signed_texture GL_OES_compressed_EAC_RG11_unsigned_texture GL_OES_compressed_ETC2_RGB8_texture GL_OES_compressed_ETC2_RGBA8_texture GL_OES_compressed_ETC2_punchthroughA_RGBA8_texture GL_OES_compressed_ETC2_punchthroughA_sRGB8_alpha_texture GL_OES_compressed_ETC2_sRGB8_alpha8_texture GL_OES_compressed_ETC2_sRGB8_texture GL_OES_depth24 GL_OES_depth32 GL_OES_draw_buffers_indexed GL_OES_draw_elements_base_vertex GL_OES_element_index_uint GL_OES_fbo_render_mipmap GL_OES_get_program_binary GL_OES_mapbuffer GL_OES_packed_depth_stencil GL_OES_rgb8_rgba8 GL_OES_standard_derivatives GL_OES_surfaceless_context GL_OES_texture_border_clamp GL_OES_texture_float GL_OES_texture_float_linear GL_OES_texture_half_float GL_OES_texture_half_float_linear GL_OES_texture_npot GL_OES_texture_stencil8 GL_OES_vertex_array_object GL_OVR_multiview GL_OVR_multiview2 GL_WEBGL_video_texture WebGL 2 Extensions EXT_color_buffer_float EXT_float_blend EXT_texture_compression_bptc EXT_texture_compression_rgtc EXT_texture_filter_anisotropic MOZ_debug OES_texture_float_linear OVR_multiview2 WEBGL_compressed_texture_s3tc WEBGL_compressed_texture_s3tc_srgb WEBGL_debug_renderer_info WEBGL_debug_shaders WEBGL_lose_context Target Frame Rate 60 DirectWrite true (10.0.19041.1566) GPU #1 Active Yes Description NVIDIA Quadro 1000M Vendor ID 0x10de Device ID 0x0dfa Driver Version 21.21.13.7691 Driver Date 2-17-2017 Drivers C:\WINDOWS\System32\DriverStore\FileRepository\nvlt.inf_amd64_d8048c8cf9921ace\nvd3dumx,C:\WINDOWS\System32\DriverStore\FileRepository\nvlt.inf_amd64_d8048c8cf9921ace\nvwgf2umx,C:\WINDOWS\System32\DriverStore\FileRepository\nvlt.inf_amd64_d8048c8cf9921ace\nvwgf2umx,C:\WINDOWS\System32\DriverStore\FileRepository\nvlt.inf_amd64_d8048c8cf9921ace\nvwgf2umx C:\WINDOWS\System32\DriverStore\FileRepository\nvlt.inf_amd64_d8048c8cf9921ace\nvd3dum,C:\WINDOWS\System32\DriverStore\FileRepository\nvlt.inf_amd64_d8048c8cf9921ace\nvwgf2um,C:\WINDOWS\System32\DriverStore\FileRepository\nvlt.inf_amd64_d8048c8cf9921ace\nvwgf2um,C:\WINDOWS\System32\DriverStore\FileRepository\nvlt.inf_amd64_d8048c8cf9921ace\nvwgf2um Subsys ID 21d117aa RAM 2048 GPU #2 Active No Description Intel(R) HD Graphics 3000 Vendor ID 0x8086 Device ID 0x0126 Driver Version 9.17.10.4459 Driver Date 5-19-2016 Drivers igdumd64 igd10umd64 igd10umd64 igdumd32 igd10umd32 igd10umd32 Subsys ID 0000000c RAM 0 Diagnostics AzureCanvasBackend skia AzureCanvasBackend (UI Process) skia AzureContentBackend skia AzureContentBackend (UI Process) skia AzureFallbackCanvasBackend (UI Process) skia CMSOutputProfile 1322380 bytes, too large Display0 1920x1200@59Hz scales:1.000000|1.300000 DisplayCount 1 HardwareStretching both=0 window-only=0 full-screen-only=0 none=1 error=0 GPUProcessPid 7900 ClearType Parameters Gamma: 2.2 Pixel Structure: RGB ClearType Level: 100 Enhanced Contrast: 50 Decision Log HW_COMPOSITING available by default disabled by user: Disabled by layers.acceleration.disabled=true D3D11_COMPOSITING unavailable by default: Hardware compositing is disabled DIRECT2D unavailable by default: Direct2D requires Direct3D 11 compositing D3D11_HW_ANGLE unavailable by default: D3D11 compositing is disabled disabled by env: D3D11 compositing is disabled GPU_PROCESS available by default WEBRENDER available by default unavailable-no-hw-compositing by runtime: Hardware compositing is disabled WEBRENDER_QUALIFIED available by default WEBRENDER_COMPOSITOR available by default unavailable by runtime: No DirectComposition usage WEBRENDER_PARTIAL available by default WEBRENDER_SHADER_CACHE available by default unavailable by runtime: WebRender disabled WEBRENDER_OPTIMIZED_SHADERS available by default unavailable by runtime: WebRender disabled WEBRENDER_ANGLE available by default unavailable-no-angle by runtime: ANGLE is disabled WEBRENDER_DCOMP_PRESENT available by default unavailable by runtime: Requires ANGLE WEBRENDER_SOFTWARE available by default WEBGPU disabled by default: Disabled by default blocked by runtime: WebGPU cannot be enabled in release or beta WINDOW_OCCLUSION available by default VP8_HW_DECODE available by default VP9_HW_DECODE available by default Media Audio Backend wasapi Max Channels 2 Preferred Sample Rate 48000 Roundtrip latency (standard deviation) NaNms (NaN) Output Devices Name Group Vendor State Preferred Format Channels Rate Latency Speakers (Conexant 20672 SmartAudio HD) HDAUDIO\FUNC_01&VEN_14F1&DEV_506E&SUBSYS_17AA21CF&REV_1000\4&13501a43&0&0001 Enabled All default: F32LE, support: S16LE F32LE 2 default: 48000, support: 48000 - 48000 144 - 480 Speaker (Digital Video Recorder) ROOT\MEDIA\0000 Enabled All default: F32LE, support: S16LE F32LE 2 default: 48000, support: 48000 - 48000 144 - 480 Input Devices Name Group Vendor State Preferred Format Channels Rate Latency Line in (Digital Video Recorder) ROOT\MEDIA\0000 Enabled All default: F32LE, support: S16LE F32LE 2 default: 44100, support: 44100 - 44100 133 - 441 Environment Variables MOZ_CRASHREPORTER_DATA_DIRECTORY C:\Users\Mark\AppData\Roaming\Thunderbird\Crash Reports MOZ_CRASHREPORTER_EVENTS_DIRECTORY C:\Users\Mark\AppData\Roaming\Thunderbird\Profiles\xu78gplz.default-release\crashes\events MOZ_CRASHREPORTER_PING_DIRECTORY C:\Users\Mark\AppData\Roaming\Thunderbird\Pending Pings MOZ_CRASHREPORTER_RESTART_ARG_0 C:\Program Files\Mozilla Thunderbird\thunderbird.exe MOZ_CRASHREPORTER_STRINGS_OVERRIDE C:\Program Files\Mozilla Thunderbird\crashreporter-override.ini Important Modified Preferences accessibility.typeaheadfind.flashBar 0 apz.autoscroll.enabled false browser.cache.disk.amount_written 2000484 browser.cache.disk.capacity 81920 browser.cache.disk.filesystem_reported 1 browser.cache.disk.smart_size.enabled false browser.search.region US dom.storage.next_gen true dom.storage.next_gen_auto_enabled_by_cause1 true extensions.lastAppVersion 102.5.0 font.internaluseonly.changed true font.minimum-size.th 8 font.minimum-size.x-western 8 font.name.sans-serif.x-western Verdana font.name.serif.x-western Arial font.size.monospace.x-western 10 font.size.variable.x-western 10 gfx.crash-guard.d3d11layers.appVersion 78.8.1 gfx.crash-guard.d3d11layers.deviceID 0x0dfa gfx.crash-guard.d3d11layers.driverVersion 21.21.13.7691 gfx.crash-guard.d3d11layers.feature-d2d true gfx.crash-guard.d3d11layers.feature-d3d11 true gfx.crash-guard.status.d3d11layers 2 gfx.crash-guard.status.wmfvpxvideo 2 gfx.crash-guard.wmfvpxvideo.appVersion 91.2.0 gfx.crash-guard.wmfvpxvideo.deviceID 0x0dfa gfx.crash-guard.wmfvpxvideo.driverVersion 21.21.13.7691 gfx.direct2d.disabled true idle.lastDailyNotification 1669656715 layers.acceleration.disabled true layers.mlgpu.sanity-test-failed false layout.css.dpi 0 media.gmp.storage.version.observed 1 media.hardware-video-decoding.failed false network.cookie.lifetimePolicy 2 network.http.max-persistent-connections-per-server 2 network.predictor.cleaned-up true network.trr.blocklist_cleanup_done true places.database.lastMaintenance 1669569299 places.history.enabled false places.history.expiration.transient_current_max_pages 112348 plugin.flash.arch x86_64-msvc plugin.flash.blockliststate 0 plugin.flash.desc Shockwave Flash 32.0 r0 plugin.flash.lastmod_hi 374 plugin.flash.lastmod_lo 1151456908 plugin.flash.path C:\WINDOWS\system32\Macromed\Flash\NPSWF64_32_0_0_465.dll plugin.flash.version 32.0.0.465 privacy.donottrackheader.enabled true privacy.purge_trackers.date_in_cookie_database 0 security.osreauthenticator.password_last_changed_hi 747728 security.osreauthenticator.password_last_changed_lo 843130464 security.remote_settings.crlite_filters.checked 1632350654 security.remote_settings.intermediates.checked 1632350654 security.sandbox.content.tempDirSuffix {bfe5ec70-b97f-4561-9f17-891bf2377504} security.sandbox.plugin.tempDirSuffix {a163e98f-ed95-4719-9782-451d23c5eea5} security.tls.version.enable-deprecated true security.tls.version.min 1 signon.importedFromSqlite true storage.vacuum.last.index 1 storage.vacuum.last.places.sqlite 1669569299 ui.osk.debug.keyboardDisplayReason IKPOS: Keyboard presence confirmed. Important Locked Preferences fission.autostart.session true Places Database Accessibility Activated false Prevent Accessibility 0 Accessible Handler Used true Accessibility Instantiator Library Versions
Expected minimum version Version in use NSPR 4.34.1 4.34.1 NSS 3.79.1 3.79.1 NSSSMIME 3.79.1 3.79.1 NSSSSL 3.79.1 3.79.1 NSSUTIL 3.79.1 3.79.1 Sandbox Content Process Sandbox Level 0 Effective Content Process Sandbox Level 1 Win32k Lockdown State for Content Process Win32k Lockdown enabled -- default value is true Startup Cache Disk Cache Path C:\Users\Mark\AppData\Local\Thunderbird\Profiles\xu78gplz.default-release\startupCache\startupCache.8.little Ignore Disk Cache false Found Disk Cache on Init true Wrote to Disk Cache false Internationalization & Localization Application Settings Requested Locales ["en-US"] Available Locales ["en-US"] App Locales ["en-US"] Regional Preferences ["en-US"] Default Locale "en-US" Operating System System Locales ["en-US"] Regional Preferences ["en-US"] Remote Debugging (Chromium Protocol) Accepting Connections URL Printing Modified print settings print_printer Mozilla Save to PDF print.more-settings.open true print.printer_Adobe_PDF.print_bgcolor false print.printer_Adobe_PDF.print_bgimages false print.printer_Adobe_PDF.print_duplex 0 print.printer_Adobe_PDF.print_edge_bottom 0 print.printer_Adobe_PDF.print_edge_left 0 print.printer_Adobe_PDF.print_edge_right 0 print.printer_Adobe_PDF.print_edge_top 0 print.printer_Adobe_PDF.print_evenpages true print.printer_Adobe_PDF.print_footercenter print.printer_Adobe_PDF.print_footerleft &PT print.printer_Adobe_PDF.print_footerright &D print.printer_Adobe_PDF.print_headercenter print.printer_Adobe_PDF.print_headerleft print.printer_Adobe_PDF.print_headerright print.printer_Adobe_PDF.print_in_color true print.printer_Adobe_PDF.print_margin_bottom 0.5 print.printer_Adobe_PDF.print_margin_left 0.5 print.printer_Adobe_PDF.print_margin_right 0.5 print.printer_Adobe_PDF.print_margin_top 0.5 print.printer_Adobe_PDF.print_oddpages true print.printer_Adobe_PDF.print_orientation 0 print.printer_Adobe_PDF.print_page_delay 50 print.printer_Adobe_PDF.print_paper_data 1 print.printer_Adobe_PDF.print_paper_height 11 print.printer_Adobe_PDF.print_paper_id 1 print.printer_Adobe_PDF.print_paper_name print.printer_Adobe_PDF.print_paper_size_unit 0 print.printer_Adobe_PDF.print_paper_width 8.5 print.printer_Adobe_PDF.print_resolution 1200 print.printer_Adobe_PDF.print_reversed false print.printer_Adobe_PDF.print_scaling 1 print.printer_Adobe_PDF.print_shrink_to_fit true print.printer_Adobe_PDF.print_to_file false print.printer_Adobe_PDF.print_unwriteable_margin_bottom 0 print.printer_Adobe_PDF.print_unwriteable_margin_left 0 print.printer_Adobe_PDF.print_unwriteable_margin_right 0 print.printer_Adobe_PDF.print_unwriteable_margin_top 0 print.printer_Canon_MX920_series_Printer_(USB).print_bgcolor true print.printer_Canon_MX920_series_Printer_(USB).print_bgimages true print.printer_Canon_MX920_series_Printer_(USB).print_duplex 0 print.printer_Canon_MX920_series_Printer_(USB).print_edge_bottom 0 print.printer_Canon_MX920_series_Printer_(USB).print_edge_left 0 print.printer_Canon_MX920_series_Printer_(USB).print_edge_right 0 print.printer_Canon_MX920_series_Printer_(USB).print_edge_top 0 print.printer_Canon_MX920_series_Printer_(USB).print_footercenter print.printer_Canon_MX920_series_Printer_(USB).print_footerleft print.printer_Canon_MX920_series_Printer_(USB).print_footerright print.printer_Canon_MX920_series_Printer_(USB).print_headercenter print.printer_Canon_MX920_series_Printer_(USB).print_headerleft print.printer_Canon_MX920_series_Printer_(USB).print_headerright print.printer_Canon_MX920_series_Printer_(USB).print_in_color true print.printer_Canon_MX920_series_Printer_(USB).print_margin_bottom 0.5 print.printer_Canon_MX920_series_Printer_(USB).print_margin_left 0.5 print.printer_Canon_MX920_series_Printer_(USB).print_margin_right 0.5 print.printer_Canon_MX920_series_Printer_(USB).print_margin_top 0.5 print.printer_Canon_MX920_series_Printer_(USB).print_orientation 0 print.printer_Canon_MX920_series_Printer_(USB).print_page_delay 50 print.printer_Canon_MX920_series_Printer_(USB).print_paper_height 11 print.printer_Canon_MX920_series_Printer_(USB).print_paper_id 1 print.printer_Canon_MX920_series_Printer_(USB).print_paper_size_unit 0 print.printer_Canon_MX920_series_Printer_(USB).print_paper_width 8.5 print.printer_Canon_MX920_series_Printer_(USB).print_resolution 300 print.printer_Canon_MX920_series_Printer_(USB).print_reversed false print.printer_Canon_MX920_series_Printer_(USB).print_scaling 1 print.printer_Canon_MX920_series_Printer_(USB).print_shrink_to_fit true print.printer_Canon_MX920_series_Printer_(USB).print_to_file false print.printer_Canon_MX920_series_Printer_(USB).print_unwriteable_margin_bottom 20 print.printer_Canon_MX920_series_Printer_(USB).print_unwriteable_margin_left 25 print.printer_Canon_MX920_series_Printer_(USB).print_unwriteable_margin_right 25 print.printer_Canon_MX920_series_Printer_(USB).print_unwriteable_margin_top 12 print.printer_FinePrint.print_bgcolor true print.printer_FinePrint.print_bgimages true print.printer_FinePrint.print_duplex 0 print.printer_FinePrint.print_edge_bottom 0 print.printer_FinePrint.print_edge_left 0 print.printer_FinePrint.print_edge_right 0 print.printer_FinePrint.print_edge_top 0 print.printer_FinePrint.print_evenpages true print.printer_FinePrint.print_footercenter print.printer_FinePrint.print_footerleft print.printer_FinePrint.print_footerright print.printer_FinePrint.print_headercenter print.printer_FinePrint.print_headerleft print.printer_FinePrint.print_headerright print.printer_FinePrint.print_in_color true print.printer_FinePrint.print_margin_bottom 0.5 print.printer_FinePrint.print_margin_left 0.5 print.printer_FinePrint.print_margin_right 0.5 print.printer_FinePrint.print_margin_top 0.5 print.printer_FinePrint.print_oddpages true print.printer_FinePrint.print_orientation 0 print.printer_FinePrint.print_page_delay 50 print.printer_FinePrint.print_paper_data 1 print.printer_FinePrint.print_paper_height 11 print.printer_FinePrint.print_paper_id 1 print.printer_FinePrint.print_paper_name print.printer_FinePrint.print_paper_size_unit 0 print.printer_FinePrint.print_paper_width 8.5 print.printer_FinePrint.print_resolution 1200 print.printer_FinePrint.print_reversed false print.printer_FinePrint.print_scaling 1 print.printer_FinePrint.print_shrink_to_fit true print.printer_FinePrint.print_to_file false print.printer_FinePrint.print_unwriteable_margin_bottom 0 print.printer_FinePrint.print_unwriteable_margin_left 0 print.printer_FinePrint.print_unwriteable_margin_right 0 print.printer_FinePrint.print_unwriteable_margin_top 0 print.printer_Foxit_PhantomPDF_Printer.print_bgcolor false print.printer_Foxit_PhantomPDF_Printer.print_bgimages false print.printer_Foxit_PhantomPDF_Printer.print_duplex 0 print.printer_Foxit_PhantomPDF_Printer.print_edge_bottom 0 print.printer_Foxit_PhantomPDF_Printer.print_edge_left 0 print.printer_Foxit_PhantomPDF_Printer.print_edge_right 0 print.printer_Foxit_PhantomPDF_Printer.print_edge_top 0 print.printer_Foxit_PhantomPDF_Printer.print_evenpages true print.printer_Foxit_PhantomPDF_Printer.print_footercenter print.printer_Foxit_PhantomPDF_Printer.print_footerleft &PT print.printer_Foxit_PhantomPDF_Printer.print_footerright &D print.printer_Foxit_PhantomPDF_Printer.print_headercenter print.printer_Foxit_PhantomPDF_Printer.print_headerleft print.printer_Foxit_PhantomPDF_Printer.print_headerright print.printer_Foxit_PhantomPDF_Printer.print_in_color true print.printer_Foxit_PhantomPDF_Printer.print_margin_bottom 0.5 print.printer_Foxit_PhantomPDF_Printer.print_margin_left 0.5 print.printer_Foxit_PhantomPDF_Printer.print_margin_right 0.5 print.printer_Foxit_PhantomPDF_Printer.print_margin_top 0.5 print.printer_Foxit_PhantomPDF_Printer.print_oddpages true print.printer_Foxit_PhantomPDF_Printer.print_orientation 0 print.printer_Foxit_PhantomPDF_Printer.print_page_delay 50 print.printer_Foxit_PhantomPDF_Printer.print_paper_data 1 print.printer_Foxit_PhantomPDF_Printer.print_paper_height 11.00 print.printer_Foxit_PhantomPDF_Printer.print_paper_name print.printer_Foxit_PhantomPDF_Printer.print_paper_size_unit 0 print.printer_Foxit_PhantomPDF_Printer.print_paper_width 8.50 print.printer_Foxit_PhantomPDF_Printer.print_resolution 600 print.printer_Foxit_PhantomPDF_Printer.print_reversed false print.printer_Foxit_PhantomPDF_Printer.print_scaling 1.00 print.printer_Foxit_PhantomPDF_Printer.print_shrink_to_fit true print.printer_Foxit_PhantomPDF_Printer.print_to_file false print.printer_Foxit_PhantomPDF_Printer.print_unwriteable_margin_bottom 0 print.printer_Foxit_PhantomPDF_Printer.print_unwriteable_margin_left 0 print.printer_Foxit_PhantomPDF_Printer.print_unwriteable_margin_right 0 print.printer_Foxit_PhantomPDF_Printer.print_unwriteable_margin_top 0 print.printer_Microsoft_Print_to_PDF.print_bgcolor false print.printer_Microsoft_Print_to_PDF.print_bgimages false print.printer_Microsoft_Print_to_PDF.print_duplex 0 print.printer_Microsoft_Print_to_PDF.print_edge_bottom 0 print.printer_Microsoft_Print_to_PDF.print_edge_left 0 print.printer_Microsoft_Print_to_PDF.print_edge_right 0 print.printer_Microsoft_Print_to_PDF.print_edge_top 0 print.printer_Microsoft_Print_to_PDF.print_evenpages true print.printer_Microsoft_Print_to_PDF.print_footercenter print.printer_Microsoft_Print_to_PDF.print_footerleft &PT print.printer_Microsoft_Print_to_PDF.print_footerright &D print.printer_Microsoft_Print_to_PDF.print_headercenter print.printer_Microsoft_Print_to_PDF.print_headerleft print.printer_Microsoft_Print_to_PDF.print_headerright print.printer_Microsoft_Print_to_PDF.print_in_color true print.printer_Microsoft_Print_to_PDF.print_margin_bottom 0.5 print.printer_Microsoft_Print_to_PDF.print_margin_left 0.5 print.printer_Microsoft_Print_to_PDF.print_margin_right 0.5 print.printer_Microsoft_Print_to_PDF.print_margin_top 0.5 print.printer_Microsoft_Print_to_PDF.print_oddpages true print.printer_Microsoft_Print_to_PDF.print_orientation 0 print.printer_Microsoft_Print_to_PDF.print_page_delay 50 print.printer_Microsoft_Print_to_PDF.print_paper_data 0 print.printer_Microsoft_Print_to_PDF.print_paper_height 11.00 print.printer_Microsoft_Print_to_PDF.print_paper_name print.printer_Microsoft_Print_to_PDF.print_paper_size_unit 0 print.printer_Microsoft_Print_to_PDF.print_paper_width 8.50 print.printer_Microsoft_Print_to_PDF.print_resolution 0 print.printer_Microsoft_Print_to_PDF.print_reversed false print.printer_Microsoft_Print_to_PDF.print_scaling 1.00 print.printer_Microsoft_Print_to_PDF.print_shrink_to_fit true print.printer_Microsoft_Print_to_PDF.print_to_file true print.printer_Microsoft_Print_to_PDF.print_unwriteable_margin_bottom 0 print.printer_Microsoft_Print_to_PDF.print_unwriteable_margin_left 0 print.printer_Microsoft_Print_to_PDF.print_unwriteable_margin_right 0 print.printer_Microsoft_Print_to_PDF.print_unwriteable_margin_top 0 print.printer_Mozilla_Save_to_PDF.print_bgcolor false print.printer_Mozilla_Save_to_PDF.print_bgimages false print.printer_Mozilla_Save_to_PDF.print_duplex 0 print.printer_Mozilla_Save_to_PDF.print_edge_bottom 0 print.printer_Mozilla_Save_to_PDF.print_edge_left 0 print.printer_Mozilla_Save_to_PDF.print_edge_right 0 print.printer_Mozilla_Save_to_PDF.print_edge_top 0 print.printer_Mozilla_Save_to_PDF.print_footercenter print.printer_Mozilla_Save_to_PDF.print_footerleft &PT print.printer_Mozilla_Save_to_PDF.print_footerright &D print.printer_Mozilla_Save_to_PDF.print_headercenter &T print.printer_Mozilla_Save_to_PDF.print_headerleft print.printer_Mozilla_Save_to_PDF.print_headerright print.printer_Mozilla_Save_to_PDF.print_in_color true print.printer_Mozilla_Save_to_PDF.print_margin_bottom 0.5 print.printer_Mozilla_Save_to_PDF.print_margin_left 0.5 print.printer_Mozilla_Save_to_PDF.print_margin_right 0.5 print.printer_Mozilla_Save_to_PDF.print_margin_top 0.5 print.printer_Mozilla_Save_to_PDF.print_orientation 0 print.printer_Mozilla_Save_to_PDF.print_page_delay 50 print.printer_Mozilla_Save_to_PDF.print_paper_height 11 print.printer_Mozilla_Save_to_PDF.print_paper_id na_letter print.printer_Mozilla_Save_to_PDF.print_paper_size_unit 0 print.printer_Mozilla_Save_to_PDF.print_paper_width 8.5 print.printer_Mozilla_Save_to_PDF.print_resolution 0 print.printer_Mozilla_Save_to_PDF.print_reversed false print.printer_Mozilla_Save_to_PDF.print_scaling 1 print.printer_Mozilla_Save_to_PDF.print_shrink_to_fit true print.printer_Mozilla_Save_to_PDF.print_to_file true print.printer_Mozilla_Save_to_PDF.print_unwriteable_margin_bottom 0 print.printer_Mozilla_Save_to_PDF.print_unwriteable_margin_left 0 print.printer_Mozilla_Save_to_PDF.print_unwriteable_margin_right 0 print.printer_Mozilla_Save_to_PDF.print_unwriteable_margin_top 0 print.show_print_progress false
I am currently using TB 102.5.1 but since 102 introduced the ability to use Google Calendar there is a problem with synchronization. I have setup TB to use Google Calendar by choosing Add Calendar, then Google Calendar from the three options then click on my email address and I see a list of available calendars at Google. All good. I choose my default calendar and it loads. I can add/delete events which reflect almost instantly on my Android/Google device. Unfortunately when events are edited or deleted on my Android/Google device no synchronization occurs with TB. I can right-click my google calendar in TB then select "Synchronize Calendars" but nothing happens. My new or deleted event on Google doesn't change on TB. If I instead completely exit TB and restart, synchronization happens. I believe TB should have a setting for how frequently to sync the calendar or a less desired option of the manual sync steps should actually work. Here is my TB info from the troubleshooter - Application Basics Name Thunderbird Version 102.5.0 Build ID 20221115143058 Distribution ID Update Channel release User Agent Mozilla/5.0 (Windows NT 10.0; Win64; x64; rv:102.0) Gecko/20100101 Thunderbird/102.5.0 OS Windows_NT 10.0 19045 Launcher Process Enabled Multiprocess Windows 0/0 Fission Windows 0/0 Enabled by default Remote Processes 3 Enterprise Policies Inactive Google Location Service Key Missing Google Safebrowsing Key Missing Mozilla Location Service Key Missing Safe Mode false Memory Size (RAM) 15.8 GB Disk Space Available 609 GB Mail and News Accounts ID Incoming server Outgoing servers Name Connection security Authentication method Name Connection security Authentication method Default? account2 (none) Local Folders 0 3 account5 (imap) imap.mail.att.net:993 3 3 smtp.mail.att.net:465 3 3 true account6 (imap) imap.mail.att.net:993 3 3 smtp.mail.att.net:465 3 3 true account7 (imap) imap.mail.att.net:993 3 3 smtp.mail.att.net:465 3 3 true Calendar Settings Asher calendar Name Value Name Type ics Disabled false Username URI Refresh Interval 30 Read-only true Suppress Alarms false Cache Enabled true iMIP Identity id1 iMIP Disabled iMIP Account Organizer Id Force Email Scheduling Popup Alarms Supported Alarms on Invitation Supported Max Alarms Per Event Attachment Supported Max Categories Privacy State Supported Priority Supported Event Supported Task Supported Local Time Supported UTC/GMT Supported Auto-Scheduling Supported mmcveigh@att.net Name Value Name Type gdata Disabled Username URI Refresh Interval 30 Read-only false Suppress Alarms false Cache Enabled true iMIP Identity id1 iMIP Disabled iMIP Account Organizer Id Force Email Scheduling Popup Alarms Supported Alarms on Invitation Supported Max Alarms Per Event 5 Attachment Supported false Max Categories Privacy State Supported Priority Supported false Event Supported true Task Supported false Local Time Supported false UTC/GMT Supported Auto-Scheduling Supported Contacts Name Value Name Type gdata Disabled Username URI Refresh Interval 30 Read-only true Suppress Alarms false Cache Enabled true iMIP Identity iMIP Disabled iMIP Account Organizer Id Force Email Scheduling Popup Alarms Supported Alarms on Invitation Supported Max Alarms Per Event 5 Attachment Supported false Max Categories Privacy State Supported Priority Supported false Event Supported true Task Supported false Local Time Supported false UTC/GMT Supported Auto-Scheduling Supported Holidays in United States Name Value Name Type gdata Disabled Username URI Refresh Interval 60 Read-only true Suppress Alarms false Cache Enabled true iMIP Identity id1 iMIP Disabled iMIP Account Organizer Id Force Email Scheduling Popup Alarms Supported Alarms on Invitation Supported Max Alarms Per Event 5 Attachment Supported false Max Categories Privacy State Supported Priority Supported false Event Supported true Task Supported false Local Time Supported false UTC/GMT Supported Auto-Scheduling Supported Crash Reports for the Last 3 Days Report ID Submitted Remote Processes Type Count Web Content 1 / 8 Extension 1 GPU 1 Add-ons Name Type Version Enabled ID Amazon.com extension 1.1 true amazondotcom@search.mozilla.org Bing extension 1.0 true bing@search.mozilla.org DevTools Button extension 1.4 true devToolsButton@dillinger DuckDuckGo extension 1.0 true ddg@search.mozilla.org EditEmailSubject MX extension 6.1 true EditMailSubject@jcp.convenant Google extension 1.0 true google@search.mozilla.org ImportExportTools NG extension 12.0.2 true ImportExportToolsNG@cleidigh.kokkini.net PrintingTools NG extension 2.1.5 true PrintingToolsNG@cleidigh.kokkini.net Provider for Google Calendar extension 102.0.3 true {a62ef8ec-5fdc-40c2-873c-223b8a6925cc} ReplyWithHeader extension 2.5.0 true replywithheader@myjeeva.com Shrunked Image Resizer extension 5.1 true shrunked@darktrojan.net tbkeys-lite extension 2.2.0 true tbkeys-lite@addons.thunderbird.net Wikipedia (en) extension 1.0 true wikipedia@search.mozilla.org Security Software Type Name Antivirus Malwarebytes Antispyware Firewall Windows Firewall Graphics Features Compositing WebRender (Software) Asynchronous Pan/Zoom wheel input enabled; touch input enabled; scrollbar drag enabled; keyboard enabled; smooth pinch-zoom enabled WebGL 1 Driver WSI Info EGL_VENDOR: Google Inc. (NVIDIA) EGL_VERSION: 1.5 (ANGLE 2.1.15727 git hash: 23851a53779d) EGL_EXTENSIONS: EGL_EXT_create_context_robustness EGL_ANGLE_d3d_share_handle_client_buffer EGL_ANGLE_d3d_texture_client_buffer EGL_ANGLE_surface_d3d_texture_2d_share_handle EGL_ANGLE_query_surface_pointer EGL_ANGLE_window_fixed_size EGL_ANGLE_keyed_mutex EGL_ANGLE_surface_orientation EGL_ANGLE_direct_composition EGL_NV_post_sub_buffer EGL_KHR_create_context EGL_KHR_image EGL_KHR_image_base EGL_KHR_gl_texture_2D_image EGL_KHR_gl_texture_cubemap_image EGL_KHR_gl_renderbuffer_image EGL_KHR_get_all_proc_addresses EGL_KHR_stream EGL_KHR_stream_consumer_gltexture EGL_NV_stream_consumer_gltexture_yuv EGL_ANGLE_flexible_surface_compatibility EGL_ANGLE_stream_producer_d3d_texture EGL_ANGLE_create_context_webgl_compatibility EGL_CHROMIUM_create_context_bind_generates_resource EGL_CHROMIUM_sync_control EGL_EXT_pixel_format_float EGL_KHR_surfaceless_context EGL_ANGLE_display_texture_share_group EGL_ANGLE_display_semaphore_share_group EGL_ANGLE_create_context_client_arrays EGL_ANGLE_program_cache_control EGL_ANGLE_robust_resource_initialization EGL_ANGLE_create_context_extensions_enabled EGL_ANDROID_blob_cache EGL_ANDROID_recordable EGL_ANGLE_image_d3d11_texture EGL_ANGLE_create_context_backwards_compatible EGL_KHR_create_context_no_error EGL_KHR_reusable_sync EGL_EXTENSIONS(nullptr): EGL_EXT_client_extensions EGL_EXT_device_query EGL_EXT_platform_base EGL_EXT_platform_device EGL_ANGLE_platform_angle EGL_ANGLE_platform_angle_d3d EGL_ANGLE_platform_angle_d3d11on12 EGL_ANGLE_device_creation EGL_ANGLE_device_creation_d3d11 EGL_ANGLE_experimental_present_path EGL_KHR_client_get_all_proc_addresses EGL_KHR_debug EGL_ANGLE_explicit_context EGL_ANGLE_feature_control IsWebglOutOfProcessEnabled: 1 WebGL 1 Driver Renderer Google Inc. (NVIDIA) -- ANGLE (NVIDIA, NVIDIA Quadro 1000M Direct3D11 vs_5_0 ps_5_0, D3D11-21.21.13.7691) WebGL 1 Driver Version OpenGL ES 2.0.0 (ANGLE 2.1.15727 git hash: 23851a53779d) WebGL 1 Driver Extensions GL_ANGLE_base_vertex_base_instance GL_ANGLE_client_arrays GL_ANGLE_depth_texture GL_ANGLE_explicit_context GL_ANGLE_explicit_context_gles1 GL_ANGLE_framebuffer_blit GL_ANGLE_framebuffer_multisample GL_ANGLE_get_serialized_context_string GL_ANGLE_get_tex_level_parameter GL_ANGLE_instanced_arrays GL_ANGLE_lossy_etc_decode GL_ANGLE_memory_size GL_ANGLE_multi_draw GL_ANGLE_multiview_multisample GL_ANGLE_pack_reverse_row_order GL_ANGLE_program_cache_control GL_ANGLE_provoking_vertex GL_ANGLE_request_extension GL_ANGLE_texture_compression_dxt3 GL_ANGLE_texture_compression_dxt5 GL_ANGLE_texture_usage GL_ANGLE_translated_shader_source GL_CHROMIUM_bind_generates_resource GL_CHROMIUM_bind_uniform_location GL_CHROMIUM_color_buffer_float_rgb GL_CHROMIUM_color_buffer_float_rgba GL_CHROMIUM_copy_compressed_texture GL_CHROMIUM_copy_texture GL_CHROMIUM_lose_context GL_CHROMIUM_sync_query GL_EXT_EGL_image_external_wrap_modes GL_EXT_blend_func_extended GL_EXT_blend_minmax GL_EXT_color_buffer_half_float GL_EXT_debug_label GL_EXT_debug_marker GL_EXT_discard_framebuffer GL_EXT_disjoint_timer_query GL_EXT_draw_buffers GL_EXT_draw_elements_base_vertex GL_EXT_float_blend GL_EXT_frag_depth GL_EXT_instanced_arrays GL_EXT_map_buffer_range GL_EXT_multisampled_render_to_texture GL_EXT_occlusion_query_boolean GL_EXT_read_format_bgra GL_EXT_robustness GL_EXT_sRGB GL_EXT_shader_texture_lod GL_EXT_texture_compression_bptc GL_EXT_texture_compression_dxt1 GL_EXT_texture_compression_rgtc GL_EXT_texture_compression_s3tc_srgb GL_EXT_texture_filter_anisotropic GL_EXT_texture_format_BGRA8888 GL_EXT_texture_rg GL_EXT_texture_storage GL_EXT_unpack_subimage GL_KHR_debug GL_KHR_no_error GL_KHR_parallel_shader_compile GL_KHR_robust_buffer_access_behavior GL_NV_EGL_stream_consumer_external GL_NV_fence GL_NV_pack_subimage GL_NV_pixel_buffer_object GL_OES_EGL_image GL_OES_EGL_image_external GL_OES_compressed_EAC_R11_signed_texture GL_OES_compressed_EAC_R11_unsigned_texture GL_OES_compressed_EAC_RG11_signed_texture GL_OES_compressed_EAC_RG11_unsigned_texture GL_OES_compressed_ETC2_RGB8_texture GL_OES_compressed_ETC2_RGBA8_texture GL_OES_compressed_ETC2_punchthroughA_RGBA8_texture GL_OES_compressed_ETC2_punchthroughA_sRGB8_alpha_texture GL_OES_compressed_ETC2_sRGB8_alpha8_texture GL_OES_compressed_ETC2_sRGB8_texture GL_OES_depth24 GL_OES_depth32 GL_OES_draw_elements_base_vertex GL_OES_element_index_uint GL_OES_fbo_render_mipmap GL_OES_get_program_binary GL_OES_mapbuffer GL_OES_packed_depth_stencil GL_OES_rgb8_rgba8 GL_OES_standard_derivatives GL_OES_surfaceless_context GL_OES_texture_border_clamp GL_OES_texture_float GL_OES_texture_float_linear GL_OES_texture_half_float GL_OES_texture_half_float_linear GL_OES_texture_npot GL_OES_texture_stencil8 GL_OES_vertex_array_object GL_WEBGL_video_texture WebGL 1 Extensions ANGLE_instanced_arrays EXT_blend_minmax EXT_color_buffer_half_float EXT_float_blend EXT_frag_depth EXT_shader_texture_lod EXT_sRGB EXT_texture_compression_bptc EXT_texture_compression_rgtc EXT_texture_filter_anisotropic MOZ_debug OES_element_index_uint OES_fbo_render_mipmap OES_standard_derivatives OES_texture_float OES_texture_float_linear OES_texture_half_float OES_texture_half_float_linear OES_vertex_array_object WEBGL_color_buffer_float WEBGL_compressed_texture_s3tc WEBGL_compressed_texture_s3tc_srgb WEBGL_debug_renderer_info WEBGL_debug_shaders WEBGL_depth_texture WEBGL_draw_buffers WEBGL_lose_context WebGL 2 Driver WSI Info EGL_VENDOR: Google Inc. (NVIDIA) EGL_VERSION: 1.5 (ANGLE 2.1.15727 git hash: 23851a53779d) EGL_EXTENSIONS: EGL_EXT_create_context_robustness EGL_ANGLE_d3d_share_handle_client_buffer EGL_ANGLE_d3d_texture_client_buffer EGL_ANGLE_surface_d3d_texture_2d_share_handle EGL_ANGLE_query_surface_pointer EGL_ANGLE_window_fixed_size EGL_ANGLE_keyed_mutex EGL_ANGLE_surface_orientation EGL_ANGLE_direct_composition EGL_NV_post_sub_buffer EGL_KHR_create_context EGL_KHR_image EGL_KHR_image_base EGL_KHR_gl_texture_2D_image EGL_KHR_gl_texture_cubemap_image EGL_KHR_gl_renderbuffer_image EGL_KHR_get_all_proc_addresses EGL_KHR_stream EGL_KHR_stream_consumer_gltexture EGL_NV_stream_consumer_gltexture_yuv EGL_ANGLE_flexible_surface_compatibility EGL_ANGLE_stream_producer_d3d_texture EGL_ANGLE_create_context_webgl_compatibility EGL_CHROMIUM_create_context_bind_generates_resource EGL_CHROMIUM_sync_control EGL_EXT_pixel_format_float EGL_KHR_surfaceless_context EGL_ANGLE_display_texture_share_group EGL_ANGLE_display_semaphore_share_group EGL_ANGLE_create_context_client_arrays EGL_ANGLE_program_cache_control EGL_ANGLE_robust_resource_initialization EGL_ANGLE_create_context_extensions_enabled EGL_ANDROID_blob_cache EGL_ANDROID_recordable EGL_ANGLE_image_d3d11_texture EGL_ANGLE_create_context_backwards_compatible EGL_KHR_create_context_no_error EGL_KHR_reusable_sync EGL_EXTENSIONS(nullptr): EGL_EXT_client_extensions EGL_EXT_device_query EGL_EXT_platform_base EGL_EXT_platform_device EGL_ANGLE_platform_angle EGL_ANGLE_platform_angle_d3d EGL_ANGLE_platform_angle_d3d11on12 EGL_ANGLE_device_creation EGL_ANGLE_device_creation_d3d11 EGL_ANGLE_experimental_present_path EGL_KHR_client_get_all_proc_addresses EGL_KHR_debug EGL_ANGLE_explicit_context EGL_ANGLE_feature_control IsWebglOutOfProcessEnabled: 1 WebGL 2 Driver Renderer Google Inc. (NVIDIA) -- ANGLE (NVIDIA, NVIDIA Quadro 1000M Direct3D11 vs_5_0 ps_5_0, D3D11-21.21.13.7691) WebGL 2 Driver Version OpenGL ES 3.0.0 (ANGLE 2.1.15727 git hash: 23851a53779d) WebGL 2 Driver Extensions GL_ANGLE_base_vertex_base_instance GL_ANGLE_client_arrays GL_ANGLE_copy_texture_3d GL_ANGLE_depth_texture GL_ANGLE_explicit_context GL_ANGLE_explicit_context_gles1 GL_ANGLE_framebuffer_blit GL_ANGLE_framebuffer_multisample GL_ANGLE_get_serialized_context_string GL_ANGLE_get_tex_level_parameter GL_ANGLE_instanced_arrays GL_ANGLE_lossy_etc_decode GL_ANGLE_memory_size GL_ANGLE_multi_draw GL_ANGLE_multiview_multisample GL_ANGLE_pack_reverse_row_order GL_ANGLE_program_cache_control GL_ANGLE_provoking_vertex GL_ANGLE_request_extension GL_ANGLE_texture_compression_dxt3 GL_ANGLE_texture_compression_dxt5 GL_ANGLE_texture_multisample GL_ANGLE_texture_usage GL_ANGLE_translated_shader_source GL_CHROMIUM_bind_generates_resource GL_CHROMIUM_bind_uniform_location GL_CHROMIUM_copy_compressed_texture GL_CHROMIUM_copy_texture GL_CHROMIUM_lose_context GL_CHROMIUM_sync_query GL_EXT_EGL_image_external_wrap_modes GL_EXT_blend_func_extended GL_EXT_blend_minmax GL_EXT_color_buffer_float GL_EXT_color_buffer_half_float GL_EXT_debug_label GL_EXT_debug_marker GL_EXT_discard_framebuffer GL_EXT_disjoint_timer_query GL_EXT_draw_buffers GL_EXT_draw_buffers_indexed GL_EXT_draw_elements_base_vertex GL_EXT_float_blend GL_EXT_frag_depth GL_EXT_instanced_arrays GL_EXT_map_buffer_range GL_EXT_multisampled_render_to_texture GL_EXT_occlusion_query_boolean GL_EXT_read_format_bgra GL_EXT_robustness GL_EXT_sRGB GL_EXT_shader_texture_lod GL_EXT_texture_compression_bptc GL_EXT_texture_compression_dxt1 GL_EXT_texture_compression_rgtc GL_EXT_texture_compression_s3tc_srgb GL_EXT_texture_filter_anisotropic GL_EXT_texture_format_BGRA8888 GL_EXT_texture_norm16 GL_EXT_texture_rg GL_EXT_texture_storage GL_EXT_unpack_subimage GL_KHR_debug GL_KHR_no_error GL_KHR_parallel_shader_compile GL_KHR_robust_buffer_access_behavior GL_NV_EGL_stream_consumer_external GL_NV_fence GL_NV_pack_subimage GL_NV_pixel_buffer_object GL_OES_EGL_image GL_OES_EGL_image_external GL_OES_EGL_image_external_essl3 GL_OES_compressed_EAC_R11_signed_texture GL_OES_compressed_EAC_R11_unsigned_texture GL_OES_compressed_EAC_RG11_signed_texture GL_OES_compressed_EAC_RG11_unsigned_texture GL_OES_compressed_ETC2_RGB8_texture GL_OES_compressed_ETC2_RGBA8_texture GL_OES_compressed_ETC2_punchthroughA_RGBA8_texture GL_OES_compressed_ETC2_punchthroughA_sRGB8_alpha_texture GL_OES_compressed_ETC2_sRGB8_alpha8_texture GL_OES_compressed_ETC2_sRGB8_texture GL_OES_depth24 GL_OES_depth32 GL_OES_draw_buffers_indexed GL_OES_draw_elements_base_vertex GL_OES_element_index_uint GL_OES_fbo_render_mipmap GL_OES_get_program_binary GL_OES_mapbuffer GL_OES_packed_depth_stencil GL_OES_rgb8_rgba8 GL_OES_standard_derivatives GL_OES_surfaceless_context GL_OES_texture_border_clamp GL_OES_texture_float GL_OES_texture_float_linear GL_OES_texture_half_float GL_OES_texture_half_float_linear GL_OES_texture_npot GL_OES_texture_stencil8 GL_OES_vertex_array_object GL_OVR_multiview GL_OVR_multiview2 GL_WEBGL_video_texture WebGL 2 Extensions EXT_color_buffer_float EXT_float_blend EXT_texture_compression_bptc EXT_texture_compression_rgtc EXT_texture_filter_anisotropic MOZ_debug OES_texture_float_linear OVR_multiview2 WEBGL_compressed_texture_s3tc WEBGL_compressed_texture_s3tc_srgb WEBGL_debug_renderer_info WEBGL_debug_shaders WEBGL_lose_context Target Frame Rate 60 DirectWrite true (10.0.19041.1566) GPU #1 Active Yes Description NVIDIA Quadro 1000M Vendor ID 0x10de Device ID 0x0dfa Driver Version 21.21.13.7691 Driver Date 2-17-2017 Drivers C:\WINDOWS\System32\DriverStore\FileRepository\nvlt.inf_amd64_d8048c8cf9921ace\nvd3dumx,C:\WINDOWS\System32\DriverStore\FileRepository\nvlt.inf_amd64_d8048c8cf9921ace\nvwgf2umx,C:\WINDOWS\System32\DriverStore\FileRepository\nvlt.inf_amd64_d8048c8cf9921ace\nvwgf2umx,C:\WINDOWS\System32\DriverStore\FileRepository\nvlt.inf_amd64_d8048c8cf9921ace\nvwgf2umx C:\WINDOWS\System32\DriverStore\FileRepository\nvlt.inf_amd64_d8048c8cf9921ace\nvd3dum,C:\WINDOWS\System32\DriverStore\FileRepository\nvlt.inf_amd64_d8048c8cf9921ace\nvwgf2um,C:\WINDOWS\System32\DriverStore\FileRepository\nvlt.inf_amd64_d8048c8cf9921ace\nvwgf2um,C:\WINDOWS\System32\DriverStore\FileRepository\nvlt.inf_amd64_d8048c8cf9921ace\nvwgf2um Subsys ID 21d117aa RAM 2048 GPU #2 Active No Description Intel(R) HD Graphics 3000 Vendor ID 0x8086 Device ID 0x0126 Driver Version 9.17.10.4459 Driver Date 5-19-2016 Drivers igdumd64 igd10umd64 igd10umd64 igdumd32 igd10umd32 igd10umd32 Subsys ID 0000000c RAM 0 Diagnostics AzureCanvasBackend skia AzureCanvasBackend (UI Process) skia AzureContentBackend skia AzureContentBackend (UI Process) skia AzureFallbackCanvasBackend (UI Process) skia CMSOutputProfile 1322380 bytes, too large Display0 1920x1200@59Hz scales:1.000000|1.300000 DisplayCount 1 HardwareStretching both=0 window-only=0 full-screen-only=0 none=1 error=0 GPUProcessPid 7900 ClearType Parameters Gamma: 2.2 Pixel Structure: RGB ClearType Level: 100 Enhanced Contrast: 50 Decision Log HW_COMPOSITING available by default disabled by user: Disabled by layers.acceleration.disabled=true D3D11_COMPOSITING unavailable by default: Hardware compositing is disabled DIRECT2D unavailable by default: Direct2D requires Direct3D 11 compositing D3D11_HW_ANGLE unavailable by default: D3D11 compositing is disabled disabled by env: D3D11 compositing is disabled GPU_PROCESS available by default WEBRENDER available by default unavailable-no-hw-compositing by runtime: Hardware compositing is disabled WEBRENDER_QUALIFIED available by default WEBRENDER_COMPOSITOR available by default unavailable by runtime: No DirectComposition usage WEBRENDER_PARTIAL available by default WEBRENDER_SHADER_CACHE available by default unavailable by runtime: WebRender disabled WEBRENDER_OPTIMIZED_SHADERS available by default unavailable by runtime: WebRender disabled WEBRENDER_ANGLE available by default unavailable-no-angle by runtime: ANGLE is disabled WEBRENDER_DCOMP_PRESENT available by default unavailable by runtime: Requires ANGLE WEBRENDER_SOFTWARE available by default WEBGPU disabled by default: Disabled by default blocked by runtime: WebGPU cannot be enabled in release or beta WINDOW_OCCLUSION available by default VP8_HW_DECODE available by default VP9_HW_DECODE available by default Media Audio Backend wasapi Max Channels 2 Preferred Sample Rate 48000 Roundtrip latency (standard deviation) NaNms (NaN) Output Devices Name Group Vendor State Preferred Format Channels Rate Latency Speakers (Conexant 20672 SmartAudio HD) HDAUDIO\FUNC_01&VEN_14F1&DEV_506E&SUBSYS_17AA21CF&REV_1000\4&13501a43&0&0001 Enabled All default: F32LE, support: S16LE F32LE 2 default: 48000, support: 48000 - 48000 144 - 480 Speaker (Digital Video Recorder) ROOT\MEDIA\0000 Enabled All default: F32LE, support: S16LE F32LE 2 default: 48000, support: 48000 - 48000 144 - 480 Input Devices Name Group Vendor State Preferred Format Channels Rate Latency Line in (Digital Video Recorder) ROOT\MEDIA\0000 Enabled All default: F32LE, support: S16LE F32LE 2 default: 44100, support: 44100 - 44100 133 - 441 Environment Variables MOZ_CRASHREPORTER_DATA_DIRECTORY C:\Users\Mark\AppData\Roaming\Thunderbird\Crash Reports MOZ_CRASHREPORTER_EVENTS_DIRECTORY C:\Users\Mark\AppData\Roaming\Thunderbird\Profiles\xu78gplz.default-release\crashes\events MOZ_CRASHREPORTER_PING_DIRECTORY C:\Users\Mark\AppData\Roaming\Thunderbird\Pending Pings MOZ_CRASHREPORTER_RESTART_ARG_0 C:\Program Files\Mozilla Thunderbird\thunderbird.exe MOZ_CRASHREPORTER_STRINGS_OVERRIDE C:\Program Files\Mozilla Thunderbird\crashreporter-override.ini Important Modified Preferences accessibility.typeaheadfind.flashBar 0 apz.autoscroll.enabled false browser.cache.disk.amount_written 2000484 browser.cache.disk.capacity 81920 browser.cache.disk.filesystem_reported 1 browser.cache.disk.smart_size.enabled false browser.search.region US dom.storage.next_gen true dom.storage.next_gen_auto_enabled_by_cause1 true extensions.lastAppVersion 102.5.0 font.internaluseonly.changed true font.minimum-size.th 8 font.minimum-size.x-western 8 font.name.sans-serif.x-western Verdana font.name.serif.x-western Arial font.size.monospace.x-western 10 font.size.variable.x-western 10 gfx.crash-guard.d3d11layers.appVersion 78.8.1 gfx.crash-guard.d3d11layers.deviceID 0x0dfa gfx.crash-guard.d3d11layers.driverVersion 21.21.13.7691 gfx.crash-guard.d3d11layers.feature-d2d true gfx.crash-guard.d3d11layers.feature-d3d11 true gfx.crash-guard.status.d3d11layers 2 gfx.crash-guard.status.wmfvpxvideo 2 gfx.crash-guard.wmfvpxvideo.appVersion 91.2.0 gfx.crash-guard.wmfvpxvideo.deviceID 0x0dfa gfx.crash-guard.wmfvpxvideo.driverVersion 21.21.13.7691 gfx.direct2d.disabled true idle.lastDailyNotification 1669656715 layers.acceleration.disabled true layers.mlgpu.sanity-test-failed false layout.css.dpi 0 media.gmp.storage.version.observed 1 media.hardware-video-decoding.failed false network.cookie.lifetimePolicy 2 network.http.max-persistent-connections-per-server 2 network.predictor.cleaned-up true network.trr.blocklist_cleanup_done true places.database.lastMaintenance 1669569299 places.history.enabled false places.history.expiration.transient_current_max_pages 112348 plugin.flash.arch x86_64-msvc plugin.flash.blockliststate 0 plugin.flash.desc Shockwave Flash 32.0 r0 plugin.flash.lastmod_hi 374 plugin.flash.lastmod_lo 1151456908 plugin.flash.path C:\WINDOWS\system32\Macromed\Flash\NPSWF64_32_0_0_465.dll plugin.flash.version 32.0.0.465 privacy.donottrackheader.enabled true privacy.purge_trackers.date_in_cookie_database 0 security.osreauthenticator.password_last_changed_hi 747728 security.osreauthenticator.password_last_changed_lo 843130464 security.remote_settings.crlite_filters.checked 1632350654 security.remote_settings.intermediates.checked 1632350654 security.sandbox.content.tempDirSuffix {bfe5ec70-b97f-4561-9f17-891bf2377504} security.sandbox.plugin.tempDirSuffix {a163e98f-ed95-4719-9782-451d23c5eea5} security.tls.version.enable-deprecated true security.tls.version.min 1 signon.importedFromSqlite true storage.vacuum.last.index 1 storage.vacuum.last.places.sqlite 1669569299 ui.osk.debug.keyboardDisplayReason IKPOS: Keyboard presence confirmed. Important Locked Preferences fission.autostart.session true Places Database Accessibility Activated false Prevent Accessibility 0 Accessible Handler Used true Accessibility Instantiator Library Versions Expected minimum version Version in use NSPR 4.34.1 4.34.1 NSS 3.79.1 3.79.1 NSSSMIME 3.79.1 3.79.1 NSSSSL 3.79.1 3.79.1 NSSUTIL 3.79.1 3.79.1 Sandbox Content Process Sandbox Level 0 Effective Content Process Sandbox Level 1 Win32k Lockdown State for Content Process Win32k Lockdown enabled -- default value is true Startup Cache Disk Cache Path C:\Users\Mark\AppData\Local\Thunderbird\Profiles\xu78gplz.default-release\startupCache\startupCache.8.little Ignore Disk Cache false Found Disk Cache on Init true Wrote to Disk Cache false Internationalization & Localization Application Settings Requested Locales ["en-US"] Available Locales ["en-US"] App Locales ["en-US"] Regional Preferences ["en-US"] Default Locale "en-US" Operating System System Locales ["en-US"] Regional Preferences ["en-US"] Remote Debugging (Chromium Protocol) Accepting Connections URL Printing Modified print settings print_printer Mozilla Save to PDF print.more-settings.open true print.printer_Adobe_PDF.print_bgcolor false print.printer_Adobe_PDF.print_bgimages false print.printer_Adobe_PDF.print_duplex 0 print.printer_Adobe_PDF.print_edge_bottom 0 print.printer_Adobe_PDF.print_edge_left 0 print.printer_Adobe_PDF.print_edge_right 0 print.printer_Adobe_PDF.print_edge_top 0 print.printer_Adobe_PDF.print_evenpages true print.printer_Adobe_PDF.print_footercenter print.printer_Adobe_PDF.print_footerleft &PT print.printer_Adobe_PDF.print_footerright &D print.printer_Adobe_PDF.print_headercenter print.printer_Adobe_PDF.print_headerleft print.printer_Adobe_PDF.print_headerright print.printer_Adobe_PDF.print_in_color true print.printer_Adobe_PDF.print_margin_bottom 0.5 print.printer_Adobe_PDF.print_margin_left 0.5 print.printer_Adobe_PDF.print_margin_right 0.5 print.printer_Adobe_PDF.print_margin_top 0.5 print.printer_Adobe_PDF.print_oddpages true print.printer_Adobe_PDF.print_orientation 0 print.printer_Adobe_PDF.print_page_delay 50 print.printer_Adobe_PDF.print_paper_data 1 print.printer_Adobe_PDF.print_paper_height 11 print.printer_Adobe_PDF.print_paper_id 1 print.printer_Adobe_PDF.print_paper_name print.printer_Adobe_PDF.print_paper_size_unit 0 print.printer_Adobe_PDF.print_paper_width 8.5 print.printer_Adobe_PDF.print_resolution 1200 print.printer_Adobe_PDF.print_reversed false print.printer_Adobe_PDF.print_scaling 1 print.printer_Adobe_PDF.print_shrink_to_fit true print.printer_Adobe_PDF.print_to_file false print.printer_Adobe_PDF.print_unwriteable_margin_bottom 0 print.printer_Adobe_PDF.print_unwriteable_margin_left 0 print.printer_Adobe_PDF.print_unwriteable_margin_right 0 print.printer_Adobe_PDF.print_unwriteable_margin_top 0 print.printer_Canon_MX920_series_Printer_(USB).print_bgcolor true print.printer_Canon_MX920_series_Printer_(USB).print_bgimages true print.printer_Canon_MX920_series_Printer_(USB).print_duplex 0 print.printer_Canon_MX920_series_Printer_(USB).print_edge_bottom 0 print.printer_Canon_MX920_series_Printer_(USB).print_edge_left 0 print.printer_Canon_MX920_series_Printer_(USB).print_edge_right 0 print.printer_Canon_MX920_series_Printer_(USB).print_edge_top 0 print.printer_Canon_MX920_series_Printer_(USB).print_footercenter print.printer_Canon_MX920_series_Printer_(USB).print_footerleft print.printer_Canon_MX920_series_Printer_(USB).print_footerright print.printer_Canon_MX920_series_Printer_(USB).print_headercenter print.printer_Canon_MX920_series_Printer_(USB).print_headerleft print.printer_Canon_MX920_series_Printer_(USB).print_headerright print.printer_Canon_MX920_series_Printer_(USB).print_in_color true print.printer_Canon_MX920_series_Printer_(USB).print_margin_bottom 0.5 print.printer_Canon_MX920_series_Printer_(USB).print_margin_left 0.5 print.printer_Canon_MX920_series_Printer_(USB).print_margin_right 0.5 print.printer_Canon_MX920_series_Printer_(USB).print_margin_top 0.5 print.printer_Canon_MX920_series_Printer_(USB).print_orientation 0 print.printer_Canon_MX920_series_Printer_(USB).print_page_delay 50 print.printer_Canon_MX920_series_Printer_(USB).print_paper_height 11 print.printer_Canon_MX920_series_Printer_(USB).print_paper_id 1 print.printer_Canon_MX920_series_Printer_(USB).print_paper_size_unit 0 print.printer_Canon_MX920_series_Printer_(USB).print_paper_width 8.5 print.printer_Canon_MX920_series_Printer_(USB).print_resolution 300 print.printer_Canon_MX920_series_Printer_(USB).print_reversed false print.printer_Canon_MX920_series_Printer_(USB).print_scaling 1 print.printer_Canon_MX920_series_Printer_(USB).print_shrink_to_fit true print.printer_Canon_MX920_series_Printer_(USB).print_to_file false print.printer_Canon_MX920_series_Printer_(USB).print_unwriteable_margin_bottom 20 print.printer_Canon_MX920_series_Printer_(USB).print_unwriteable_margin_left 25 print.printer_Canon_MX920_series_Printer_(USB).print_unwriteable_margin_right 25 print.printer_Canon_MX920_series_Printer_(USB).print_unwriteable_margin_top 12 print.printer_FinePrint.print_bgcolor true print.printer_FinePrint.print_bgimages true print.printer_FinePrint.print_duplex 0 print.printer_FinePrint.print_edge_bottom 0 print.printer_FinePrint.print_edge_left 0 print.printer_FinePrint.print_edge_right 0 print.printer_FinePrint.print_edge_top 0 print.printer_FinePrint.print_evenpages true print.printer_FinePrint.print_footercenter print.printer_FinePrint.print_footerleft print.printer_FinePrint.print_footerright print.printer_FinePrint.print_headercenter print.printer_FinePrint.print_headerleft print.printer_FinePrint.print_headerright print.printer_FinePrint.print_in_color true print.printer_FinePrint.print_margin_bottom 0.5 print.printer_FinePrint.print_margin_left 0.5 print.printer_FinePrint.print_margin_right 0.5 print.printer_FinePrint.print_margin_top 0.5 print.printer_FinePrint.print_oddpages true print.printer_FinePrint.print_orientation 0 print.printer_FinePrint.print_page_delay 50 print.printer_FinePrint.print_paper_data 1 print.printer_FinePrint.print_paper_height 11 print.printer_FinePrint.print_paper_id 1 print.printer_FinePrint.print_paper_name print.printer_FinePrint.print_paper_size_unit 0 print.printer_FinePrint.print_paper_width 8.5 print.printer_FinePrint.print_resolution 1200 print.printer_FinePrint.print_reversed false print.printer_FinePrint.print_scaling 1 print.printer_FinePrint.print_shrink_to_fit true print.printer_FinePrint.print_to_file false print.printer_FinePrint.print_unwriteable_margin_bottom 0 print.printer_FinePrint.print_unwriteable_margin_left 0 print.printer_FinePrint.print_unwriteable_margin_right 0 print.printer_FinePrint.print_unwriteable_margin_top 0 print.printer_Foxit_PhantomPDF_Printer.print_bgcolor false print.printer_Foxit_PhantomPDF_Printer.print_bgimages false print.printer_Foxit_PhantomPDF_Printer.print_duplex 0 print.printer_Foxit_PhantomPDF_Printer.print_edge_bottom 0 print.printer_Foxit_PhantomPDF_Printer.print_edge_left 0 print.printer_Foxit_PhantomPDF_Printer.print_edge_right 0 print.printer_Foxit_PhantomPDF_Printer.print_edge_top 0 print.printer_Foxit_PhantomPDF_Printer.print_evenpages true print.printer_Foxit_PhantomPDF_Printer.print_footercenter print.printer_Foxit_PhantomPDF_Printer.print_footerleft &PT print.printer_Foxit_PhantomPDF_Printer.print_footerright &D print.printer_Foxit_PhantomPDF_Printer.print_headercenter print.printer_Foxit_PhantomPDF_Printer.print_headerleft print.printer_Foxit_PhantomPDF_Printer.print_headerright print.printer_Foxit_PhantomPDF_Printer.print_in_color true print.printer_Foxit_PhantomPDF_Printer.print_margin_bottom 0.5 print.printer_Foxit_PhantomPDF_Printer.print_margin_left 0.5 print.printer_Foxit_PhantomPDF_Printer.print_margin_right 0.5 print.printer_Foxit_PhantomPDF_Printer.print_margin_top 0.5 print.printer_Foxit_PhantomPDF_Printer.print_oddpages true print.printer_Foxit_PhantomPDF_Printer.print_orientation 0 print.printer_Foxit_PhantomPDF_Printer.print_page_delay 50 print.printer_Foxit_PhantomPDF_Printer.print_paper_data 1 print.printer_Foxit_PhantomPDF_Printer.print_paper_height 11.00 print.printer_Foxit_PhantomPDF_Printer.print_paper_name print.printer_Foxit_PhantomPDF_Printer.print_paper_size_unit 0 print.printer_Foxit_PhantomPDF_Printer.print_paper_width 8.50 print.printer_Foxit_PhantomPDF_Printer.print_resolution 600 print.printer_Foxit_PhantomPDF_Printer.print_reversed false print.printer_Foxit_PhantomPDF_Printer.print_scaling 1.00 print.printer_Foxit_PhantomPDF_Printer.print_shrink_to_fit true print.printer_Foxit_PhantomPDF_Printer.print_to_file false print.printer_Foxit_PhantomPDF_Printer.print_unwriteable_margin_bottom 0 print.printer_Foxit_PhantomPDF_Printer.print_unwriteable_margin_left 0 print.printer_Foxit_PhantomPDF_Printer.print_unwriteable_margin_right 0 print.printer_Foxit_PhantomPDF_Printer.print_unwriteable_margin_top 0 print.printer_Microsoft_Print_to_PDF.print_bgcolor false print.printer_Microsoft_Print_to_PDF.print_bgimages false print.printer_Microsoft_Print_to_PDF.print_duplex 0 print.printer_Microsoft_Print_to_PDF.print_edge_bottom 0 print.printer_Microsoft_Print_to_PDF.print_edge_left 0 print.printer_Microsoft_Print_to_PDF.print_edge_right 0 print.printer_Microsoft_Print_to_PDF.print_edge_top 0 print.printer_Microsoft_Print_to_PDF.print_evenpages true print.printer_Microsoft_Print_to_PDF.print_footercenter print.printer_Microsoft_Print_to_PDF.print_footerleft &PT print.printer_Microsoft_Print_to_PDF.print_footerright &D print.printer_Microsoft_Print_to_PDF.print_headercenter print.printer_Microsoft_Print_to_PDF.print_headerleft print.printer_Microsoft_Print_to_PDF.print_headerright print.printer_Microsoft_Print_to_PDF.print_in_color true print.printer_Microsoft_Print_to_PDF.print_margin_bottom 0.5 print.printer_Microsoft_Print_to_PDF.print_margin_left 0.5 print.printer_Microsoft_Print_to_PDF.print_margin_right 0.5 print.printer_Microsoft_Print_to_PDF.print_margin_top 0.5 print.printer_Microsoft_Print_to_PDF.print_oddpages true print.printer_Microsoft_Print_to_PDF.print_orientation 0 print.printer_Microsoft_Print_to_PDF.print_page_delay 50 print.printer_Microsoft_Print_to_PDF.print_paper_data 0 print.printer_Microsoft_Print_to_PDF.print_paper_height 11.00 print.printer_Microsoft_Print_to_PDF.print_paper_name print.printer_Microsoft_Print_to_PDF.print_paper_size_unit 0 print.printer_Microsoft_Print_to_PDF.print_paper_width 8.50 print.printer_Microsoft_Print_to_PDF.print_resolution 0 print.printer_Microsoft_Print_to_PDF.print_reversed false print.printer_Microsoft_Print_to_PDF.print_scaling 1.00 print.printer_Microsoft_Print_to_PDF.print_shrink_to_fit true print.printer_Microsoft_Print_to_PDF.print_to_file true print.printer_Microsoft_Print_to_PDF.print_unwriteable_margin_bottom 0 print.printer_Microsoft_Print_to_PDF.print_unwriteable_margin_left 0 print.printer_Microsoft_Print_to_PDF.print_unwriteable_margin_right 0 print.printer_Microsoft_Print_to_PDF.print_unwriteable_margin_top 0 print.printer_Mozilla_Save_to_PDF.print_bgcolor false print.printer_Mozilla_Save_to_PDF.print_bgimages false print.printer_Mozilla_Save_to_PDF.print_duplex 0 print.printer_Mozilla_Save_to_PDF.print_edge_bottom 0 print.printer_Mozilla_Save_to_PDF.print_edge_left 0 print.printer_Mozilla_Save_to_PDF.print_edge_right 0 print.printer_Mozilla_Save_to_PDF.print_edge_top 0 print.printer_Mozilla_Save_to_PDF.print_footercenter print.printer_Mozilla_Save_to_PDF.print_footerleft &PT print.printer_Mozilla_Save_to_PDF.print_footerright &D print.printer_Mozilla_Save_to_PDF.print_headercenter &T print.printer_Mozilla_Save_to_PDF.print_headerleft print.printer_Mozilla_Save_to_PDF.print_headerright print.printer_Mozilla_Save_to_PDF.print_in_color true print.printer_Mozilla_Save_to_PDF.print_margin_bottom 0.5 print.printer_Mozilla_Save_to_PDF.print_margin_left 0.5 print.printer_Mozilla_Save_to_PDF.print_margin_right 0.5 print.printer_Mozilla_Save_to_PDF.print_margin_top 0.5 print.printer_Mozilla_Save_to_PDF.print_orientation 0 print.printer_Mozilla_Save_to_PDF.print_page_delay 50 print.printer_Mozilla_Save_to_PDF.print_paper_height 11 print.printer_Mozilla_Save_to_PDF.print_paper_id na_letter print.printer_Mozilla_Save_to_PDF.print_paper_size_unit 0 print.printer_Mozilla_Save_to_PDF.print_paper_width 8.5 print.printer_Mozilla_Save_to_PDF.print_resolution 0 print.printer_Mozilla_Save_to_PDF.print_reversed false print.printer_Mozilla_Save_to_PDF.print_scaling 1 print.printer_Mozilla_Save_to_PDF.print_shrink_to_fit true print.printer_Mozilla_Save_to_PDF.print_to_file true print.printer_Mozilla_Save_to_PDF.print_unwriteable_margin_bottom 0 print.printer_Mozilla_Save_to_PDF.print_unwriteable_margin_left 0 print.printer_Mozilla_Save_to_PDF.print_unwriteable_margin_right 0 print.printer_Mozilla_Save_to_PDF.print_unwriteable_margin_top 0 print.show_print_progress false