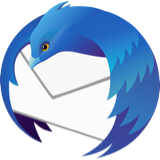 Sync contacts between TB and gmail and android
TB 102.5.0 Windows 10 Andoid 11
How to sync contcts between my PC and android phone?
TB 102.5.0 Windows 10 Andoid 11 How to sync contcts between my PC and android phone?
All Replies (10)
If they both use IMAP, you should have no problem.
gmail and my email server bothn use IMAP but they do not sync contacts
Oops. My error. I was thinking of email, not contacts. For gmail contacts, you need to go to addressbooks and create a new CARDAV addressbook, logging into you 4rgmail account. My inference is your phone is using the gmail contact list.
I have Cardav installed but no sync
OK, cardav isn't my strength, but if you highlight the cardav account there should be ... to the right. CLicking that should show menu with synchronize as an option
Where do I find the Cardav?
I don't understand. I'm referring to the gmail addressbook that I infer you have set up. Please update me and we can go from there.
OK I am in gmail, and I see my adresses. What now?
You need to be in Thunderbird. Addressbooks. Click 'new addressbook' and select 'add cardav addressbook' and then enter gmail email id and gmail dot com for address. You should then be prompted by gmail for signin to authorize the use. once done, the addressbook should be created. and from there, you can click the synchronize option.
OK found. Thankn you. I will test from there and keep you posted.