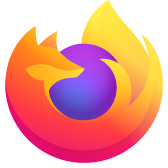 Fifth Third Bank Login Stopped Working
A few weeks ago, when using Firefox, I started getting error messages when trying to log into Fifth Third Bank. Called the banks technical support, tried various suggestions, none of which worked, with the exception of switching browser. Signed into the bank, using Edge, & got in with no problem.
Why does Edge work & Firefox no longer does?
Cleared site data, cookies & cache. Disabled all add-ins & extensions. Reloaded Firefox.
None of the above helped resolve the problem. Any suggestions appreciated.
Thanks, Bob
A few weeks ago, when using Firefox, I started getting error messages when trying to log into Fifth Third Bank. Called the banks technical support, tried various suggestions, none of which worked, with the exception of switching browser. Signed into the bank, using Edge, & got in with no problem. Why does Edge work & Firefox no longer does? Cleared site data, cookies & cache. Disabled all add-ins & extensions. Reloaded Firefox. None of the above helped resolve the problem. Any suggestions appreciated. Thanks, Bob