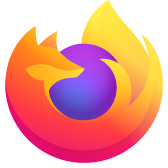 importing logins and passwords from a USB drive ,already on the drive
i exported logins to a USB drive and i want to import to a new laptop
i exported logins to a USB drive and i want to import to a new laptop
All Replies (2)
You need to enable import CSV in the Password Manager (about:logins) via the about:config page as this menu item is currently hidden for performance reasons.
about:config => signon.management.page.fileImport.enabled = true
Login CSV import is currently broken in Firefox. The CSV import bug is fixed in Firefox 108, so in 104-107 you still need a workaround to flip s pref temporarily. See:
If you have access to a device/profile/backup that has all logins then you can possibly copy logins.json and key4.db from this device to your current profile folder. This will replace all current logins, so if necessary create a CSV backup.
Okulungisiwe ngu cor-el