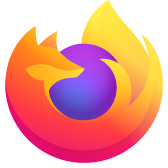 How can I make tabs act like windows
Is there a way you can make tabs pop into a separate window when dragged out of the top bar (Chrome does this by default, it's very useful for dragging specific tabs to 2nd monitor)
Is there a way you can make tabs pop into a separate window when dragged out of the top bar (Chrome does this by default, it's very useful for dragging specific tabs to 2nd monitor)
All Replies (2)
I don't know anything about Ch**me, but in Firefox you can also do it by default. Doesn't it work for you?
You can check this pref on the about:config page and make sure it is true.
about:config => browser.tabs.allowTabDetach = true
You can open the about:config page via the location/address bar. On the warning page, you can click "Accept the Risk and Continue"to open about:config.
There is also "Move Tab -> Move to New Window" in the Tab bar context menu to use this feature. You can drag the tab back to the Tab bar in the original window to undo the 'tear off'.
If that doesn't work then check for issues with an extension.
Start Firefox in Troubleshoot Mode to check if one of the extensions ("3-bar" menu button or Tools -> Add-ons -> Extensions) or if hardware acceleration or userChrome.css is causing the problem.
switch to the DEFAULT theme: "3-bar" menu button or Tools -> Add-ons -> Themes
do NOT click the "Refresh Firefox" button on the Troubleshoot Mode start window