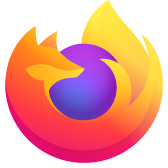 Bookmark tool bar
I made the mistake to sign into my Firefox account at work and all my personal bookmarks got replaced by my work bookmarks. now when i sign in into my account at my house, i can only see my work bookmarks. how do i recover my personal bookmarks? thank you
I made the mistake to sign into my Firefox account at work and all my personal bookmarks got replaced by my work bookmarks. now when i sign in into my account at my house, i can only see my work bookmarks. how do i recover my personal bookmarks? thank you
All Replies (1)
Firefox keeps bookmark backups in the bookmarkbackups folder in the Firefox profile folder.
The name of an automatically created JSON bookmarks backup in the bookmarkbackups folder includes a total item count (folders and separators included) and an hash value to prevent saving the same backup more than once. You also see this count in the Restore menu drop-down list.
bookmarks-YYYY-MM-DD_<item count>_<hash>.jsonlz4.