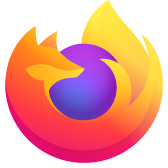 TLS questions
I am trying to use the IRS website to apply for an EIN. The process stops after I enter my SS # and try to go to the next step of entering my address.
"You don't have permission to access "http://sa.www4.irs.gov/modiein/IndividualEINClientServlet?" on this server. Reference #18.65f7df17.1666727886.1f74295d"
IRS system requirements Help says: TLS encryption must be enabled. Session cookies enabled. Javascript enabled.
I am guessing the TLS encryption is not operating correctly. Any thoughts on this?
I am trying to use the IRS website to apply for an EIN. The process stops after I enter my SS # and try to go to the next step of entering my address. "You don't have permission to access "http://sa.www4.irs.gov/modiein/IndividualEINClientServlet?" on this server. Reference #18.65f7df17.1666727886.1f74295d" IRS system requirements Help says: TLS encryption must be enabled. Session cookies enabled. Javascript enabled. I am guessing the TLS encryption is not operating correctly. Any thoughts on this?
All Replies (1)
"You don't have permission to access..." errors are characteristic of a firewall that protects the server against misuse and this firewall thinks something is suspicious about the HTTP request. If you use a proxy or VPN then try to use a direct connection. You can try to clear the Cache and remove the Cookies for websites that cause problems via the padlock button or via "3-bar" Firefox menu button (Options/Preferences) to see if that fixes it. I've also seen cases where having "Resist Fingerprinting" enabled caused this issue to occur.
If this all doesn't work then you can try "Forget About This Site" in the right-click context menu of an history item.